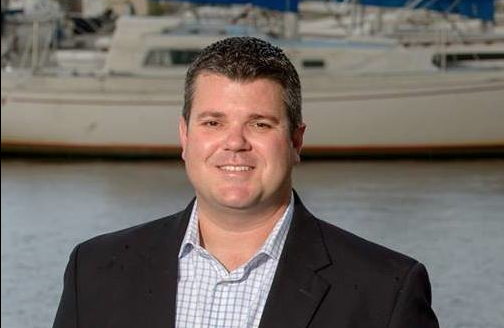 Scott Sturgill has picked up support from the group Boots on the Ground Bikers for Trump in his quest to be elected to Congress in Florida's 7th Congressional District.
The endorsement, announced Tuesday morning by Sturgill's campaign, comes a week out from a contentious Republican primary battle with state Rep. Mike Miller of Winter Park, which the latest poll shows going Miller's way.
Sturgill, of Sanford, and a third Republican candidate, Vennia Francois of Orlando, are facing an Aug. 28 showdown to see who will be the Republican nominee, presumably to challenge Democratic U.S. Rep. Stephanie Murphy.
The bikers group and the Trump focus give Sturgill a couple more advantages heading into a primary where support for President Donald  Trump is expected to be on the minds of many Republican voters, especially with the ballot topped by a contest between Trump's chosen one, U.S. Rep. Ron DeSantis, and Florida Agriculture Commissioner Adam Putnam. Plus, the appeal of bikers in a society seeking rebellion.
President of Boots on the Ground Bikers for Trump George Colella applauded Sturgill, saying he received the endorsement because he is "a strong supporter of the president, our Constitution and especially the 2nd Amendment."