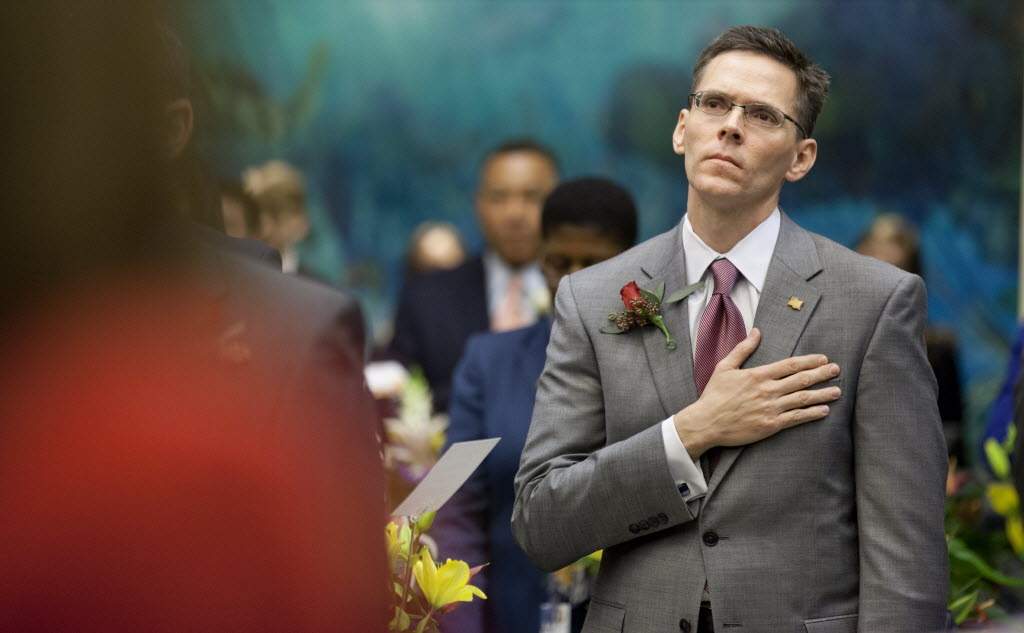 Ross Spano left no doubt how he feels about the Hillsborough transportation tax referendum that will be on the ballot in November.
In a commentary on his website RossSpano.com, he urged voters to defeat the one-cent-per-dollar sales tax increase advanced by the group All For Transportation.
Spano, a Republican, is running for the CD-15 seat being vacated by Dennis Ross, who is retiring. The district covers parts of Hillsborough, Polk and Lake counties and is considered a likely Republican win in November.
Spano has served in the Florida House since 2012 and is endorsed by U.S. Sen. Marco Rubio and Florida Attorney General Pam Bondi.
After leading in early polls, he is running second to Neil Combee in the CD 15 race by 6 points, according to the latest St. Pete Polls projection.
The declined roughly coincided with what Spano's camp called "a mild cardiac event" about a month ago that took him off the campaign trail for a time.
Hillsborough traffic congestion has become a major campaign issue on both sides of the debate. Recent attempts to address the problem with tax increases have either failed at the ballot box or didn't even get that far. In 2016, the county commission refused to allow a proposed referendum called Go Hillsborough on the ballot.
Spano, who grew up in Brandon, said in his commentary that he is aware of the challenges in dealing with the impact of this explosive growth, particularly on our roadways. But a new tax won't solve that problem."
Spano maintains the tax can't be used to build roads in the eastern and southern parts of the county, and adds, "What the referendum will do is take billions of dollars out of your wallet, to fund transit projects that benefit the few at the expense of the many. Meanwhile, transit ridership is declining nationwide, and disruptive new private sector technology is making traditional transit obsolete."
What Spano's commentary does not do is offer alternative solutions to the transportation quagmire being created by the county's unrelenting growth. And since much of this district now is in Hillsborough County, that might be interesting for voters to know.
I mention all this because Spano's position on this referendum likely will become a major issue in November if — big if — he survives Tuesday's primary. That would be especially true if Democrat Andrew Learned wins his primary race against Kristin Carlson.
Learned has been outspoken during the primary campaign about the need for significant transportation upgrades.
Keeping taxes low is always a key GOP talking point, but as the county grows and the roadways can't keep up with the number of cars, something has to give.
It would have been interesting to see how Spano would propose to solve this issue, beyond the vague "disruptive new private sector technology" reference.
Otherwise, it just sounded like more of the "keep your hands out of my pocket" mantra GOP lawmakers have pushed for years in Florida.