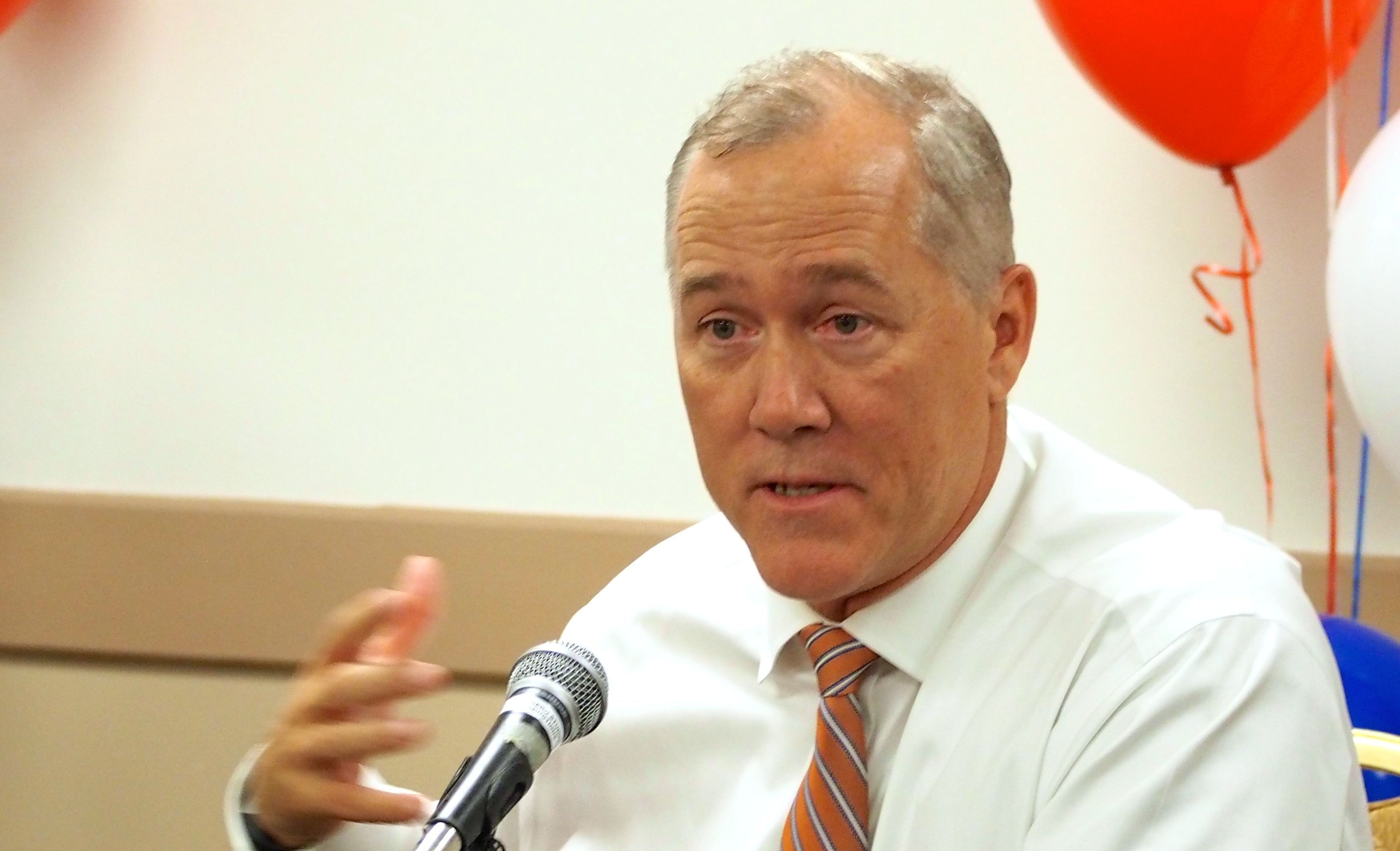 State Rep. Jason Brodeur and Seminole County Property Appraiser David Johnson both endorsed state Rep. Mike Miller in the bruising Republican primary for Florida's 7th Congressional District, Miller's campaign announced Wednesday.
The battle between Miller, Sanford businessman Scott Sturgill and a third Republican, Vennia Francois, is for the chance to flip the district back to red, most likely against the incumbent, Democratic U.S. Rep. Stephanie Murphy of Winter Park. Murphy, though, has her own primary challenge Tuesday from Chardo Richardson.
Most Republican lawmakers whose districts overlap into CD 7 have not picked a favorite in the primary. State Rep. Rene Plasencia, now in House District 50, but previously in House District 49 which overlaps heavily with CD 7, endorsed Miller early on.
The district covers Seminole County and north and central Orange County, including downtown Orlando.
"This seat is so important to Seminole County," Brodeur stated. "We need a congressman who will represent our values. We need the candidate with the best shot of beating Stephanie Murphy in November, and Republicans need to know that is Mike Miller."
Johnson's endorsement joins those of Seminole County Commissioners Bob Dallari, Carlton Henley, and John Horan, among Seminole officials backing Miller [who is actually from Orange County, in Winter Park].
"Mike Miller is the best choice to represent Seminole County in Congress," Johnson stated. "Securing our borders, fighting for a balanced budget, and protecting our tax cuts, should be our top priorities. I know Mike and trust he will represent Seminole County well."