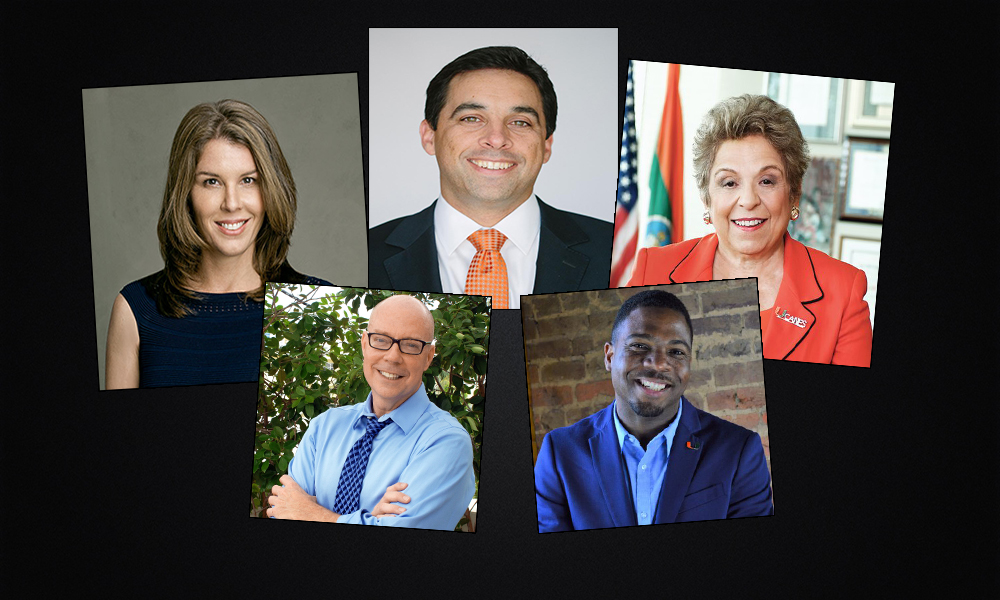 Former University of Miami President Donna Shalala has come out on top in a crowded five-person primary in Florida's 27th Congressional District.
Shalala finished at 32 percent of the vote with David Richardson close behind at 27 percent. Kristen Rosen Gonzalez sat in third with 18 percent, followed by Matt Haggman with 17 percent and Michael Hepburn with 6 percent.
Shalala was seen as the favorite in this race even before she officially filed to run.
That was, in part, because of her name ID in South Florida thanks to her 14-year UM gig. But Shalala also has longstanding connections to the political scene, despite never holding elected office.
Shalala served in the Bill Clinton administration as the Secretary of Health and Human Services. That translated into a longtime association with the Clintons. Shalala supported Hillary Clinton's presidential campaigns in both 2008 and 2016. She also served as the head of the Clinton Foundation for two years.
EMILY's List, which supported Shalala in this race, released a statement pumping up her nomination.
"Throughout her career, Donna has been a tireless champion for expanding health care and education opportunities, and is running for office to do the same for South Floridians in Congress," said Stephanie Schriock, president of the organization.
"Donna has what it takes to flip this seat and EMILY's List is proud to stand with her to win this race."
Meanwhile, Richardson has been serving in the state Legislature since 2012. He represented House District 113, which covers many of the same voters as does CD 27. Throughout the primary campaign, Richardson framed himself as the progressive alternative to the "establishment" candidate, Shalala.
Haggman, the former Knight Foundation Program Director, also touted his progressive ideals during the race, calling for ICE to be abolished in a June campaign ad.
Hepburn, a former academic adviser at the University of Miami and member of the "Brand New Congress," also sought to energize the left flank of the party. He was endorsed by Alexandria Ocasio-Cortez the week before the primary election, but that wasn't enough to put him over the top.
Gonzalez, a Miami Beach Commissioner, saw a Shalala win coming from the get-go. According to the Miami Herald, she sent text messages to her fellow Democratic candidates saying, "None of us can beat Shalala."
While Richardson made it a race, it appears Gonzalez was ultimately correct.
Shalala will take on Maria Elvira Salazar, who won Tuesday's GOP primary.
The National Republican Congressional Committee (NRCC) is already out with two separate statements, alternately praising Salazar while savaging Shalala ahead of the general election.
"Congratulations to Maria Elvira Salazar for winning her primary in Florida's 27th District tonight," said NRCC Chairman Steve Stivers.
"Maria is a Harvard graduate and a successful journalist who has received five Emmy awards for her reporting. We're excited about her candidacy and are looking forward to working together to keep this seat in Republican hands."
"The contrast between Maria Elvira Salazar and Donna Shalala is striking," added NRCC spokeswoman Maddie Anderson.
"Scandal-ridden Shalala does not have what it takes to flip this seat. The NRCC will be ensuring that we do all we can to remind voters of that over the next few months."