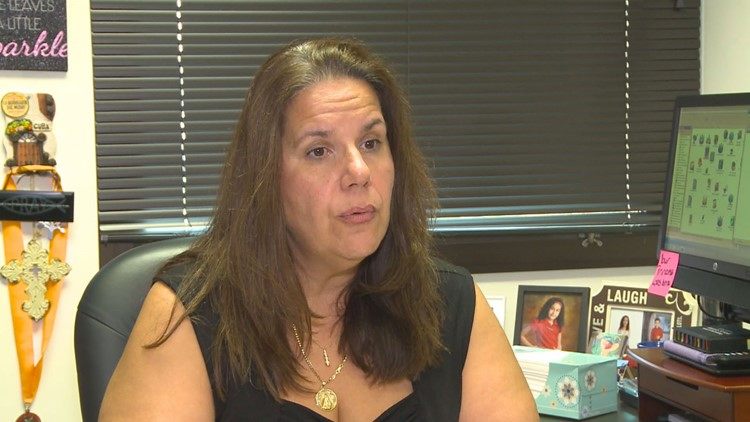 Hillsborough School Board member Susan Valdes appears to have overcome months of sloppy campaigning to eek out a win in the Democratic primary for Hillsborough County's House District 62.
With 34 of 37 precincts reporting some outstanding mail votes, Valdes is leading Mike Alvarez, U.S. Marine Corps veteran by a few hundred votes with medical marijuana activist Chris Cano running a distant third.
Alvarez, who now works for Westfall Roofing, was the first-in candidate for the seat, which has been held for the past eight years by House Minority Leader Janet Cruz.
For the first year after Alvarez filed in May 2017, the primary was rather sleepy. That all changed when Valdes entered the race in the 11th hour — literally — ahead of the candidate qualifying deadline.
Her decision to give up her School Board seat, effective Election Day, turned Hillsborough races topsy-turvy. As a well-liked, albeit, controversial official who has been in office for more than a decade, Valdes was thought to be far out in front of the competition the moment her candidacy became official.
That perception quickly changed as her campaign made one unforced error after another.
First, there was the controversy surrounding her resign-to-run letter. Next, there was the semi-viral video of her dodging a question about whether she would accept campaign contributions from charter schools. That video spawned another troubling allegation — that her campaign threatened to pull strings and have the man who recorded it fired from his job at the State Attorney's office.
After a brief respite, Valdes was back in the news, this time being admonished by U.S. Rep. Kathy Castor for a campaign mailer that insinuated the congresswoman had endorsed her in the state House race. Another mailer, this one paid for by a group connected to charter schools, led Cruz — a personal friend of Valdes for 20 years — to publicly rescind her endorsement.
Whether Alvarez would have gotten as much attention without Valdes' repeated gaffes is an interesting 'what if.'
The way it played out, however, saw the young first-time candidate reel in one major endorsement after another. First up was the Florida AFL-CIO, followed by the Florida Education Association, Castor, and Tampa Mayor Bob Buckhorn.
Despite weeks of what more closely resembled a Dumpster fire than a campaign, Valdes still had a few supporters in her corner, namely the Florida Realtors PAC, and county Property Appraiser Bob Henriquez as well as the editorial boards of the Tampa Bay Times and La Gaceta.
In the end, it seems that Valdes' loyal supporters and her name recognition were enough to get her across the finish line in the primary. If her lead is cemented once all votes are counted, her ticket to Tallahassee is all but booked — she'll be only nominally opposed by a write-in candidate in November.