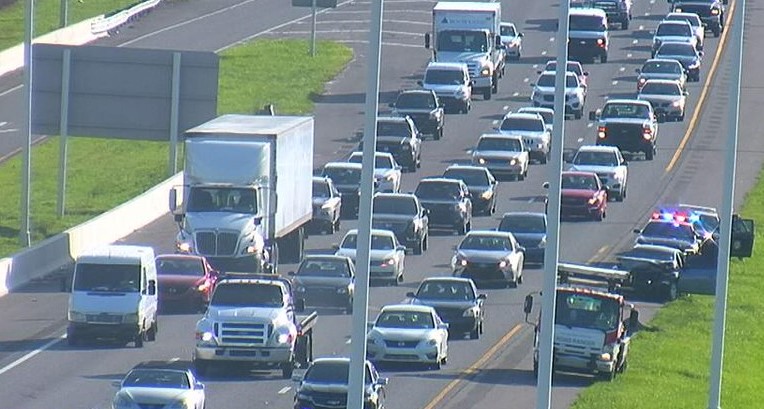 Tampa Downtown Partnership, a non-profit group that administers a special services district aimed at bettering Tampa's downtown, is throwing its support behind the transportation tax referendum that will go before Hillsborough County voters in November.
The referendum, known as "All for Transportation," would add a penny-per-dollar sales tax in Hillsborough to fund transportation initiatives.
In a Thursday press release, Tampa Downtown Partnership said its board of directors voted unanimously to support the referendum during a meeting earlier this week. Tampa Downtown Partnership said it "strongly encourages our members, community stakeholders and partners to support the efforts of the 'All for Transportation' Campaign."
"The Tampa Downtown Partnership believes it is time for Hillsborough County to invest in funding measures that will offer a variety of transportation and transit options to be made available for our citizens," the group said. "'All for Transportation' is a long-term investment that provides the funding, planning and implementation strategy to take aggressive and responsible action on transportation issues that will improve the quality of life in our community."
All for Transportation launched a frantic push early last month to make the November ballot via the citizen's charter amendment process. The initiative has been heavily supported by Water Street Tampa developer and Tampa Bay Lightning owner Jeff Vinik as well as businessman and philanthropist Frank Morsani, both of whom pitched in $150,000 to jump-start the eleventh-hour petition drive.
In only a few weeks, the group collected more than the 49,000 signatures required and made the ballot just ahead of the deadline.
If approved by voters, the tax would go into effect in 2019 and last for 30 years. It is expected to raise about $280 million per year, with the Hillsborough Area Regional Transit getting 45 percent of the funds raised to use on improving mass transit. The other 55 percent would be split up between the county and local governments for road maintenance and projects tackling traffic congestion.