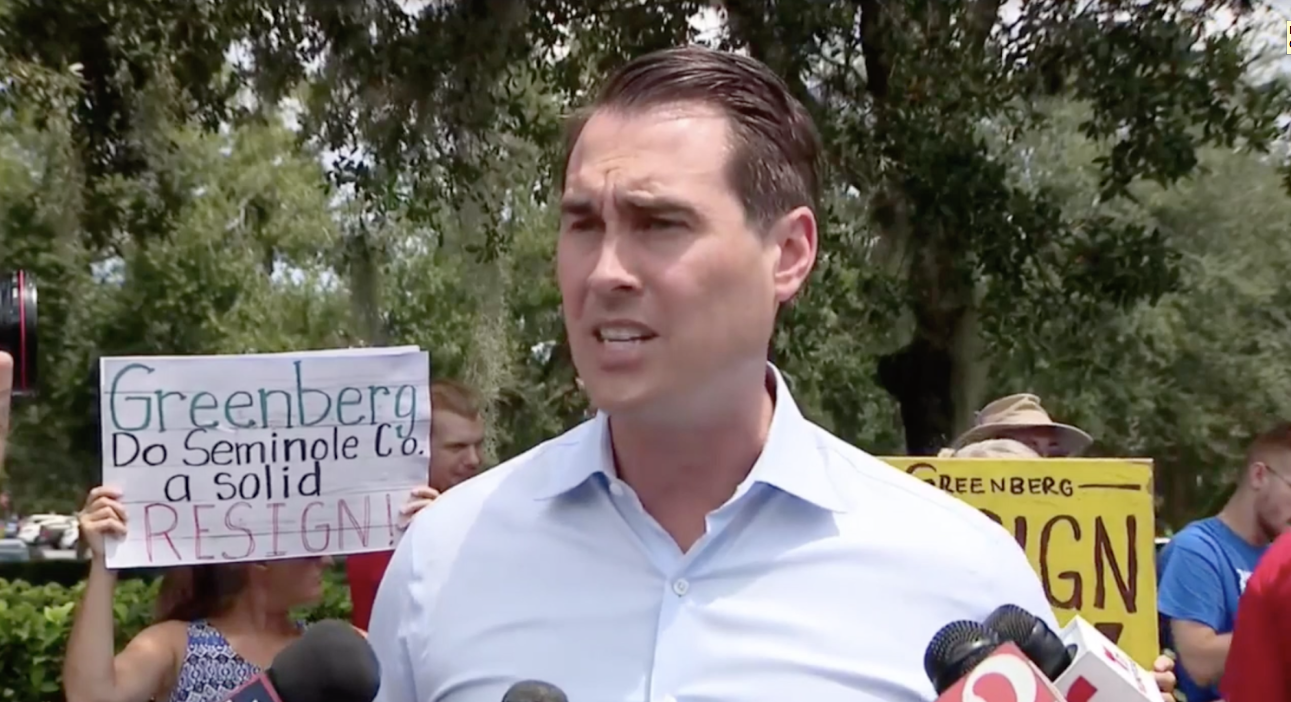 Democratic gubernatorial candidate Chris King called Thursday for his election rivals to join him in denouncing Islamaphobia and Seminole County Tax Collector Joel Greenberg for promoting it in social media.
King, the Winter Park businessman running, in most polls, fifth among five Democratic candidates heading toward Tuesday's primary election, has turned his attention toward Greenberg this week while pushing his campaign theme of racial and ethnic equality.
Greenberg's comments, King declared Thursday, "deserve our universal condemnation."
Greenberg entered the sights of King's themed campaign stretch-run message Saturday when he posted a comment on Facebook that many took as anti-Muslim, sarcastically contending that Muslims had contributed nothing to civilized societies. Greenberg then engaged in a Twitter storm Monday night defending it, while threatening and insulting others.
Greenberg, a Republican, has declined to comment about the matter to Florida Politics.
On Tuesday King and fellow Democratic gubernatorial candidate Tallahassee Mayor Andrew Gillum denounced Greenberg. On Wednesday King joined a protest rally outside Greenberg's Lake Mary office.
The other Democratic candidates, former U.S. Rep. Gwen Graham, former Miami Beach Mayor Philip Levine, and Palm Beach businessman Jeff Greene had not released any statements on Greenberg's comments or Islamaphobia since the the matter broke.
Until now. Greene quickly joined King's call Thursday.
"As we end one of the holiest weeks for Muslims across Florida, this moment demands more than just conventional politics – an apology isn't enough. The Seminole County Tax Collector needs to resign and today I'm calling on my fellow #FLGov candidates to join my call," King tweeted Thursday afternoon.
"I agree with @ChrisKingFL, and I'm joining him in calling for Joel Greenberg to resign," Greene tweeted back a few minutes after King's tweet.
King, who vowed Wednesday to complete his gubernatorial primary campaign by campaigning on racial justice issues, declared in a news release: "This moment demands more than just conventional politics from the political establishment, and I'm calling on my fellow candidates for governor to condemn these hateful comments and demand the Seminole County Tax Collector resign his office."