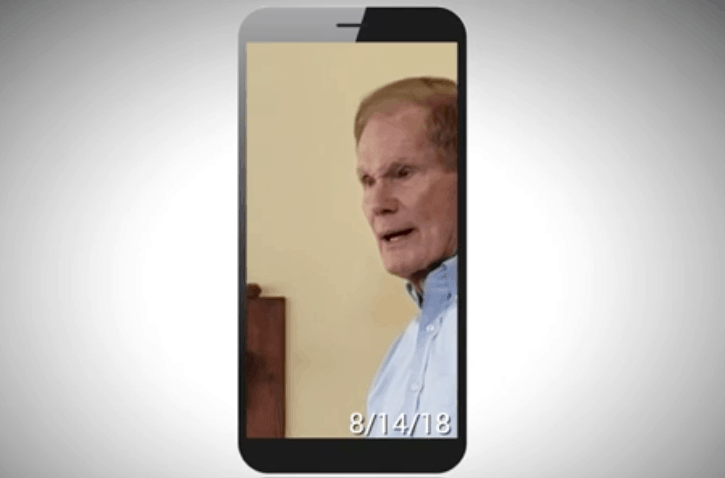 A new internet video from Republican Gov. Rick Scott's U.S. Senate campaign charges Democratic U.S. Sen. Bill Nelson with making up claims that Russia has hacked some Florida voter records.
The video also hints at the possibility the 75-year-old senator isn't mentally stable.
The two-minute, 21-second video "Confused," being released on the internet, mocks Nelson for claiming — during a campaign event and elsewhere since — that he has information that Russians have hacked some Florida counties' voter records.
Nelson campaign spokesperson Carlie Waibel condemned the ad as "the worst kind of dirty politics."
The video calls Nelson's statements "wild claims." It provides a piece of a CNN report citing the Florida Department of State — which works for Scott — as saying it has received zero information from Nelson or his staff to support his claims.
Other media also are quoted, including a Washington Post fact check, which, the video states, "found he made the whole thing up."
The ad takes a darker turn, without being explicit.
"In other words, Bill Nelson is confused," the narrator declares.
The narrator responds to Nelson's statement that the U.S. intelligence community does not want to give out any more information, out of fear of tipping off the Russians. With a voice dripping with sarcastic condescension, the narrator observes, "Uh, huh. Tip. Off. The. Russians. Hmmm.
"So in sum, Bill Nelson is terribly confused, and he doesn't want you to know it," the narrator adds later.
"This is the worst, the worst kind of dirty politics and shows just how desperate Rick Scott is as he's detracting from his poor record as governor," Waibel said.
In a news release announcing the new video Thursday, Chris Hartline, a spokesman for Scott's campaign, said that Nelson is attempting to undermine voter confidence in Florida's election system, calling such an attempt "irresponsible and reckless."
"His constantly changing, incoherent explanation has left watchers across the country and across the political spectrum scratching their heads," Hartline stated.