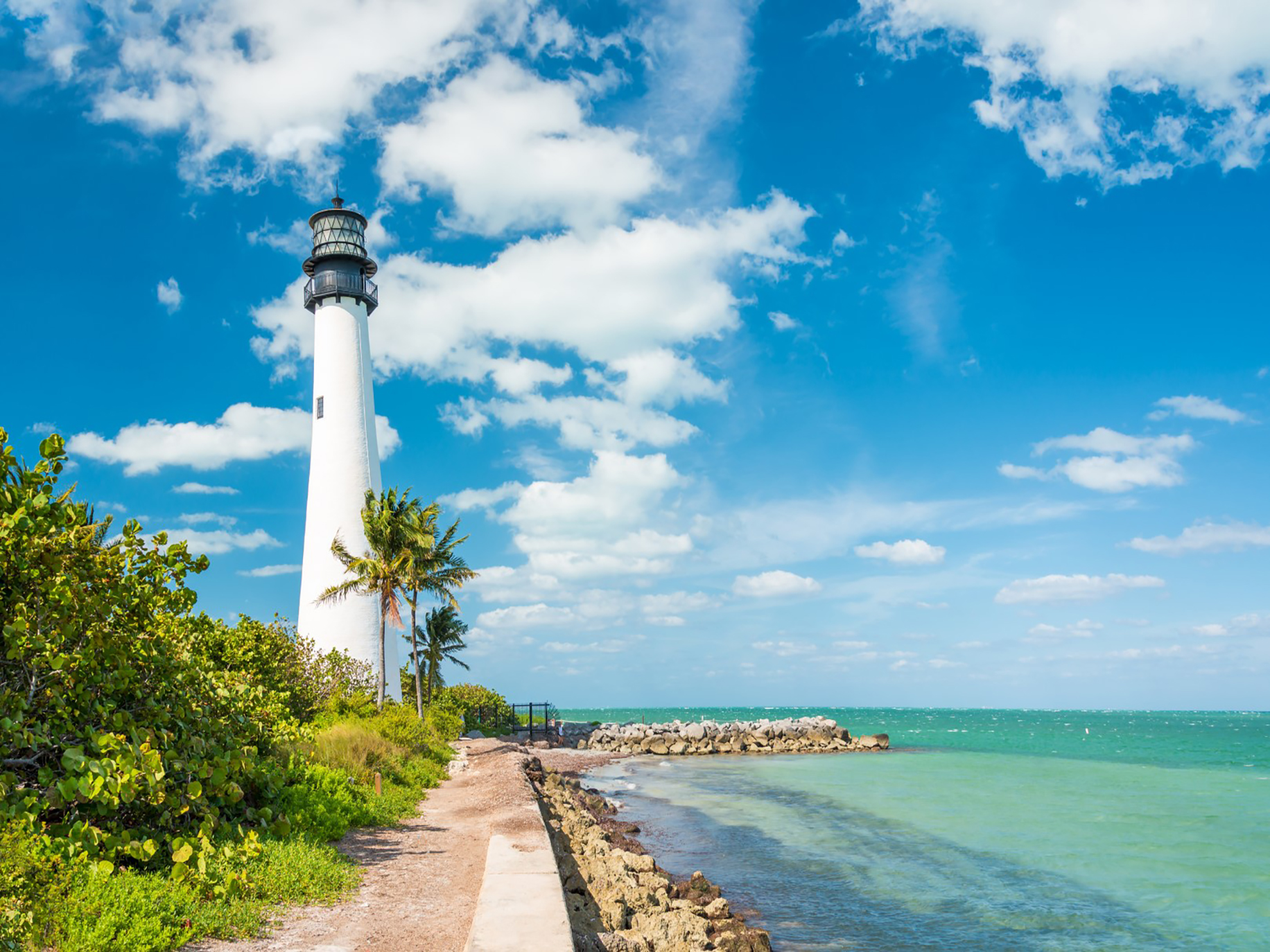 Sunburn — The morning read of what's hot in Florida politics.
By Peter Schorsch, Phil Ammann, Daniel McAuliffe, Jim Rosica, and Drew Wilson.
Rest in peace, Senator John McCain.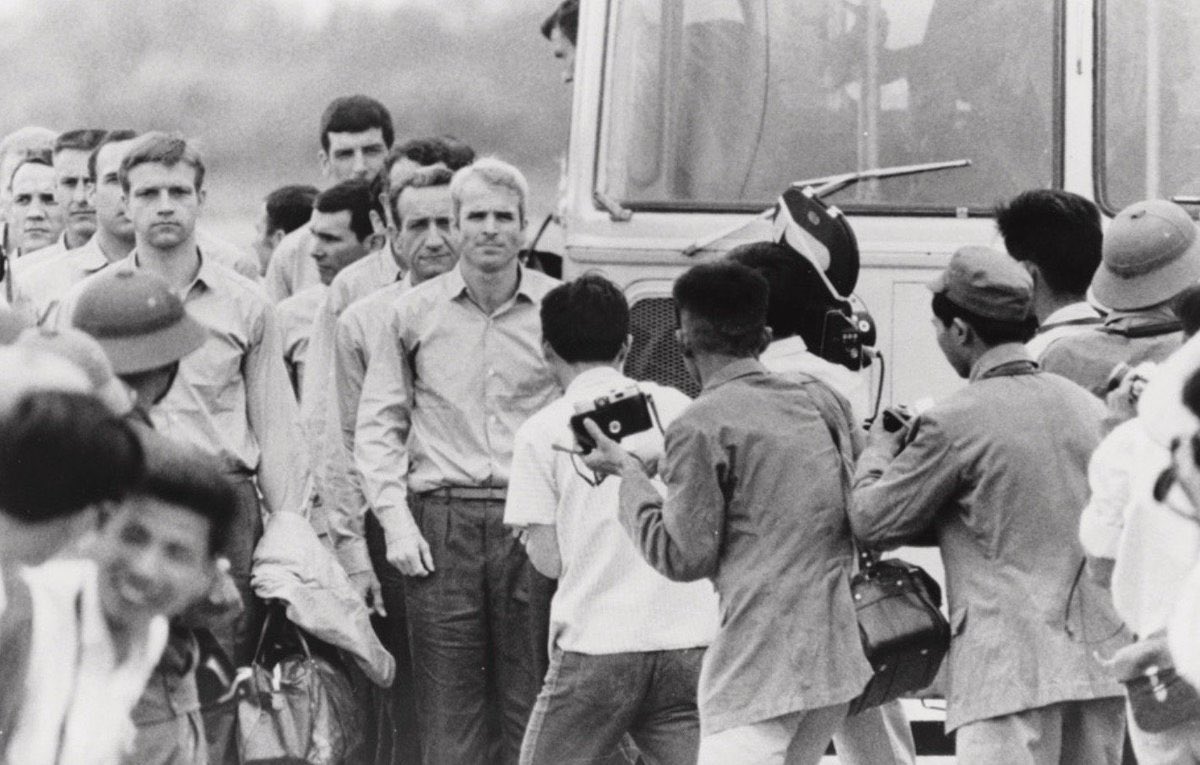 — "John McCain was a force of nature in Washington with an unrivaled global stature" via Paul Kane of The Washington Post
— "John McCain's finest moments as a Senator" via Michael Sykes of Axios
— "John McCain spent his life serving the dignity of his fellow man" via Mark Salter for The Washington Post
—"The last maverick" via Bryan Bender of POLITICO Magazine
— "Congressional colleagues mourn John McCain: 'The nation is in tears'" via John Bresnahan for POLITICO
— "John McCain was a committed leader. He was also really fun." via Russell Feingold for The New York Times
–"The great McCain story you've probably forgotten" via Michael Lewis for Slate
–"David Foster Wallace on John McCain: 'The Weasel, Twelve Monkeys and the Shrub" for Rolling Stone
— "Florida politicians call McCain a 'role model, 'true American hero'" via George Bennett of the Palm Beach Post
— "Bradenton POW remembers serving with John McCain" via Amanda Ciavarri of WFLA
—"John McCain dies — but leaves powerful legacy, including a memorable (and profane) visit to Orlando" via Scott Maxwell of the Orlando Sentinel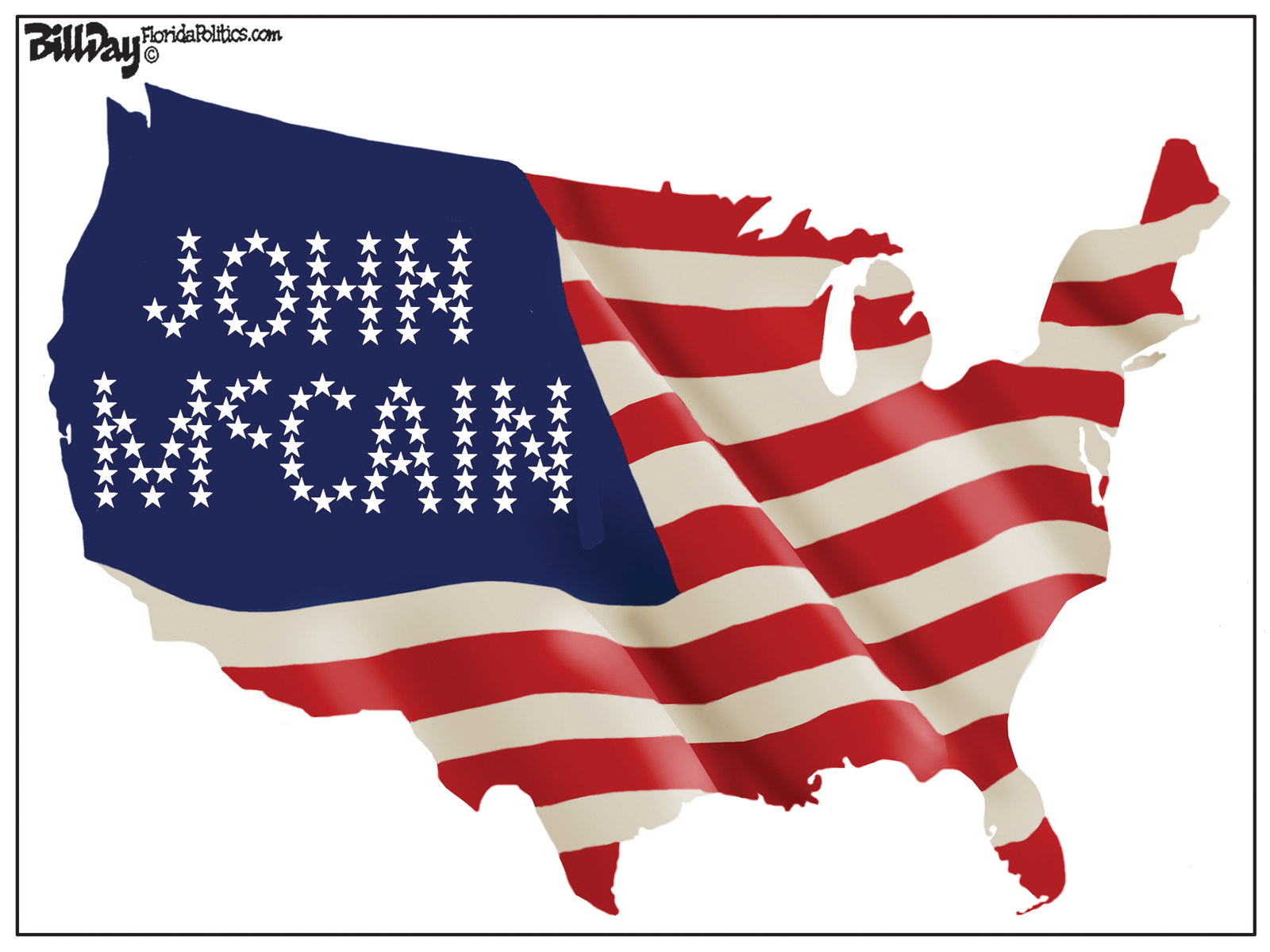 — SITUATIONAL AWARENESS —
—@CindyMcCain: My heart is broken. I am so lucky to have lived the adventure of loving this incredible man for 38 years. He passed the way he lived, on his own terms, surrounded by the people he loved, in the place he loved best.
—@JackMcCain: It is not the man that was great, but instead it was his desire to serve a cause it looks than himself that defined his life. To me, he was a giant, but to him, he was an imperfect servant of the nation he loved deeply. Fair winds, following seas, and clear skies.
—@SenSchumer: The Senate, the United States, and the world are lesser places without John McCain. Nothing will overcome the loss of Senator McCain, but so that generations remember him I will be introducing a resolution to rename the Russell building after him.
—@MarcoRubio: I only knew @SenJohnMcCain from TV before I was elected in 2010. The man I came to know personally was someone who made a deep impact on me. It wasn't the issues that left a mark, we agreed on many but disagreed on more than a few. It was the three things. First, his energy & work ethic. He could grind long hours for days on end. An overseas trip with @SenJohnMcCain started at 6am & ended at midnight. And if he found any open time on the itinerary he would add some new meeting or unexpected side visit. Second, his stubborn sense of justice. When he saw something unjust or unfair, nothing stood in the way of speaking his mind & nothing could get him to back down. He was oblivious to politics or public pressure when it came to right & wrong. Third, his raw authenticity. I never saw him trying to be someone he was not. Popular or not, he was going to say &/or do what he thought needed to be said & done
—@ChrisMurphy: A few years ago, the whole Senate gathered to hear John tell, in spellbinding detail, his POW story. I remember he described how he developed a system of tapping out letters on the cell walls to talk to nearby POWs, bc they would be beaten if they spoke … When it was time for questions, Diane Feinstein asked John if he could still recall, 40 years later, how the system worked. He didn't say a word. He just started a rhythmic, staccato tapping on the podium. "I just tapped out 'Yes, Diane, I still can," he whispered into the mic.
—@SteveSchmidtSES: John McCain belongs to the ages. He perfectly loved this country and served it with valor, courage and integrity for 60 years. He was a patriot, and a hero, and America will never see a political leader like him again. He was the greatest man I've ever known. Godspeed John McCain
—@GwenGraham: Dad and @SenJohnMcCain formed a friendship serving together because John McCain was one of the rare statesman who could place public service before partisanship. He was a warrior and maverick all the way to the end. May he rest in peace.
—@PeterHamby: So many McCain memories, but watching him in Memphis in the pouring rain, paying respects to MLK at the Lorraine Motel on the 50th anniversary of his death while facing boos, is a big one. People forget that after he won the nomination, he went to Selma, the Ninth Ward, Memphis.
—@TimKMak: Some might shake their head at the remembrances of John McCain and ask why he commands respect from reporters in D.C. Many of them think of things where they disagree with him politically The thing is that it was NEARLY IMPOSSIBLE to know the man and not like him personally
—@BurgosGOP: This @SenJohnMcCain memory always stands out: the moment I read his perspective on when & how he learned about the Moon landing & what it meant to him & other POW's. On THE defining day of American exceptionalism, he was unaware & likely being tortured
—@DJGroup: Recall @SenJohnMcCain telling me, as he did so many closer to him than I, "Johnson, you know you'll get your reward … when you get to Heaven" and then followed with generally something funny and unprintable. All the joy there, Senator. You will always be a hero.
— LATEST TURNOUT FIGURES —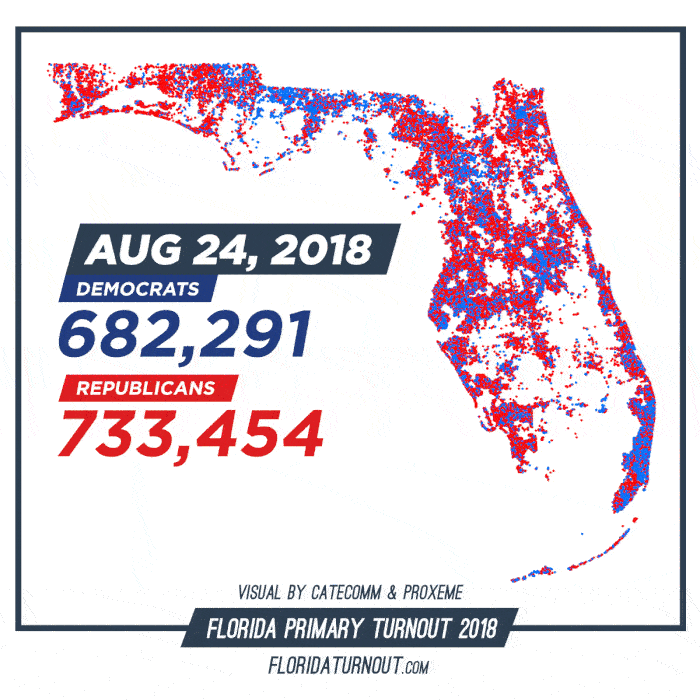 Of note: With Saturday returns in, Democrats have already increased their vote-by-mail and early vote turnout by 50 percent over 2014 — that means 260,000 Democrats casting ballots early and by mail than in 2014 with three days of votes left to count. Also, Democrats have already surpassed 2016 vote-by-mail and early vote primary turnout numbers by more than 20,000 votes.
— DAYS UNTIL — 
Primary Election Day — 1; College Football opening weekend — 3; Labor Day — 7; Gubernatorial candidates must choose a running mate — 10; NFL regular season starts — 10; First general election mail ballots go out — 26; First day of fall — 26; Future of Florida Forum — 30; FSU vs. UM football game — 40; 'Before You Vote' Florida U.S. Senate debate — 57; MLB World Series begins — 57; 'Before You Vote' Florida Governor debate — 58; Halloween — 65; General Election Day — 71; 2019 Legislature Organization Session meetings — 85; Thanksgiving — 87; Black Friday — 88; Florida Chamber Insurance Summit — 92; 'Hamilton' comes to the Straz Center — 169; 2019 Legislative Session starts — 191; 2020 General Election — 799.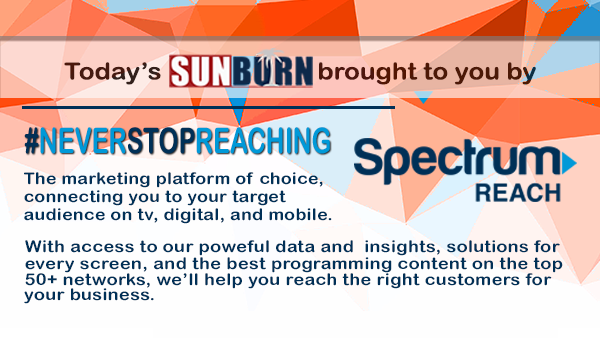 — TOP STORY —
Gwen Graham and Philip Levine have jostled for the top spot in the Democratic primary for Governor for months, but the final poll ahead of Tuesday's election shows Graham is the clear front-runner for the nomination, with a still-surging Andrew Gillum, not Levine, taking the No. 2 spot.
The St. Pete Polls survey, graciously funded by our readership, shows the former Congresswoman with 32 percent support among likely Democratic primary voters, followed by Gillum at 25 percent and Levine at 22 percent. Palm Beach billionaire Jeff Greene is barely clinging to a double-digit share of the vote, while Orlando businessman Chris King is floundering at 2 percent.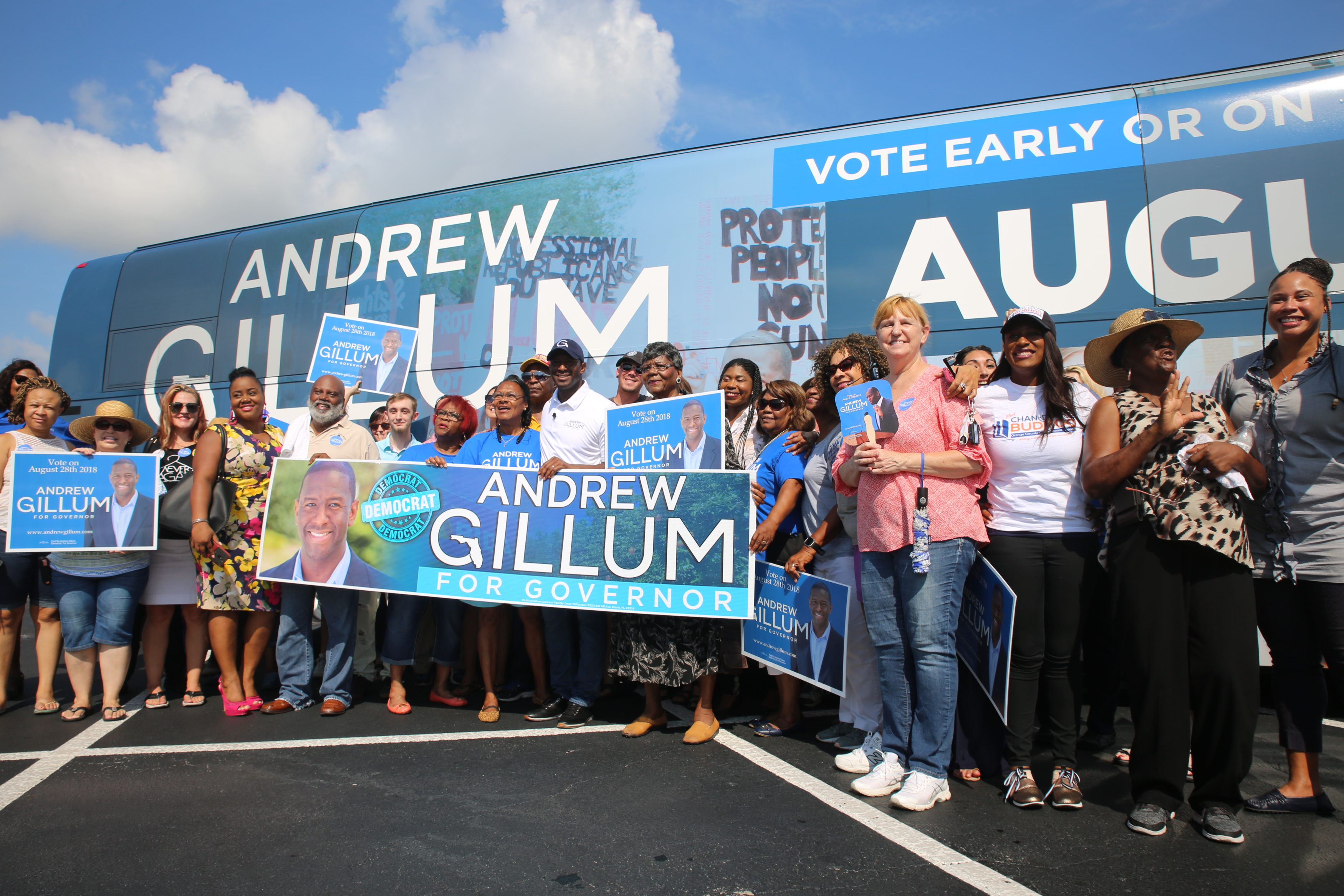 The poll results show a sharp break toward Graham compared to other recent measures in the crowded race, where Levine held a razor-thin lead among early voters and was statistically tied with Graham among Democrats who were waiting to cast their ballot.
That's shifted.
Now, more than half of Democrats say they've already voted, and among that crowd Graham was the clear favorite. She was the pick for a full third of early voters, while Gillum again took second place at 27 percent. Levine, who has poured millions into his bid, took third-place among those who've ticked a box, with 23 percent supporting the former Miami Beach governor.
The pecking order is the same among Democrats who are waiting for Election Day to exercise their franchise — Graham leads Gillum 30-23 percent, followed by Levine at 21 percent. There is ray of hope for Gillum and Levine: 8 percent of Democrats are still undecided, and 5 percent say they're backing a second-tier candidate, but there's little time left to pound pavement, and those voters would have to break decisively for one of the other candidates to strip Graham of her Queen of the hill status.
The winner of Tuesday's election will go up against either U.S. Rep. Ron DeSantis or Agriculture Commissioner Adam Putnam in November — if polling on the GOP side of the race proves accurate, it's looks like DeSantis will win the Republican nomination with ease.
— THE FINAL DAYS —
"Governor candidates go grassroots before primary" via John Kennedy of the Sarasota Herald-Tribune — After $90 million of TV ads, free-swinging debates and bus trips across the state, Florida's Democratic and Republican primaries for governor may come down to a test of which candidate's old school, get-out-the-vote efforts pay off best. With polls showing the contests unsettled on both sides, phone-banking, door-knocking and other age-old campaign tactics are front-and-center in the final weekend, in what campaign finance data shows is the nation's most expensive governor's race. Who's got the most boots on the ground is the new bragging point for some contenders — especially with one out of four voters in both parties still claiming to be undecided, according to many surveys. "I believe the campaign in a crowded field that listens to voters and courts voters is going to have a significant advantage," said Christian Ulvert, an adviser to Levine.

"Andrew Gillum returns to South Florida for final stop on bus tour" via Peter Burke of Local10.com — The Democratic gubernatorial candidate appeared Saturday night at the CubaOcho Museum & Performing Arts Center in Miami's Little Havana neighborhood. It is the first of four stops in South Florida to conclude his statewide bus tour. Gillum was back at it Sunday, visiting supporters at early voting sites in Miramar and Fort Lauderdale before a campaign event at the Bethel Church in his childhood neighborhood of Richmond Heights.
"The man who would be Florida's first black governor looks for a soul surge in Miami" via David Smiley, Alex Daugherty and Martin Vassolo of the Miami Herald — If the only African American candidate in Florida's Democratic primary for governor is going to make history, he'll need the help of the state's black community to get through Tuesday's primary election. Significantly out-spent by his four opponents, Gillum's ability to connect with a staunchly Democratic and somewhat disenfranchised voting population remains one of his biggest advantages. The final day of early voting — known as "Souls to the Polls" due to the tradition of faith-based politicking in the black community — had the potential to make or break his upset bid, as black pastors around the state urged their parishioners to cast their ballots.
"Florida's candidates for governor make last-ditch trips through Tampa Bay" via Langston Taylor, Paul Guzzo, Kirby Wilson and Adam C. Smith of the Tampa Bay Times — On Sunday, Gwen Graham, the former U.S. Representative and Democratic frontrunner, chose Tampa for her visit on the valuable final Sunday of early voting. An overwhelmingly black crowd of about 100 attended, some of whom had voted with fellow parishioners on "Souls to the Polls" voting drives. On Thursday, it was Graham's fellow Democrat, Gillum, who courted Tampa Bay voters while at Rush Hour Chicken & Waffles in St. Petersburg. Several dozen supporters came out to meet the man, whose campaign has explicitly targeted voters of color throughout the race, as rap songs "My President" by Young Jeezy and Migos' "Walk It Talk It" blared in the background. Former Miami Beach Mayor Levine, another Democratic frontrunner for governor, was with Gillum at another Thursday event, this one with the Hillsborough Association of School Administrators. Levine had to cancel an event in Tampa Sunday night. Democratic hopeful King paid his respects to the region multiple times.
Assignment editors — Gillum will campaign in Gainesville and Tallahassee: 9 a.m., Gainesville for Gillum Community Gathering, Mount Pleasant United Methodist Church, Fellowship Hall, 630 NW. 2nd St., Gainesville; noon, "Be the Vote" Forum with national political strategist Angela Rye, Milne Auditorium, Edward Waters College, Jacksonville; 6 p.m., "The Closing Argument" Rally at Florida A&M University with Rye, The Set (adjacent to Lee Hall), 1601 S. Martin Luther King Jr. Blvd., Tallahassee.
"He's back! Jeff Greene relaunches TV ads ahead of Dem primary" via George Bennett of the Palm Beach Post — Greene spent more than $20 million on TV through Aug. 10, but spokeswoman Claire VanSusteren announced a change of strategy. "We are really focusing on get-out-the-vote. Jeff feels like we saturated the airwaves when people were paying attention," VanSusteren said at the time. VanSusteren today said Greene has decided to go back on the air in South Florida, Orlando and Jacksonville. After attacking rivals Graham and Levine in some of his ads, the current Greene spot is positive.
Assignment editors — Ron DeSantis will make a series of campaign appearances: 10:30 a.m., Tiffany's Restaurant, 35000 U.S. 19, Palm Harbor; 1:30 p.m., Three Fishermen Seafood Restaurant, 13021 North Cleveland Ave., North Fort Myers; 3:30 p.m., Versailles Cuban Bakery, 3501 S.W. Eighth St., Miami; 5:30 p.m., E.R. Bradley's Saloon, 104 North Clematis St., West Palm Beach; 8 p.m., Motorsports Hall of Fame of America, 1801 West International Speedway Blvd., Daytona Beach.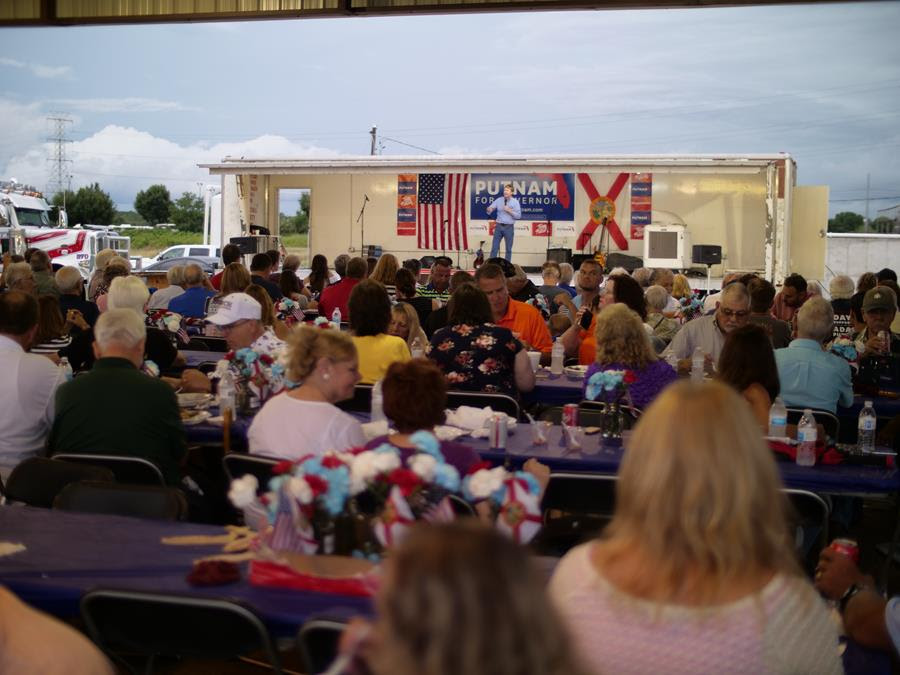 — "Can you pass the Adam Putnam quiz?" via Adam Smith of the Tampa Bay Times
What Putnam is reading — "Polk's early voting turnout higher than recent years" via John Chambliss of the Lakeland Ledger
Happening today — Putnam and Attorney General Pam Bondi will travel around the state for his Florida First "Get Out the Vote" Tour. Rallies are set for: 8:30 a.m., Columbia Restaurant, 2117 E. 7th Ave., Tampa; 11:30 a.m., Florida Cattlemen's Association, 800 Shakerag Road, Kissimmee; and 6 p.m. (Central time), Roberts Hall, 831 Florida Ave., Lynn Haven.
"Matt Haggman embarks on 27-mile door-knocking tour in CD 27" via Ryan Nicol of Florida Politics — Haggman, a Democratic candidate for Florida's 27th Congressional District, is taking "ground game" to a whole new level. Haggman set out Friday to cover 27 miles inside CD 27, meeting with voters and pushing an in-person, get-out-the-vote campaign ahead of next Tuesday's primary. "From Day One, this campaign has been a people-powered campaign and has concentrated on engaging with the entire community," Haggman said. "That's why we've knocked on nearly 45,000 doors and why, as we head into these final days before the primary, I am traveling the district end to end, talking with voters all along the way." The campaign says the route will go from Cutler Bay up to North Miami Beach and will be covered by walking, biking and even Metrorail where necessary.
"Democrats angry over early voting on the First Coast" via Ed Dean of Florida Daily — Democrats throughout Florida are demanding answers from several local supervisors of elections on why some college campuses were not used for early voting sites, including on the First Coast. In Jacksonville, state Sen. Audrey Gibson and state Rep. Tracy Davis protested about the matter outside Jacksonville City Hall. They claim that the Duval County supervisor of elections office is engaging in "voter suppression" and is not complying with the law, pointing to a court ruling made in late July, which allowed college campuses to be used as an early voting site. Duval County Supervisor of Elections Mike Hogan's office insisted the ruling was made it too late for it to happen. Gibson ripped into Hogan, insisting there has been a "steady chipping away at early voting." Davis called on Hogan, a Republican, to do his job and follow the ruling.
— NOTES FROM THE CAMPAIGN TRAIL, PART 2 —
"Can Florida parties repair damage from a bitter primary for Governor?" via Steven Lemongello of the Orlando Sentinel — "This is the first time in decades we've had such fractious primaries on both sides of the aisle," said Susan MacManus, a retired political science professor at the University of South Florida. "The big question for the parties will be who's best at putting Humpty Dumpty together again. Because there's going to be some very bitter feelings among the candidates themselves." On the GOP side, Putnam and DeSantis haven't let up on each other after weeks of bickering. Most polls suggest DeSantis, an outsider running largely on his endorsement by President Donald Trump, is leading over Putnam, a close ally of many state Republicans. "There have been very contentious, competitive primaries in the past, but it's not prevented Republicans from winning general elections," said Mac Stipanovich, a veteran Republican activist and lobbyist in Tallahassee. "But this one's different in the way it happened. Trump just endorses DeSantis, and a significant portion of the Republican Party electorate falls in line like lemmings heading for the cliff."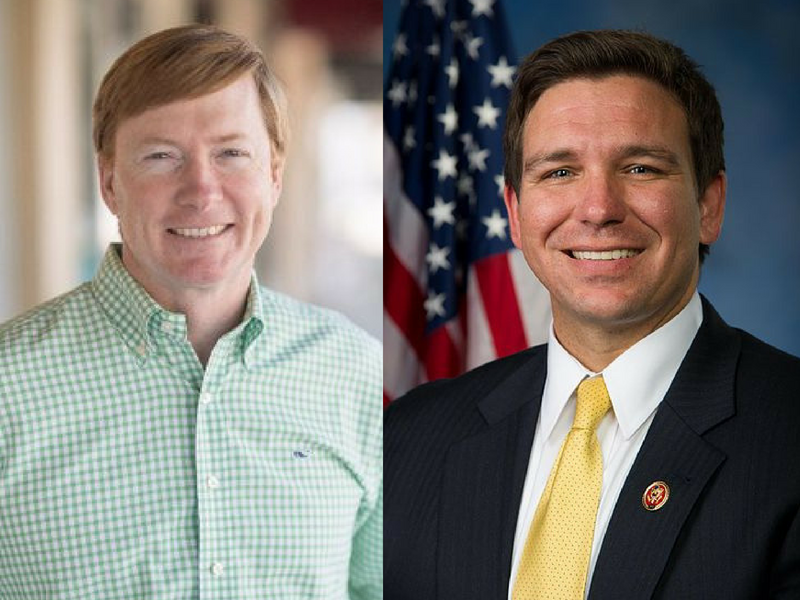 "Andrew Gillum and the extent of the progressive revolution" via Benjamin Wallace-Wells of The New Yorker — There's a subtle generational seam running through the rising class of Democratic politicians. Those born in the nineteen-seventies — Chris Murphy, Stacey Abrams, Kyrsten Sinema, Beto O'Rourke — have spent their careers closely watching the millennials, and explaining their evolving politics to the Party's elders. Gillum, who was born in 1979, has been an especially keen observer. Gillum supported Hillary Clinton during the 2016 Presidential campaign — he spoke at the Democratic National Convention, and appeared on a long list of thirty-nine potential Vice-Presidential picks — and her campaign sent him to a historically black school in Columbia, South Carolina, before the primary there, on Clinton's behalf. Looking back, Gillum said, he tended to think that the Bernie Sanders movement had not really been about its specific policy proposals — the students in South Carolina hadn't been seeking out Bernie just because of free college tuition. "I'm not even certain that all of them believed it was possible," Gillum said. "This generation — they're not single-issue. They weren't there for free college tuition. They wanted real change. Real reform. Something big."
"Gwen Graham has blasted 'secret money,' but can say the source of these big donations" via Lawrence Mower of the Tampa Bay Times — A handful of political committees controlled by two lawyers have given her campaign more than $420,000 during the first two weeks of August, records show. The specific special interests giving to her is unclear, since, like many committees, the ones giving to Graham function as a pass-through for campaign contributions by other committees and corporations. But their most recent donors include Associated Industries of Florida, which has been supported by U.S. Sugar, and an Alabama organization backed by the coal industry, indicating her campaign might have received money from the groups. The shift in fundraising in the final weeks of the primary goes against much of her campaign's rhetoric over the last few months. Over that time, her campaign has issued at least 22 news releases quoting 28 different supporters criticizing Gillum and the Collective.
Denise Grimsley's final primary ad drops – With hours to go before primary polls open, Republican Agriculture Commissioner candidate Grimsley drops "Election Day," a new ad touting her Florida roots, "standing with the flag" and featuring ringing endorsements from Gov. Scott and Pasco County Sheriff Chris Nocco, among others. "Denise Grimsley is not a politician, she's a warrior," Nocco says. "And she's got my vote."
To view the ad, click on the image below:
However … "Governor Scott has not endorsed Denise Grimsley," Scott for Senate campaign spokesperson Lauren Schenone said in an email to Florida Politics. "He will not be endorsing her or any primary candidate during this race."
Shot: "Judge tosses AG candidate Ryan Torrens off primary ballot" via Jim Rosica of Florida Politics — In what could be a first in Florida, a judge had decertified Democrat Ryan Torrens as a candidate for state Attorney General, saying his testimony was "not credible" and that he "clearly acted contrary to the law, knowingly" when he qualified to run. Friday's ruling by Circuit Judge Karen Gievers of Tallahassee means — barring appellate action otherwise — Sean Shaw becomes the Democratic contender to face one of two Republicans, Ashley Moody or Frank White, in November's general election. Gievers' decision came after a Wednesday bench trial in a challenge filed by Shaw, now a state representative and formerly the statewide Insurance Consumer Advocate under CFO Alex Sink, and only four days before the primary election. Torrens will still be on printed primary ballots, but the judge ordered Secretary of State Ken Detzner, the state's chief elections officer, to "promptly notify all 67 of Florida's supervisors of elections that Mr. Torrens has been decertified … and may not be (elected) regardless of what the vote totals are on Tuesday, Aug. 28."
Chaser: "Ryan Torrens appeals decision kicking him off primary ballot" via Jim Rosica of Florida Politics — Torrens said he filed a notice of appeal, requesting a "halt (of) the implementation of a lower court judge's eleventh-hour ruling" decertifying him as a Democratic candidate for Attorney General. The day before, Circuit Judge Karen Gievers of Tallahassee ordered him out of the race, saying he "clearly acted contrary to the law" when he qualified in June to run. That was after a hearing this Wednesday in which Gievers determined Torrens' testimony was "not credible." The primary election is Tuesday. In a statement, Torrens said the judge removed him based on a "contribution law technicality."
"Frank White changes misleading ad" via Evan Donovan of WFLA — White's campaign manipulated a news story testing the veracity of one of its campaign ads, and used the edited material in a new ad. A reporter from 8 On Your Side's NBC partner in Orlando, WESH Channel 2's Greg Fox, ran a "Truth Test" on the ad. "Handling this claim in two parts, it is true Ashley Moody was first a registered Democrat," Fox reported in the story. "But it is false that she has been her whole life." Despite those facts and the ratings, White's campaign released another ad in which the WESH story is manipulated. Here is the newer ad, which removes the word "first" referring to Moody's voter registration, and only includes the first part of the "lifelong Democrat" rating. Campaign spokesperson Erin Isaac sent back a new ad that removes the misleading problems — adding back in the word "first" from WESH's story and removing the voiceover's word "lifelong" before Democrat.
To view the latest edit of the ad, click on the image below:
"Jimmy Patronis piles on campaign cash, as Jeremy Ring lags in CFO race" via Florida Politics — Patronis raised another $70,805 in hard money for the reporting period of Aug. 11-22, while his political committee, Treasure Florida, showed $171,000 in new receipts. The combined haul of $241,805 brings his overall fundraising total precipitously close to the $5 million mark. Ring tacked on just $6,873 for his campaign fund while laying an egg in the new report for his political committee, Florida Action Fund PC. He has now raised about $1.55 million for his statewide run, including $167,000 in candidate loans.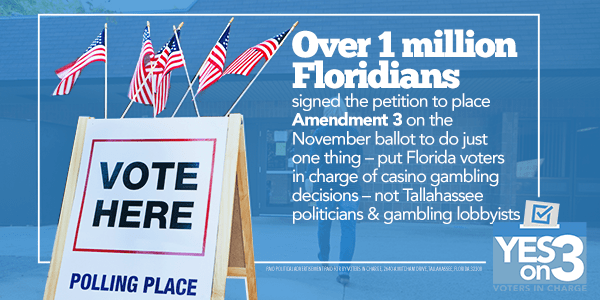 — NOTES FROM THE CAMPAIGN TRAIL, PART 3 — 
"Money flows to fight gambling amendment" via News Service of Florida — Gambling interests have sent hundreds of thousands of dollars to political committees that are expected to fight a proposed constitutional amendment on the November ballot, according to newly filed reports with the state Division of Elections. The committee Citizens for the Truth About Amendment 3, Inc. raised $520,000 from Aug. 16 to Wednesday, including $250,000 from the Gulfstream Park Racing Association and $250,000 from St. Petersburg Kennel Club, Inc. Meantime, the committee Vote NO on 3 received $125,000 last week from West Flagler Associates, Ltd., which is the operator of Miami's Magic City Casino. The committees oppose a proposed constitutional amendment, known as Amendment 3, aimed at making it harder to expand gambling in the future.
"Judge to decide whether Amendment 6 goes on ballot" via Michael Moline of Florida Politics — A Tallahassee judge made clear Friday that she'll hold the Constitution Revision Commission (CRC) to a high standard for straightforwardness when deciding whether its victims-rights proposal deserves a place on the fall ballot. CRC members understand their responsibility to give voters "full, accurate information, letting the voters know if the Constitution is being significantly affected by proposals," Circuit Judge Karen Gievers said during a bench trial over the proposed Amendment 6. "So that the ball isn't being hidden, and there won't be ambiguities that can be clarified in later court proceedings," she said. "It's about letting the voters know from the title and the summary that the voters will see when they go into the voting place, or vote by mail in the general election, that we're giving them truth in packaging of the changes to our state Constitution."
"'The Captain' dings Vern Buchanan's yacht purchase" via Jacob Ogles of Florida Politics — Political committee Floridians for a Fair Shake continue to flog Buchanan for purchasing the vessel the same day he voted on a tax package many view as a giveaway to the rich. "The Captain," a mascot of sorts for the PAC, will raise the issue with consumers at the Siesta Key Farmers Market. "He's just asking someone if they got a yacht from the tax cut like he did and like Vern did," said Stephen Gaskill, communications director for Floridians for a Fair Shake. Buchanan's financial disclosures show he spent between $1 million and $5 million on the yacht on Nov. 16, 2017, the same day he voted yes on a first draft of the "Tax Cuts and Jobs Act," a coincidence first reported by Florida Politics. He also apparently financed the purchase of "The Entrepreneur" through a foreign bank. And Floridians for a Fair Shake has been razzing him ever since, offering a cash reward for pictures of Buchanan's new boat at the website VernsYacht.com.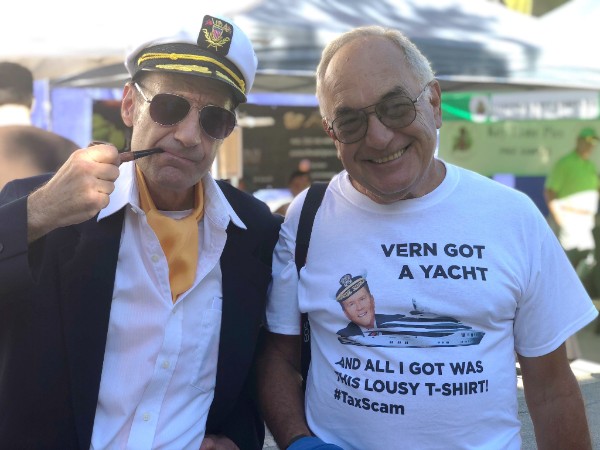 "'I'm fired up about it,' Grady Judd says, bashing candidate who seems to claim sheriff's endorsement" via William March of the Tampa Bay Times — Polk County Sheriff Judd reacted angrily to a last-minute mailer by Ross Spano's campaign for Congress that Judd said implies he has the sheriff's endorsement. Judd said he refused to endorse Spano after Spano voted "no" on the school safety bill in last spring's legislative session. "I'm fired up about it," Judd said. Spano, a state House member from Dover, is competing with former state Rep. Neil Combee and three other candidates in a hard-fought Republican primary for the U.S. House District 15 vacated by Dennis Ross. Judd said the mailer uses a photo from a news conference he held with Spano during the legislative session to propose their own plan for school safety following the Parkland high school shootings. But Spano eventually voted against the bill that finally passed.
Neil Combee lead narrows in fresh polling for CD 15 — A final poll ahead of the Republican primary in Florida's 15th Congressional District findsCombee enjoying a slight three-point lead over Spano, 32 to 29 percent, with nearly 20 percent still undecided. This falls within the poll's 4.9 percent margin of error and is much smaller than the double-digit lead Combee held earlier this month. In the survey of 404 likely GOP primary voters, conducted Aug. 24 by St. Pete Polls, the three other GOP contenders showed up in single digits — Lakeland contractor Sean Harper (6 percent), Brandon agribusinessman Danny Kushmer (5 percent) and Lakeland mental health practitioner Ed Shoemaker (8 percent). Among those who already cast ballots, Combee enjoys a lead of 36 to 30 percent, but ties with Spano among those planning to vote (29 percent each), with 26 percent undecided. A majority of respondents (55 percent) say they have not yet voted, and plan to cast ballots Tuesday.
"Judge tosses Javier Manjarres' stalking claim against Nicolas Kimaz" via Ryan Nicol of Florida Politics — There's no love lost between Manjarres and Nicolas Kimaz in the GOP primary in Florida's 22nd Congressional District. But now the battle between the two has gone beyond the campaign trail and into the courtroom. Records from the Broward County Clerk of Courts show Manjarres filed a stalking claim against Kimaz on Aug. 14. The motivation for Manjarres to make such a shocking claim is unclear, as the court records are confidential. Florida Politics reached out to Manjarres for an explanation but did not receive a reply.
"Mario Diaz-Balart tops Mary Barzee Flores in latest fundraising" via Ryan Nicol of Florida Politics — Diaz-Balart has once again edged out his Democratic opponent Barzee Flores in fundraising, according to the latest reports filed with the Federal Election Commission (FEC). Barzee Flores isn't far behind the incumbent, however, earning 84 percent of Diaz-Balart's total net contributions last period. That's after bringing in 87 percent of his contributions in the previous reporting period. The latest documents filed with the FEC show Diaz-Balart earning a net of just over $110,000 from July 1-Aug. 8. That tops Barzee Flores' total of just over $93,000.
"Babs goes back into the studio — for Donna Shalala" via David Smiley of the Miami Herald — Barbra Streisand has cut a robocall for Shalala. Streisand, a longtime friend of the former University of Miami president, is helping Shalala campaign for the Democratic nomination in Florida's 27th Congressional District by courting voters over the phone. This week, voters in Miami began receiving recorded calls from the pop culture icon imploring them to vote Shalala. "Hi, this is Barbra Streisand. I'm calling you to ask for your help in electing Donna Shalala to Congress," Streisand says. "I've known Donna for years. She's a person of great integrity. She's spent her entire life fighting for progressive values. And she is a strong voice for the rights and empowerment of women."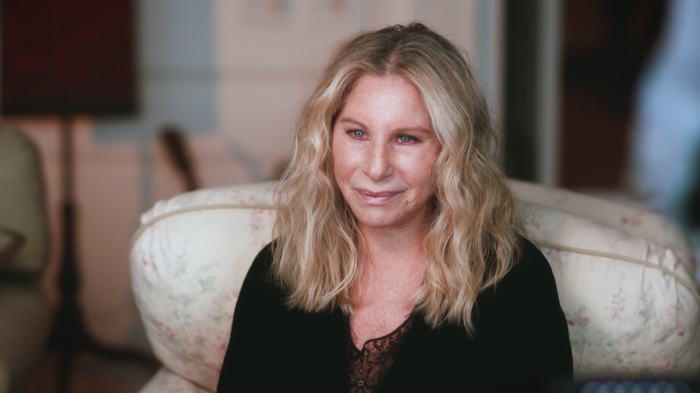 "As Trump associates face the law, David Richardson pushes for impeachment" via Alex Daugherty of the Miami Herald — Richardson, a state representative seeking to upset former University of Miami President Shalala in Tuesday's Democratic primary, has TV ads running on impeachment days after former Trump campaign chairman Paul Manafort was found guilty of financial crimes and former Trump lawyer Michael Cohen agreed to a plea deal with prosecutors on possible campaign finance violations, actions that have raised the prospect of possible impeachment among some Democrats and Republicans. "We certainly had no way of knowing it," Richardson said with a laugh at his campaign office in Little Havana. "We've been furthering the conversation about impeachment." A bid to impeach Trump last year in Congress stalled after Democratic leaders urged their members to vote against the measure, though a few dozen votes to proceed. Richardson said Democrats should push for it if they're able to flip the House in November.
"State Senate candidate demands apology, TV ads pulled" via Andrew Caplan of the Gainesville Sun — Olysha Magruder demanded a formal apology from leaders of the local GOP after finding its former chairman is tied to "dark money" ads that supported her and attacked her primary opponent, Kayser Enneking. Magruder took to Facebook just an hour after The Sun published a story that linked the leader of a newly created PAC, Moms Speak Out, to former longtime Alachua County Republican Party chairman William Stafford Jones. Jones said Friday he had nothing to do with the mass mailers, but deferred answering any questions until after the election. The PAC has pushed out thousands of dollars' worth of advertisements, with help of the nonprofit Liberation Ocala African American Council and a Washington, D.C.-based marketing consultant. As of Friday, three of four local news stations — WGFL-CBS4, WBNW-NBC9 and WCJB-TV20 — halted the Magruder commercials, following a cease-and-desist letter from Enneking's campaign team and the news article. However, WOGX-FOX51 continues to run the commercials, that are paid for through Sunday.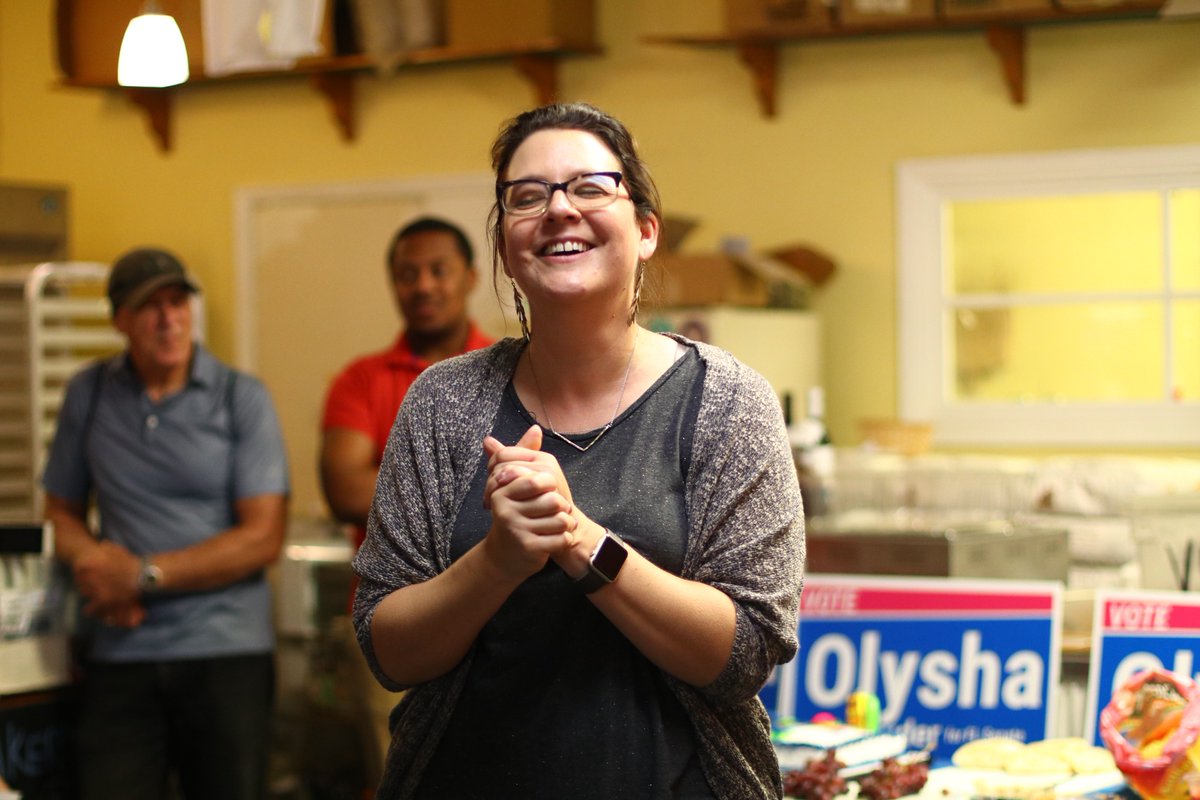 "Nick DiCeglie takes fundraising lead ahead of HD 66 Republican primary" via Florida Politics — DiCeglie anted up big time ahead of his head-to-head with Seminole attorney Berny Jacques in the Republican primary to succeed term-limited state Rep. Larry Ahern. DiCeglie pumped $55,000 in loans into his campaign account and added another $22,350 in true fundraising to bring his overall to-date money total to $289,406. His campaign also blew through $57,307 during the reporting period, with nearly $40,000 of that spending heading to media buys. As of Aug. 23, five days out from primary Election Day, he had $46,605 in the bank. Jacques, for his part, raised just $325 in hard money during the 13-day reporting period while his political committee, Protect Pinellas, laid an egg.
"Ray Blacklidge maintains fundraising edge ahead of HD 69 Republican primary" via Florida Politics — Blacklidge raised another $13,800 between his campaign and committee over the past two weeks, building on his fundraising edge over Republican primary opponent Jeremy Bailie. The new reports, covering Aug. 11 through Aug. 23, show Blacklidge added $6,700 in hard money, including max checks from Florida Beer Wholesalers, Great Bay Distributors and the Associated Industries of Florida, among others. The other $7,100 was collected by his political committee, Friends of Ray Blacklidge, which deposited a $5,000 check from the Property Casualty Insurers Association of America Political Account and a $2,000 check from Windhaven Insurance Company. The other $100 came in from Jacksonville contractor Ruben Lavarias.
"Brady Campaign backs Emma Collum in HD 93" via Ryan Nicol of Florida Politics — The Brady Campaign to Prevent Gun Violence, one of the largest gun control advocacy groups in the country, has endorsed Collum in her run for House District 93. The campaign is named after President Ronald Reagan's press secretary, Jim Brady, disabled as a result of the 1981 assassination attempt. Brady, who suffered a head wound, died in 2014. Collum has called for change in the nation's gun control laws in light of February's shooting at Marjory Stoneman Douglas High School. "Here in Broward County, we know firsthand the devastating effects that unchecked gun laws can have on a community," Collum said in a statement on the Brady Campaign's endorsement. "From Parkland to the Fort Lauderdale Airport shooting, it's clear that we need comprehensive gun control in this country."
"Rob Panepinto mailer hits Jerry Demings on school safety as mayor's race heats up in last days" via Steven Hudak of the Orlando Sentinel — The two-sided campaign mailer, paid for by Vision Orange County, an organization with a link to Florida's Republican Party, fans the flames of a political dispute that arose this month over a new state mandate to put a full-time law-enforcement officer in every school. One side of the mailer criticizes Demings, the other praises Panepinto, a Winter Park businessman. The campaign mailer declares "Jerry Demings Fails Our Parents and Schools" and includes excerpts from Orlando Sentinel stories, which revealed not every elementary school in unincorporated Orange County would have an officer on campus when classes began Aug. 13. The mailer urges voters, "Tell Rob Panepinto the County needs him!"
"Fox & Friends hosts a QAnon conspiracy theorist who has claimed the Parkland mass shooting was fake" via Alex Kaplan of Media Matters — During the August 24 edition of Fox & Friends, the show hosted Jason Fyk, who was identified as an entrepreneur, along with Fyk's attorney to discuss Fyk's lawsuit against Facebook for "unlawfully silencing people … for its own financial gain." The show — which Trump consistently watches — did not disclose that Fyk has appeared multiple times on Infowars, the far-right conspiracy theory outlet that has been banned from multiple tech platforms for violating their hate speech and harassment policies. On his own Facebook profile, Fyk has also repeatedly promoted posts from "Q," the supposed figure behind the QAnon conspiracy theory who claims that Trump has a master plan to dismantle child trafficking rings supposedly linked to powerful politicians and celebrities and defeat his perceived enemies and the "deep state." In March, Fyk posted an image of a "Q" post calling the Parkland mass shooting "FAKE" and a "distraction" that was "organized & designed to DISTRACT" and that it featured "ACTORS [who] are ACTING."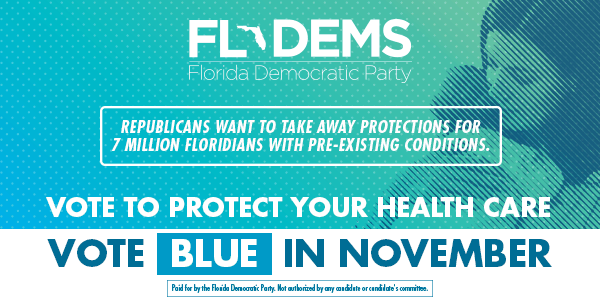 — STATEWIDE —
"Shooting at video game tournament claims multiple lives" via The Associated Press — Sheriff's officers did not immediately confirm the number of dead at the Jacksonville Landing, a collection of restaurants and shops along the St. Johns River. But an official close to the investigation said the shooting left four people dead and that the gunman died from a self-inflicted gunshot wound. It was not clear if the official included the suspect in the death toll. Sheriff Mike Williams said authorities had yet to identify the suspect who attacked the video football tournament, which featured the game "Madden NFL 19." The competition was held in a gaming bar that shares space with a pizzeria. Viewers could watch the games online and see the players. Investigators were looking into an online video that appeared to capture the scene right before the shooting began, Williams said. A red dot that appears to be a laser pointer is visible on the chest of a player seconds before the first of a dozen gunshots rings out.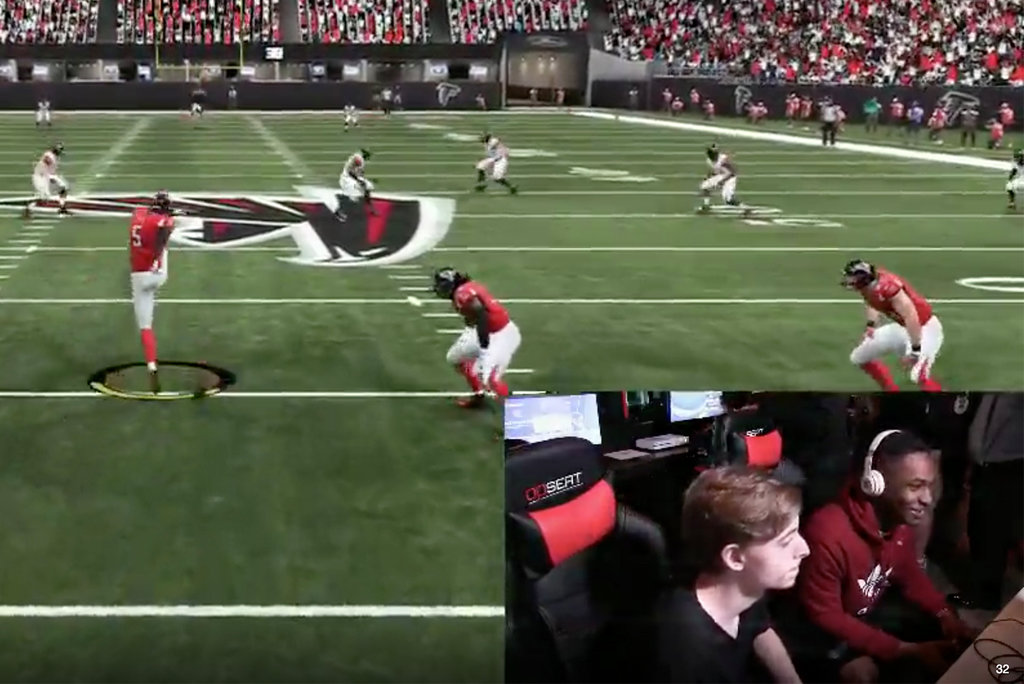 What's wrong wit sum ppl🤬 there was a SHOOTING during a Madden tournament in Jacksonville at least 4 ppl are dead and another 10 injured 🙏🏾 pic.twitter.com/A4kUTsUZJf

— BLACK SPORTSCENTER (@VersaceBoyEnt) August 26, 2018
What Florida 'cryptocurrency adviser' Ken Lawson is reading: "Virtual currencies in the USA" via Lexology — Given the convenience of established currency and payment systems, what is driving the ever-growing interest in bitcoin and other virtual currencies? … The recent increase in the price of bitcoin showcased the status of this virtual currency as an asset for investment. There has been a significant increase in hedge funds investing in virtual currencies … Further, trading markets are emerging — for example, the CBOE Futures Exchange (CFE) and the Chicago Mercantile Exchange (CME) have begun offering bitcoin futures. Although it has not been widely adopted in U.S. consumer and retail transactions, virtual currency may become increasingly attractive to consumers because of data security concerns and the possibility of lower transaction fees.
"Lawmaker who pushed to strengthen stand your ground says it doesn't apply to Michael Drejka" via Kirby Wilson of the Tampa Bay Times — During the 2017 legislative session, Tampa Bay-area Sens. Jeff Brandes and Wilton Simpson co-sponsored SB 128, which shifted the burden of proof from the defendant to the state in pretrial stand your ground hearings. That change could come into play in the defense of Michael Drejka, the man charged with the first-degree manslaughter of McGlockton. Prosecutors, with the change, now will have to clear a slightly higher bar should Drejka invoke stand your ground in his defense. Yet both Brandes and Simpson say the bill they championed, which had as its main sponsor Sen. Rob Bradley shouldn't affect the outcome of the Drejka case. "I know for a fact that the shooter in this case and the victim in this case will receive fair justice," Simpson said in a phone interview, noting he has "complete confidence" in law enforcement to see the case through. Brandes said even if prosecutors have to clear a higher threshold to prove stand your ground shouldn't apply to Drejka, the evidence is so overwhelming they should have no problem doing so.
"Lawmakers get an earful at red tide town hall" via Tim Fanning of the Sarasota Herald-Tribune — Nearly 100 residents, small business owners and environmental advocates aired frustrations to Democratic state Rep. Margaret Good, District 72 and Republican state Rep. Joe Gruters, District 73, at a joint town hall hosted by the two candidates, who are both courting support for the November election. "Give us specifics of what you would like us to do," said Gruters, who is running for the District 23 state Senate seat Rep. Greg Steube is vacating to run for Congress. "There's problems and there is solutions. How can we help?" The speakers suggested more state relief funding that would go directly toward cleanup and local business owners. Some suggested greater education about lawn runoff and laws that prevent the use of certain fertilizers. Others vented frustrations about failed land preservation efforts and the future of red tide research.
"Mudslinging in Dade race means tolls, trains and helicopters with giant magnets" via Douglas Hanks of the Miami Herald — With days to go in an increasingly rough re-election campaign, Miami-Dade Commissioner Jose "Pepe" Diaz held a news conference to defend himself from a rare public attack from a fellow commissioner. Xavier Suarez — who is not up for re-election this year — launched a mail and television campaign criticizing Diaz for his support of extending the 836 toll expressway into the western reaches of Miami-Dade. Part of Diaz's rebuttal involved the county mayor stepping to the microphone and recalling a decades-old idea by Suarez to ease Miami gridlock by deploying helicopters to pluck stalled automobiles from highways using giant magnets. "All these great, grandiose ideas, none of them have come to pass, and thank God they haven't," said Mayor Carlos Gimenez, who worked for Suarez in the 1990s when the commissioner was Miami's mayor and Gimenez was the city's fire chief. "I can't imagine having helicopters carrying all these cars around the roads. With magnets."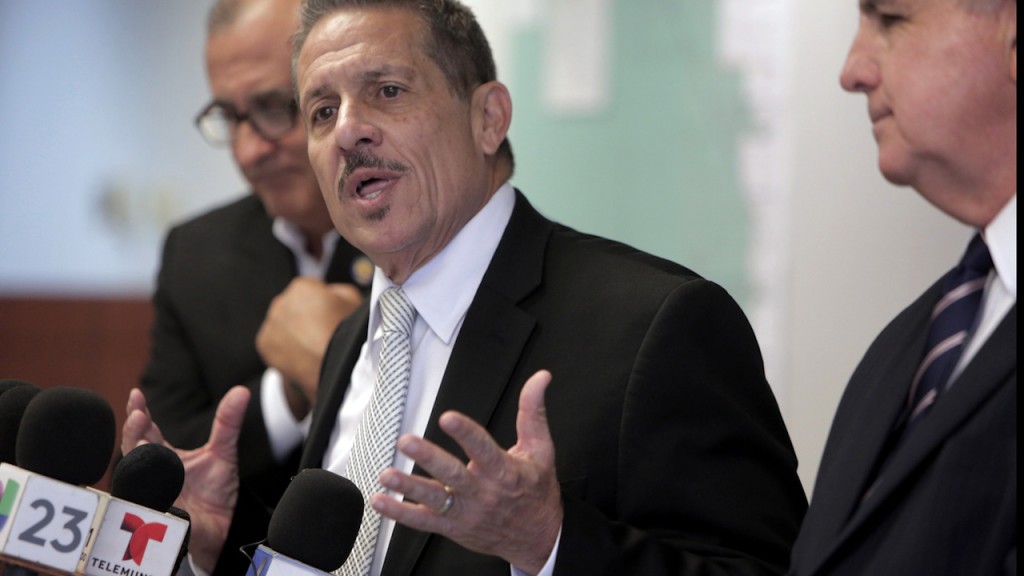 "Feds freeze millions in assets linked to stolen Venezuelan oil funds laundered in South Florida" via Jay Weaver and Antonio Maria Delgado — Federal prosecutors have frozen hundreds of millions of dollars in South Florida luxury real estate and other assets linked to a network of Venezuelan business people and former government officials charged with laundering more than $1 billion that U.S. authorities say was stolen from the country's vast oil income. Among the targeted assets are at least 17 South Florida homes, condos and horse ranches ranging in total value from $22 million to $35 million, based on property assessments in public records and real estate market estimates. They include a condo in the Porsche Design Tower in Sunny Isles Beach, a residence in the affluent Bay Point area of Miami, four homes in the exclusive Cocoplum neighborhood of Coral Gables, and two ranches in the wealthy equestrian community of Wellington in Palm Beach County.
"Walt Disney World, union reach 'historic' deal for $15-an-hour starting wages by 2021" via Gabrielle Russon of the Orlando Sentinel — Under the proposed contract that would expire in 2022, the $10 minimum an hour pay will increase to $11 by December, $13 in September 2019, $14 in October 2020 and finally $15 in October 2021. Union employees will vote on the new contract Sept. 5 and Sept. 6. The Service Trades Council Union, a coalition of six locals that represent 38,000 employees at Walt Disney World Resort, had been negotiating with Disney for about a year. "These Union raises at Disney will benefit everyone in Central Florida. Disney did the right thing by raising wages," said Jeremy Haicken, Secretary-Treasurer of the Service Trades Council Union, in a statement that hailed the deal as "historic."
"Wild Waters property deteriorates as state navigates bureaucracy" via Carlos Medina of the Ocala Star-Banner — Two years ago, the state closed Wild Waters. The plan was that the water flumes and slides would come down and a new gateway would go up to enhance the natural beauty of Silver Springs State Park. But after two years, nothing. The abandoned park just sits there, deteriorating. Representatives with the Florida Department of Environmental Protection said there is no timeline for demolition. ″(The Florida Park Service) is working with staff and stakeholders regarding the removal and cleanup of the former Wild Water Parks infrastructure. As far as the infrastructure for the former water park, the department is working with stakeholders to remove it from the property," wrote Dee Ann Miller, a DEP spokeswoman, in an email. Miller said the demolition requires coordination with the county and city, Florida Department of Transportation, the St. Johns Water Management District and a host of other groups, both private and public. Guy Marwick, a longtime area environmental activist, said if the process continues much longer, nature will take care of the problem.
"Flags at half-staff for Clay County deputy" via Florida Politics — Gov. Scott ordered flags at half-staff for Deputy Ben Zirbel of the Clay County Sheriff's Office. Zirbel died last Wednesday. The 12-year veteran "spent days in critical condition, following a crash while he was on motorcycle patrol," WOKV News reported. A funeral was held Saturday. Zirbel leaves behind a wife and 8-year-old son. Scott directed the U.S. and state flags to be flown at half-staff at the Clay County Courthouse in Green Cove Springs, Green Cove Springs City Hall, the Clay County Sheriff's Office in Orange Park, and the Capitol in Tallahassee from sunrise to sunset on Saturday.
— TROUBLED WATERS —
Sea rise and its link to climate change is the 'birds and the bees' for American politicians.
Northwest Florida Daily News writer Tom McLaughlin describes it as a "political divide … stretching from a place where talk of sea level rise ends and conversation about climate change begins."
It's not in political vogue for Republicans, longtime GOP strategist Mac Stipanovich tells McLaughlin. "… If we've learned anything recently, you can't twitch a bit when it comes to the new right-wing Republican dogma or you're excommunicated."
Still, there's ongoing, bipartisan efforts.
Governor's race: Gillum, King and Levine responded to a Gatehouse Media survey indicating their familiarity and there would-be approaches to curbing sea level rise. Putnam said, "We need to have beach re-nourishment, we need to support our estuaries, we need to invest in infrastructure that will harden our coastlines and allow us to move well fields inland."
'Noah's Ark': That's how Congressman Matt Gaetz described the 84-person Climate Solutions Caucus in the House, which only accepts pairs — a Republican and Democrat — each time it increases membership. "I see sea level rise as a consequence of climate change," Gaetz said.
Three-pronged approach: The Caucus seeks to build a bipartisan coalition to target climate change, educate House members and find agreeable solutions. A recent success of the Caucus was preventing an adversarial amendment from being tacked onto a defense authorization bill.
— TWEET OF THE WEEKEND —
Sad to say, this is just another normal day as a journalist in Stuart, Florida. @TCPalm pic.twitter.com/HXpfodzZ6T

— Leah Voss (@LeahVossVisuals) August 24, 2018
Meanwhile … "Lake Okeechobee at dangerous level as hurricane season hits peak" via Randy Roguski of the South Florida Sun-Sentinel — The U.S. Army Corps of Engineers said that it was increasing discharges from the lake Friday to reduce pressure on the Herbert Hoover Dike. The lake stage stood at 14.57 feet Thursday, above the level when Hurricane Irma struck in September 2017. Irma pushed the lake above 17 feet, and a similar storm would raise the lake even higher now, the Corps of Engineers said. Increased discharges raise concerns about more algae blooms in Martin County, where cleanup workers already are using vacuum-like equipment to skim away algae.

— OPINIONS —
"John Romano: School is in session and — Surprise! — Florida politicians still haven't learned" via the Tampa Bay Times — Lawmakers did not want to shoulder the cost of putting certified cops on every campus, but they also did not want to appear utterly useless. So, they came up with a moronic plan to demand armed personnel at every school, while asking districts to solicit volunteers among non-teachers to fulfill this low-funded, gun-toting mandate. School superintendents told them it was a bad idea in the spring. And now that fall is about to arrive, the proof is in the numbers. The issue came up again recently because school districts used only $9 million of the $67 million the Legislature set aside for the guardian program. Gov. Scott suggested the leftover money be used toward hiring more cops … Scott's suggestion was immediately met with pushback from incoming Senate President Bill Galvano and House Speaker Jose Oliva. They suggested the guardian program just needed a little time to catch on. This is known as selling the lie.
"Joe Henderson: John McCain set example too few lawmakers follow" via Florida Politics — Florida leaders and lawmakers from both parties were quite properly lauding McCain's decency, public service, bravery and integrity following his death after battling brain cancer. You would expect no less. The show of respect was good and proper for someone of McCain's stature. It would be even better if all of them actually followed his example and put country over party. There was a basic decency about him that incredibly was mocked as weakness by far too many people. Our candidates think it's enough to wrap themselves in the flag and platitudes, and if a media outlet comes up with a damaging story, well, you know the answer to that. Just shout "fake news" at the top of your lungs and go on about your day. I vote for common sense. Alas, it is getting harder to find.
"Bill Cotterell: Let's abolish the CRC if the court axes its ideas" via the Tallahassee Democrat — With so many legal challenges brought against the amendments put on our November ballot by the Constitution Revision Commission, maybe the CRC itself should have something to lose if the high court says those 37 commissioners got it wrong. It was, after all, their idea to bundle multiple subjects under several headings. There was no great public outcry to accomplish two, three or even four very different things within one amendment — and to repeat that kind of logrolling a few times … just to make it interesting, perhaps we could bet the future of the CRC itself on the outcome. If the court strikes, shall we say, four of the commission's eight amendment proposals, let's abolish the CRC. If the court says six or more survive, let's keep the commission — and hope it does better in 2038.
— MOVEMENTS —
"Rick Scott names lawyers to Florida Elections Commission" via Jim Rosica of Florida Politics — Gov. Scott appointed two Tallahassee attorneys to the Florida Elections Commission, his office announced Friday night. Coincidentally, both specialize in representing automotive dealers. Martin Hayes, 62, is a partner at the Akerman firm … Jason Allen, 39, is a partner at Bass Sox Mercer … He served as a staff attorney for then-House Speaker Marco Rubio, now the state's Republican U.S. senator, and later as a clerk for state Supreme Court Justice Ricky Polston.
Personnel note: Jennifer Tschetter joins Carlton Fields — Tschetter, a former general counsel, chief of staff and chief operating officer of the Florida Department of Health, departed Tallahassee's Hopping Green & Sams, where she'd been since 2016. Tschetter has become co-chair of Carlton Fields' 18-lawyer national medical marijuana task force, where she will "represent medical marijuana treatment centers and other industry interests as they navigate a complex regulatory landscape," the firm said. During her tenure at Health, she oversaw rule-making for the apportionment of trauma centers and presided over the beginning of the rollout of the state's medical marijuana delivery system. She will remain based in Tallahassee. Tschetter also has been appellate and rules counsel for the Department of Business and Professional Regulation. She received a bachelor's degree in political science from South Dakota State University and her law degree from the University of South Dakota School of Law.
— ALOE —
"Harry Potter back-to-school events coming to Universal" via John Gregory of Orlando Rising — What if heading back to school meant taking a ride on the Hogwarts Express? That's the idea behind Universal Orlando's "Back to Hogwarts" events planned for September. While not on the scale of the annual Celebration of Harry Potter, the promotion will offer some new experiences for Harry Potter fans. To kick it off on September 1, Universal will host a "social media fan meetup" in the Wizarding World sections of the parks, promising the opportunity to "choose your own adventure." Other fan activities will include a photo scavenger hunt throughout the month and a series of group photo opportunities. These meetups will occur every Friday throughout September at different locations throughout the parks.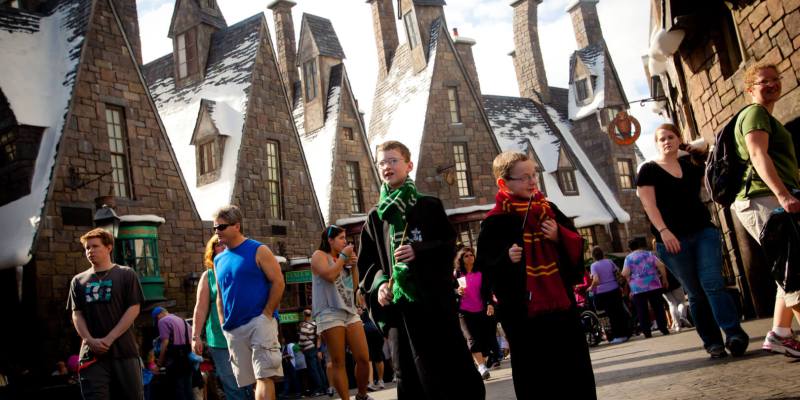 "New details on Italian steakhouse in Ballard building" via WTXL — The owners of Sage restaurant are opening an Italian steakhouse called (ill-LOOSE-oh) "Il Lusso." That's Italian for "luxury." The restaurant will offer prime, dry-aged steaks, homemade pasta and seasonal side dishes, working closely with local farms. "Il Lusso" will have outdoor seating that overlooks Park Avenue. The owners say their new restaurant won't be like Sage, but it will have a unique feel, in a new space and place.
"UCF officially listed among national champions in 2018 NCAA record book" via Iliana Limón Romero of the Orlando Sentinel — On page 115 of the NCAA guide, the Knights are listed below Alabama. They are noted as the two teams that finished No. 1 at the end of the 2017 season. UCF was the only team in the nation to post an undefeated record last season, going 13-0. The Knights finished atop the Colley-Matrix, one of many computer ranking systems recognized by the NCAA. The college sports governing body doesn't list national champions, in part, because it doesn't control the postseason format at the Football Bowl Subdivision level. Instead, the NCAA recognizes the teams that finish atop major polls.
— WELCOME TO THE WORLD —
My wife and I are filled with overwhelming joy as we welcome our daughter into the world. Addison Grace Lewis was born at 7:03PM on August 24 weighing 8.5lbs and measuring 20in long. She is perfect. Momma and baby are doing great! pic.twitter.com/2cUHWfYYxn

— McKinley Lewis (@McKinleyPLewis) August 25, 2018
Happy birthday from the weekend to Mr. Reaganista, Christian Camara, Tallahassee Democrat publisher Skip Foster, our dear friend Joy Friedman, Jon Rees, state Sen. George Gainer and former Rep. Irv Slosberg. Celebrating today is former LG, Jennifer Carroll and state Rep. Wengay "Newt" Newton.