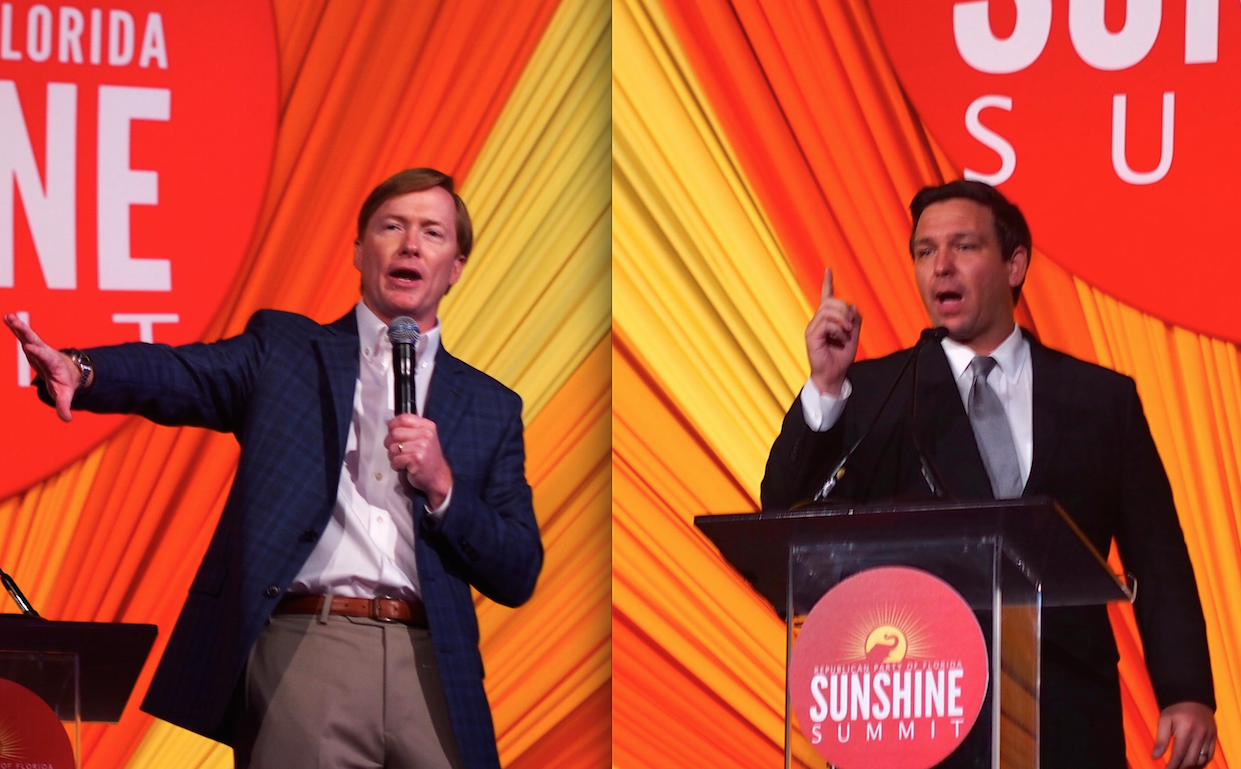 Five days out from the Republican gubernatorial primary, Ron DeSantis has a commanding lead over Adam Putnam, 56 percent to 33 percent according to a fresh survey by St. Pete Polls.
Among those Republicans who already voted, DeSantis leads by 27 points. And 38 percent of those surveyed said they already have voted, meaning the cement is beginning to set.
The poll, conducted with automated phone surveys of 2,141 registered Republican voters on Wednesday and Thursday, has a margin of error of 2.1 percent. Those who said they did not intend to vote in next Tuesday's Republican primary were dropped from the results.
The survey found DeSantis winning across the board in demographic breakdowns by age, gender, race and media market, with Putnam leading in only one area: the Tallahassee market where his position as Florida Agriculture Commission gets the most attention and has the most sway. Otherwise, Putnam is not within 10 points of DeSantis in any demographic or geographic breakout, except the Tampa market, where DeSantis leads by just four percentage points.
DeSantis, the three-term congressman from Ponte Vedra Beach who is running with President Donald Trump's endorsement, also has nearly a 20-point lead among those Republicans who said they have not yet voted but intend to vote in the primary.
Bob White drew about 3 percent in each group.
DeSantis has the strongest appeal among black and Hispanic Republicans, who are showing little interest in Putnam, though the samples of those groups were pretty small. DeSantis also is drawing powerful support among Republicans in South Florida, topping 60 percent in the Fort Myers and West Palm Beach markets and more than 70 percent in the Miami market.