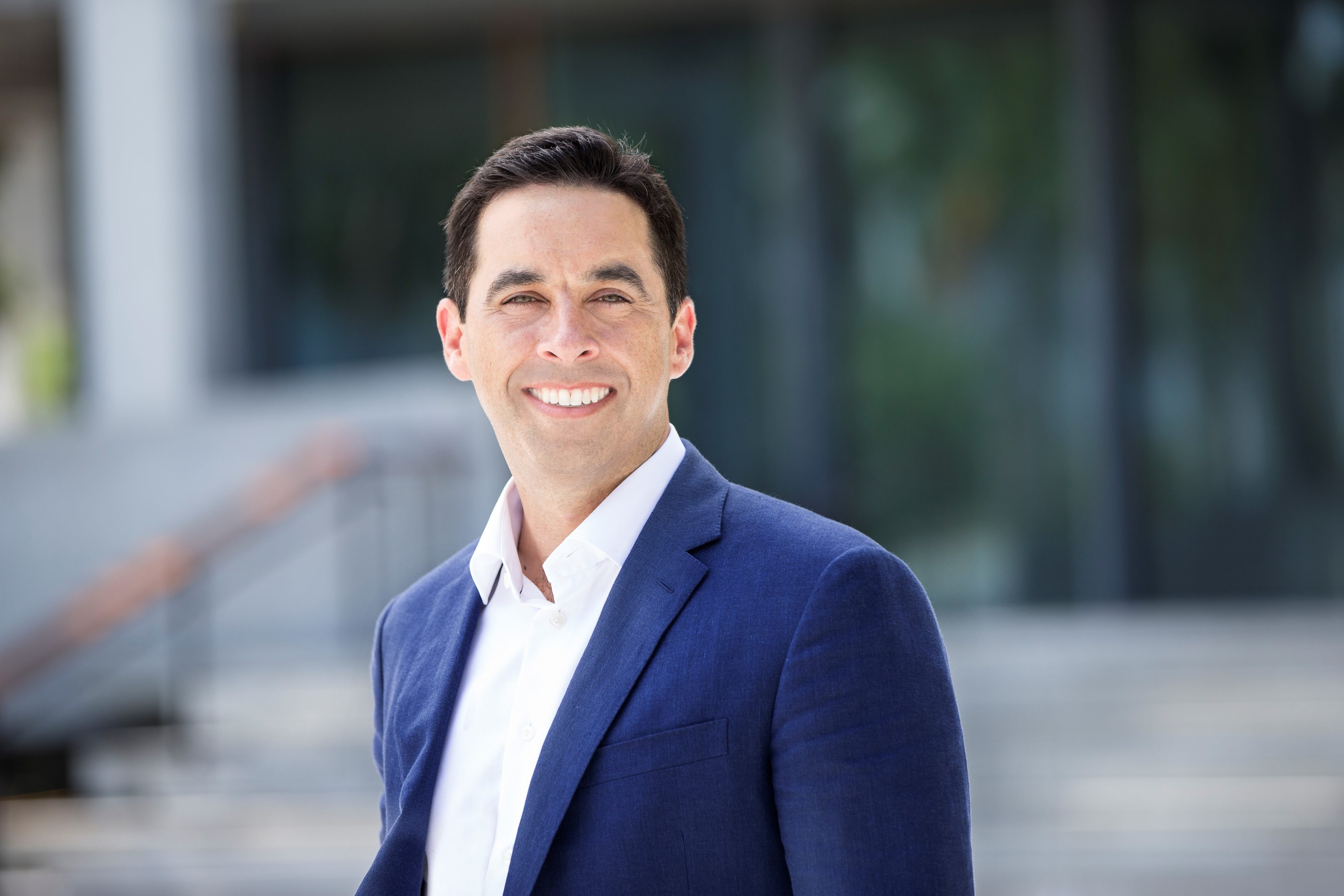 Matt Haggman, a Democratic candidate for Florida's 27th Congressional District, is taking "ground game" to a whole new level.
Haggman set out Friday to cover 27 miles inside CD 27, meeting with voters and pushing an in-person, get-out-the-vote campaign ahead of next Tuesday's primary.
"From Day One, this campaign has been a people-powered campaign and has concentrated on engaging with the entire community," Haggman said.
"That's why we've knocked on nearly 45,000 doors and why, as we head into these final days before the primary, I am traveling the district end to end, talking with voters all along the way."
The campaign says the route will go from Cutler Bay up to North Miami Beach, and will be covered by walking, biking and even Metrorail where necessary.
Haggman, a former program director at the Knight Foundation, is competing for the Democratic nomination with Miami Beach Commissioner Kristen Rosen Gonzalez, former University of Miami academic adviser Michael A. Hepburn, state Rep. David Richardson, and former University of Miami President Donna Shalala.
The tour began this morning at 7 a.m., and Haggman has been posting updates along the way on his Twitter feed. He's expected to complete the trek at around 9:30 tonight.
"I'm fortunate to be able to go around neighborhoods and get to meet people and connect in a way that candidates nowadays rarely do," Haggman said.
Haggman's tweeted 'highlights' of the tour are below.
__
Nearly nine miles into our journey, saying hello to Elizabeth at Joanna's Marketplace. Off to South Miami to knock on doors! #27inD27 pic.twitter.com/LuOFqK9XfV

— Matt Haggman (@matthaggman) August 24, 2018
Always great to see! Knocking on doors in South Miami and came upon one of our signs. Here with Griselda, one of rock star campaign fellows who just joined us for the next leg of our march through District 27! #27inD27 pic.twitter.com/A2uZABiIc8

— Matt Haggman (@matthaggman) August 24, 2018
Switching it up! We're hopping on the metro to head to the Gables! #27inD27 pic.twitter.com/wbEFX77l2f

— Matt Haggman (@matthaggman) August 24, 2018
Follow my journey! #27inD27 pic.twitter.com/AHDvb1XNRB

— Matt Haggman (@matthaggman) August 24, 2018