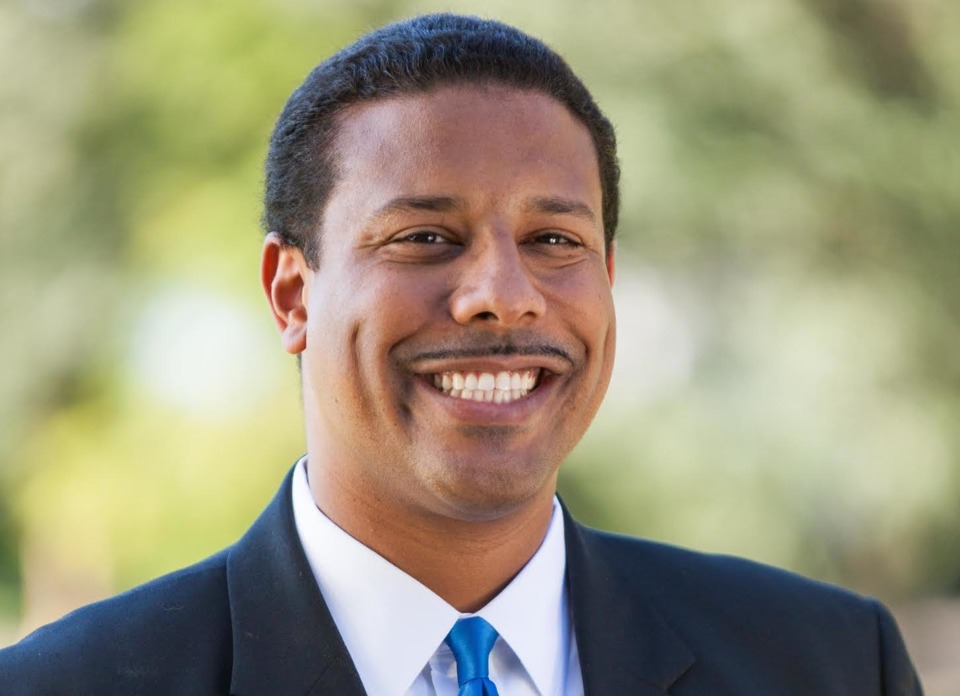 Sean Shaw captured the Democratic nomination for state Attorney General in historic fashion.
First, he sued and won in having his only same-party opponent knocked off the primary ballot, the first time that had happened.
Then, after an appellate court suspended the effect of that ruling pending review, Shaw overcame Ryan Torrens on Primary Election Day. By 8:30 p.m., the span was 73 percent to 27 percent.
Shaw's campaign quickly emailed he had again "made history" as the "first African-American nominee in Florida's history" to be the state's chief legal officer. Torrens had not publicly conceded.
"When I entered this race I noted that for too long the Florida Supreme Court has been the only institution that has stood up for the principles of our Constitution," he said in a statement.
"Tonight we took one step closer to electing a fighter for Floridians to the Attorney General's office. From going after sexual predators and domestic abusers, cracking down on scams, fraud and identity theft that threatens seniors, to standing up to the gun lobby – I will be that fighter for Floridians."
"… I know that somewhere, my father – Leander J. Shaw Jr., the first African American Chief Justice of the Supreme Court of Florida – is looking down on me, proud of the progress that this state has made," Shaw added.
Just last week, Circuit Judge Karen Gievers of Tallahassee ordered Torrens out of the race, saying he "clearly acted contrary to the law" when he qualified in June to run.
But Torrens soon appealed that decision, saying Gievers unfairly removed him on a "contribution law technicality." Now, that challenge is moot.
Shaw, a former state Insurance Consumer Advocate and current House member from Tampa, had filed the complaint that led to Torrens' getting booted.
He claimed Torrens, a Tampa consumer affairs lawyer, qualified to run only because he improperly transferred money into his campaign account. Gievers agreed, finding Torrens essentially pulled a fast one so he would have enough money to cut a check for the $7,738 qualifying fee.
The case "involves a candidate who chose to deposit an improper contribution on Monday of qualifying week, acknowledged on Tuesday … that he knew a refund would have to be provided, intentionally chose not to issue the refund, and knowingly used the illegal funds to pay the qualifying fee on Thursday," she wrote.
As it stood as of 8:30 p.m., Shaw looked likely to face Republican and former Hillsborough Circuit Judge Ashley Moody in November's general election.
Earlier this month, Shaw was asked why he sued. He answered that he was "running on a platform of being one of the most active attorney generals" in the country.
"If I don't hold my primary opponent accountable, what does it mean when I tell people I am going to hold the Legislature accountable? Or when I'm going to go after anyone doing wrong in this state?" he said. "This is what being a proactive attorney general looks like."
In a statement, Florida Democratic Chair Terrie Rizzo said Shaw "will be a tireless advocate for Florida families. He will stand up for Floridians with pre-existing conditions, take on the gun lobby, and take meaningful action in the opioid crisis by holding manufacturers and drug traffickers accountable."
Shaw, she added, "offers a stark contrast to Ashley Moody who will continue Pam Bondi's cruel legacy of fighting civil rights, medical marijuana, and leading the fight to take away healthcare for nearly 7-million Floridians with pre-existing conditions. Floridians can't afford another 8 years of Pam Bondi – and that is what they will get with Ashley Moody."
The Republican Attorneys General Association similarly drew battle lines.
"Where to start? Sean Shaw is a radical and dangerous liberal who has openly admitted he would use the power of the office to go after people," said RAGA Communications Director Zack Roday in an email.
"This is reckless and irresponsible; the attorney general must fairly enforce Florida law, regardless of personal political beliefs. How extreme is Sean Shaw? He sides with cop killers and wants to give convicted felons the right to vote. The rule of law simply does not matter to Sean Shaw."