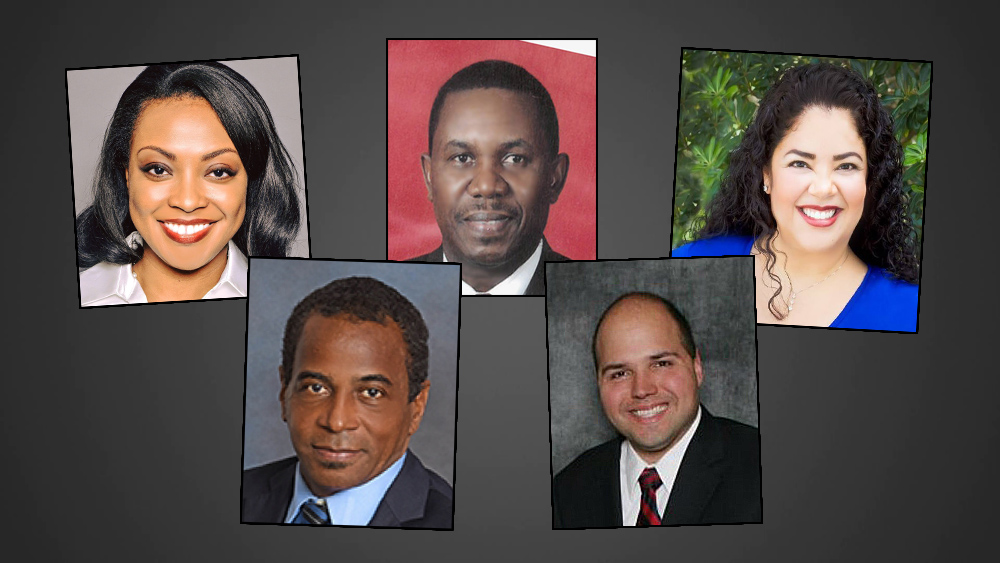 A pair of new faces will likely be headed to Tallahassee after Cindy Polo and Dotie Joseph emerged victorious from their respective Democratic primary races Tuesday night.
Polo finished well ahead of Rick Tapia in House District 103. Polo pulled in 65 percent of the vote to Tapia's 35 percent.
Polo, the daughter of immigrants from Colombia, is a former employee of both the Miami Heat and Miami-Dade Expressway Authority. She says she was compelled to enter the race after the mass shooting at Parkland that left 17 people dead. She also earned the endorsement of U.S. Sen. Bernie Sanders of Vermont.
Tapia is a professor at Miami-Dade College who was able to nab several union endorsements despite his late entry into the race.
HD 103 extends into Miramar in Broward County and also covers parts of Miami Lakes and Doral in Miami-Dade County. Polo will be favored against Republican Frank Mingo in November.
Over in HD 108, Joseph earned 49 percent of the vote to incumbent state Rep. Roy Hardemon's 36 percent. Joseph Beauvil ended the night in third with 15 percent of the vote.
Hardemon was primaried by two opponents seeking to cast him out of the legislature. Hardemon has a lengthy criminal history and says he felt "betrayed" and "lynched from" the Democratic Party over those primary challenges. He also accused the party of being racist against black people, according the the Miami Herald.
Joseph managed to outraise the incumbent by a more than 2-to-1 margin. After graduating Yale, she worked as a former Deputy City Attorney for North Miami Beach before deciding to challenge Hardemon.
In a statement on her victory, Joseph thanked Ruth's List, which backed her campaign to oust Hardemon.
"I am humbled by the support shown to me by our community, and I'm grateful for the support I received from Ruth's List," Joseph said.

"After nearly a decade of recruiting and training candidates, we are reaping the rewards," added Pamela Goodman, President and CEO of Ruth's List Florida.
"Floridians are ready for change and tonight is proof that women candidates and women voters are leading the charge."
Beauvil lagged behind the other two candidates in fundraising. He founded an immigration services company and has also worked in Haiti's Refugee Migration Affairs unit prior to running in this race.
Joseph will be the favorite against Libertarian Party candidate Riquet Caballero in the general election on Nov. 6. HD 108 covers portions of Miami-Dade County including El Portal and Liberty City.