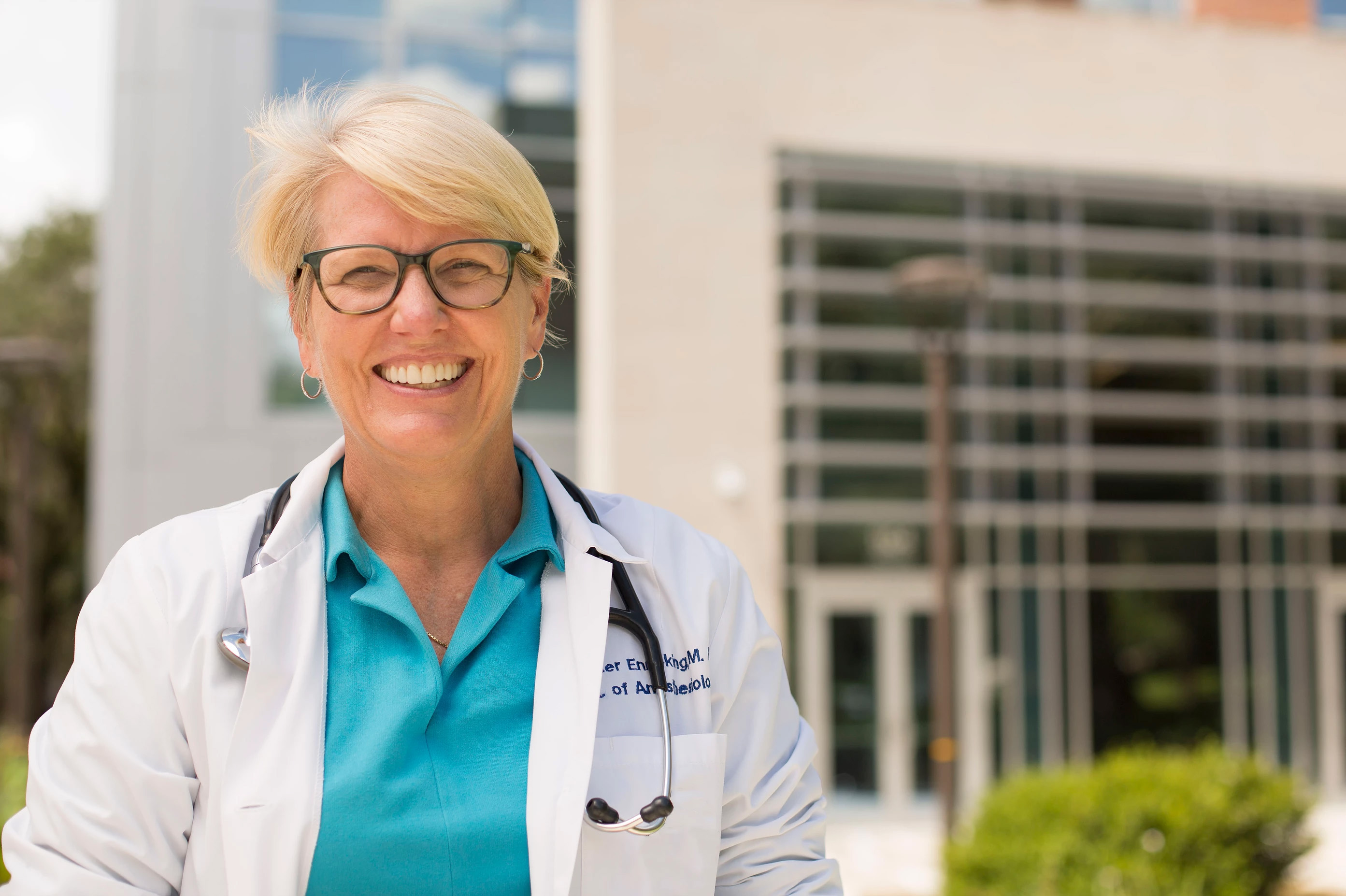 The Democratic primary battle between Kayser Enneking and Olysha Magruder in Alachua County-based Senate District 8 went from a snooze fest to a thriller in the blink of an eye.
When all was said and done, Enneking walked away with an 18-point victory.
"I am thrilled and humbled by the support I have received from voters across the district and am grateful for the assistance I received from Ruth's List," she said. "It is clear that Floridians are ready for change after 2o years of Republican rule and I am eager to continue building our campaign for a positive outcome in November."
The primary, however, was more costly than anticipated and there are lingering questions about how damaging this race was to the party's chances for a flip in the fall.
Magruder entered the race in June 2017 and was running an earnest though largely ho-hum campaign, raising a few bucks here and there as she and her grassroots supporters reached out from their downtown Gainesville nexus spreading a Bernie Sanders-inspired progressive message.
Enneking entered the race a few months later after being recruited by Florida Democrats seeking a strong, credible contender to face off against incumbent Republican Sen. Keith Perry, who was elected by a comfortable 5 points in 2016 as Donald Trump scraped a victory by two tenths of a point.
Not long after entering, Enneking proved her campaign had legs.
Two months in, she had cracked the six-figure mark in fundraising and by the eve of the primary election one year later she had raised more than $525,000 between her campaign and political committee, Florida Knows Excellence.
Magruder, meanwhile, chugged along with dink-and-dunk reports that, no matter her sincerity, wouldn't be enough to run an effective state House campaign, let alone a state Senate campaign for a district spanning all of Alachua and Putnam counties as well as half of Marion.
By closing time ahead of the primary, she had raised just $38,000. In recent memory, only Sen. Linda Stewart's 2016 primary campaign proved successful with a similar budget and facing similar odds.
But Magruder is not Stewart just as the solidly purple SD 8 isn't the solidly blue SD 13.
All signs were pointing toward much bigger blowout in the primary. Then the "dark money" campaign happened.
Between mid-August and the last few days ahead of the primary, at least eight direct mailers touting Magruder as a progressive rock star and bashing Enneking as an establishment puppet went out to SD 8 voters. There was also a nearly $25,000 TV buy and several text message blasts imploring recipients to vote for Magruder.
Eyebrows were raised almost immediately, with Enneking (it turns out rightly) predicting it was a Republican ploy and calling on Magruder to denounce the ads.
Magruder's scrappy campaign put off addressing the issue for days, however, and when her response went out even she knew she had not gone far enough — she reportedly texted longtime supporters and advisers at 3 a.m. saying they wouldn't be happy with her choice of words.
Almost nobody was.
Magruder said she was "shocked and saddened" that people would call on her to denounce the "truthful ads." She even said the nonprofit that claimed credit for the ads was "a prominent civil rights organization."
In reality, Liberation Ocala African American Council is a shady group headed up by Whitfield Jenkins, who has a long rap sheet. His past crimes include reportedly swiping more than $10,000 from a different nonprofit group he used to run and gambling it away.
In an interview with Florida Politics, Jenkins even claimed that paperwork that would have allowed his group to make the campaign expenditures legally had been filed on Aug. 7 but the approval had been held up.
When it turned out that Magruder had filed for a PAC that same day, exposing possible collusion between her and Jenkins, she refused to answer questions about her contact with him.
When the "dark money" was sourced to former Republican political operatives, she issued a conditional statement saying she denounced the ads and wanted an apology "if it is true."
What is true: SD 8 is key to Florida Democrats hopes of flipping the state Senate in 2018, and with the unexpected withdrawal of one of the party's recruited candidates in another competitive district, there's no more room for error.
It's also true that there is a gulf between the Democratic Party's progressive and centrist wings, even if in 2018 it's masked by enthusiasm and determination to break the Republican Party's stranglehold on the state and federal governments.
Republicans recognized that divide, placed a wedge squarely between two Democratic women and provided the angrier of the two with a sledgehammer.
She swung it.
Whether the divide between the two camps can be mended in the coming weeks leading up to Election Day remains to be seen, and Magruder's role in that effort could determine if her once-promising political future is merely bruised or completely broken.
Meanwhile, Perry's campaign is well outfitted with more than $500,000 in the bank and the promise of loads of support from Senate Republicans, who are more than prepared for a proper defense. If that's not enough, former Gainesville City Commissioner Charles Goston is running as an unaffiliated candidate, and would love nothing more than to play spoiler.