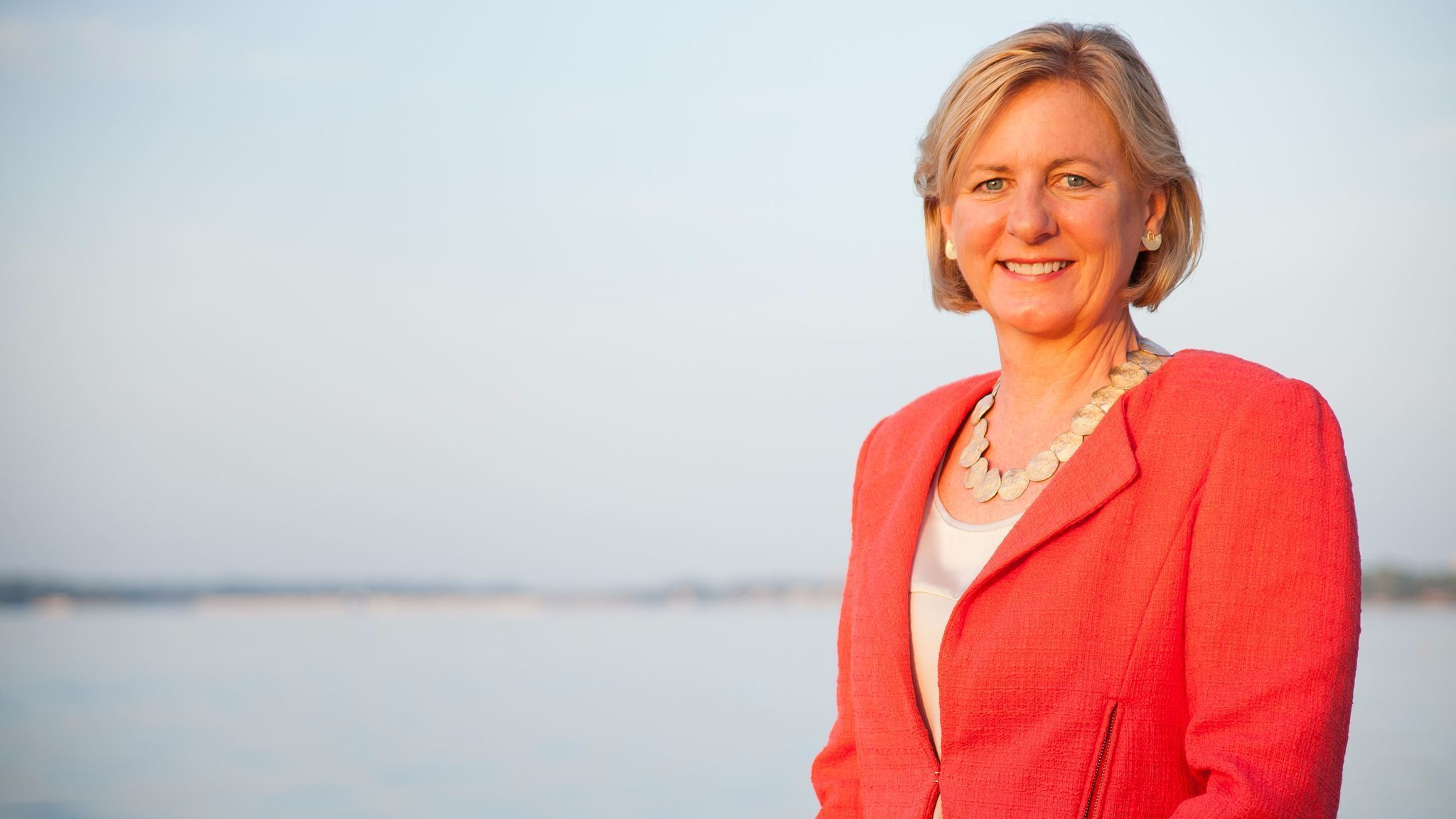 Results are coming in from Florida's 6th Congressional District, and the general election to succeed Rep. Ron DeSantis will be a battle between Democratic candidate Ambassador Nancy Soderberg and Republican nominee Mike Waltz, a former Green Beret, White House senior staffer, and current military contractor and Fox News commentator.
In the Democratic primary, Soderberg downed Ormond Beach radiologist Stephen Sevigny and John Upchurch, with 56 percent of the vote, 33 points above runner-up Upchurch.
On the GOP side, Waltz looked to be downing Ponte Vedra businessman John Ward and former state Rep. Fred Costello of Ormond Beach. Waltz had 43 percent of the vote, 10 points above Ward in second.
These results, which saw the two win in every county in the district, sets up a clash of two candidates with national profiles.
"I want to thank the thousands of Floridians who came out to support our campaign," said Soderberg. "I am incredibly humbled by the folks from all around this community who have come together to fight to make tonight a reality. I also want to thank John and Steve for a hard-fought campaign."
"This all started as an idea 14 months ago – an idea that our community deserved better; an idea that our community deserved a fighter; an idea that our community deserved a new leadership. Over the last 14 months, we have seen this idea become a movement. And tonight, our movement has taken the next step in becoming a reality," Soderberg added.
"We have taken the next step towards making healthcare a right and not a privilege. We have taken the next step towards protecting Social Security and Medicare. We have taken the next step towards creating jobs you can raise a family on. And we have taken the next step in moving our community forward. It's been an amazing 14 months and now let's win this thing in November!"
Soderberg, a former member of the Clinton administration, enjoyed support from Democratic Party players from across the country against her local opponents.
Former Vice President Joe Biden was the biggest name, but was not the only big-name backer. U.S. Reps. Charlie Crist, Val Demings, Ted Deutch, Lois Frankel and Darren Soto rolled out a collective endorsement at the beginning of August. Additionally, groups like AFSCME and Emily's List are on board, as is "Red to Blue," a group that seeks to flip Republican seats.
EMILY's List weighed in on her victory, "EMILY's List is thrilled to congratulate Nancy Soderberg on her victory tonight. Nancy is running for Congress to stand up for the 6th Congressional District's working families, including to protect access to affordable health care.
"As a diabetic, Nancy understands the battles that many Americans face when navigating our current health care system. She has previously served under Presidents Obama and Clinton in foreign policy and national security roles, and deeply values public service. In Congress, Nancy will be a champion Floridians can count on to stand up to the dangerous GOP agenda. Nancy's credentials are unmatched and there is no better candidate to flip this critical seat. EMILY's List looks forward to helping her win this race," the group added.
Waltz, whose political operation is run by Jacksonville operative Tim Baker, was somewhat lighter on national endorsements, though he enjoys the backing of Baker clients Lenny Curry and U.S. Rep. John Rutherford.
Neither Soderberg nor Waltz has run for Congress before.
Soderberg has demonstrated an ability to fundraise that may help flip what the Cook Political Report deems a likely Republican seat. She raised close to $2 million ahead of the primary. Waltz, who has self-financed, had over $1 million raised even weeks before the primary election.
Fundraising is necessary to succeed in this Daytona-centered district, which is on the edges of the Jacksonville media market to the north and the Orlando market to the west.
CD 6 covers parts of St. Johns, Putnam, Flagler and Volusia counties along Florida's Atlantic coast.
The 2016 race between DeSantis and Democrat Bill McCullough was not competitive, with DeSantis winning by 17 percentage points.
Given Soderberg's national profile and relationships, coupled with the seat being open, this year's results could be more interesting.