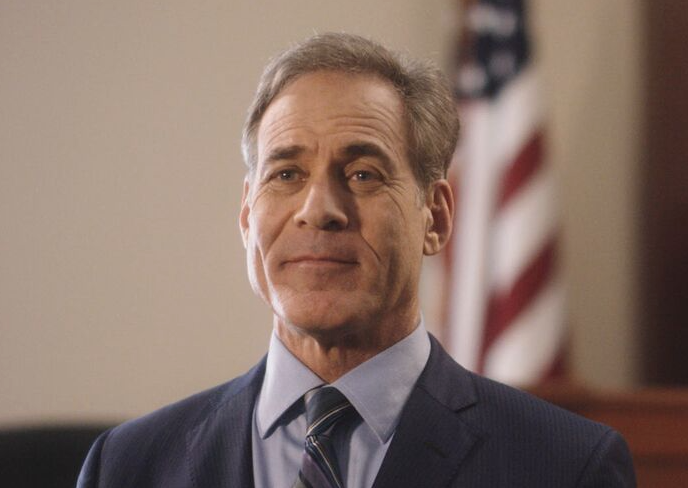 David Shapiro looks to be cruising to the Democratic nomination in Florida's 16th Congressional District. With all votes reported in all three counties in the district, the Sarasota lawyer led primary opponent Jan Schneider with 55 percent of the vote .
That included 50 percent in Hillsborough County and 51 percent in Manatee County, but a more significant 61 percent of the vote in Sarasota County.
But even before the primary vote occurred, the newly minted nominee already focused most of his energy toward sinking incumbent U.S. Rep. (and recent yacht owner) Vern Buchanan in November. And he says he feels confident the party will rally for that fight.
"We are all going to come together," he said. "We had a nice, civil primary, but the Democrats I've talked to are ready, riled up and enthusiastic."
The Buchanan camp, though, wasn't impressed by Shapiro's margin of victory in the Democratic primary, where Shapiro barely defeated an underfunded opponent in two of three counties.
"Shocking," said Max Goodman, Buchanan's campaign manager. "Shapiro outspends his opponent 10 to 1, picks up every endorsement, has the entire Washington establishment's backing, and can't even eclipse 60 percent. Ouch."
Shapiro, the choice candidate for the Democratic Congressional Campaign Committee, raised more than $1.3 million in contributions for his campaign and held about $440,000 in cash on hand through Aug. 8.
In contrast, Schneider raised only about $73,000. She trailed in media attention and finances throughout the campaign, despite having run for Congress in the Sarasota area before in 2004, 2006, 2008 and 2016.
Buchanan's campaign manager, Max Goodman, didn't let the massive spending gap between the two Democrats go unnoticed.
"Shocking. Shapiro outspends his opponent 10 to 1, picks up every endorsement, has the entire Washington establishment's backing, and can't even eclipse 60%," he said. "Is this a joke?"
And that official tally doesn't count outside money, including a sizable amount spent by the Floridians for a Fair Shake PAC, which has already spent hundreds of thousands of dollars attacking Buchanan.
Since that committee started colorfully publicizing the fact Buchanan bought an Ocean Alexander yacht the same day he voted for a major tax cut package (as first reported by Florida Politics), political forecasters like Cook Political Report and Larry Sabato's Crystal Ball have moved Florida's 16th from "Likely Republican" to "Leans Republican."
While the group denies any coordination with Shapiro, Buchanan's campaign has accused Shapiro of promoting their messaging and potentially coordinating with the "dark money" PAC.
But Buchanan still seems the favorite looking toward November.
With more than $2.1 million in cash on hand as of Aug. 8 (not to mention a sizable personal fortune to tap if necessary; Newsweek pegs him as the eighth wealthiest member of Congress) he's likely to keep the money lead through November.
And polling so far shows him with a comfortable lead; a St. Pete Polls survey in late July found Buchanan leading Shapiro by 10 points.
Buchanan was first elected in 2006 by a scant 369-vote margin but has won by increasingly larger margins in each election since. In 2016, when Schneider won the Democratic Party nomination, Buchanan won by 20 percentage point.