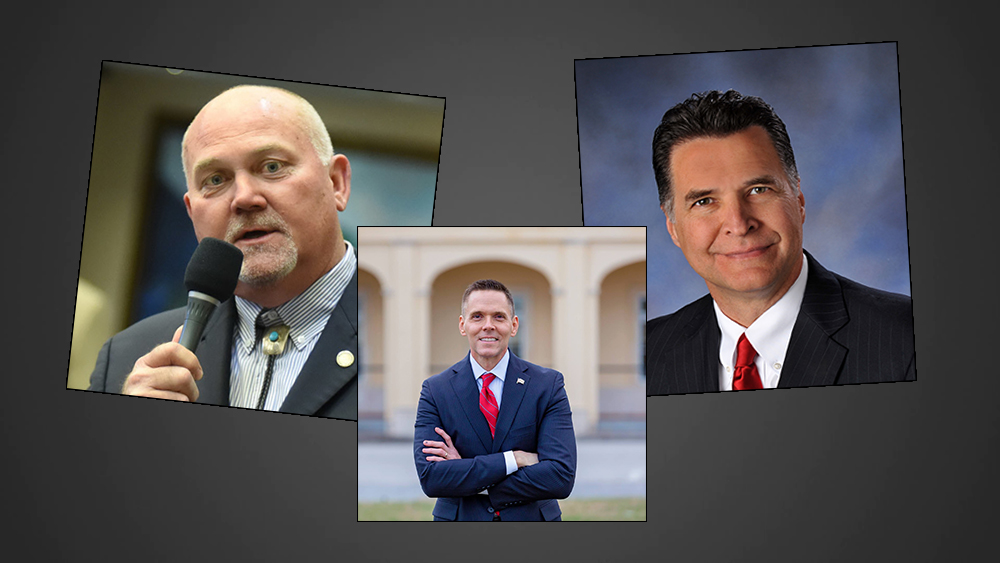 Republican Ross Spano overcame the charge of dirty politics and a late snub by Polk County Sheriff Grady Judd to win his party's nomination primary Tuesday night in CD 15.
Spano, a two-term member of the Florida House, defeated former state Rep. Neil Combee 44 to 34 percent. He will now face Democrat Kristen Carlson in the general election.
"I want to thank the voters in CD 15 for making me their Republican Nominee," Spano said after his win. "I'm proud of the campaign we ran and I look forward to continuing with momentum into November as I meet with more supporters and discuss more ways to improve the quality of life for the residents of District 15."
CD 15 covers parts of eastern Hillsborough, Polk, and Lake counties. It had been represented by Lakeland Republican Dennis Ross, who announced earlier this year he would not seek re-election.
The Republican race turned ugly in the final stages when Combee charged Spano with attempting to buy votes in possible violation of federal election laws.
At issue was a late tactic by the Spano camp to offer 5-cent rebates for each gallon of gas drivers purchased at Lakeland gas station, designed, they said, to show the impact of a gas tax increase Combee voted for during his time as a Polk County Commissioner.
Combee issued a statement blasting Spano's "blatantly illegal attempt to bribe voters" and added that the gambit "does our party a disservice and reminds people more of Venezuela than Valrico."
The Spano campaign shot back that there was nothing underhanded about it. They implied they were considering filing a defamation lawsuit over the charge.
The total amount given out one nickel at a time was $145; the largest amount to a single motorist was $1.65, or 33 nickels.
Spano also overcame charges by Judd, the popular and outspoken Polk Sheriff, that he wrongly suggested he had Judd's endorsement in the final week of the campaign.
"He used my picture and a quote from a press conference, then mailed it to thousands of people, giving the false impression I'm supporting him," Judd said. "I'm not supporting Ross Spano."
Judd said he wasn't supporting any candidate in the primary.
Other Republicans vying for the seat included Sean Harper, Danny Kushmer, and Ed Shoemaker,
State Sen. Tom Lee had considered joining the fray but decided to stay in the Senate.