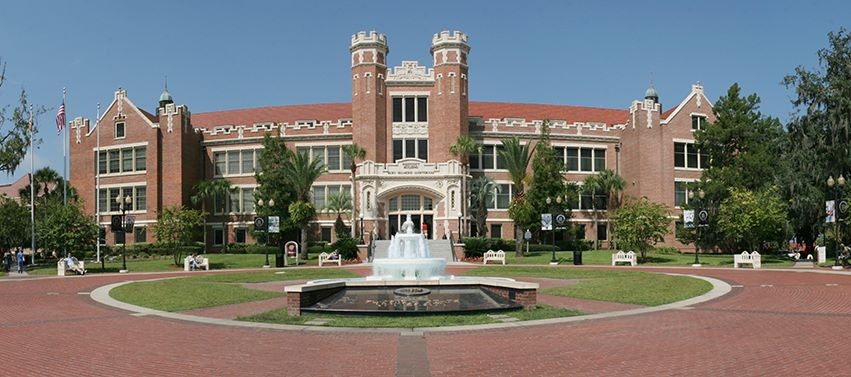 A gun-rights group is again suing over Florida State University's guns-on-campus policy.
Florida Carry sued the state university last week over its student conduct code, which was "amended" last June. It now wrongfully prohibits "the open possession of long guns, i.e. rifles and shotguns, in a vehicle unless they (are) concealed," according to the complaint.
The organization sued in Leon County, naming the university and its president – John Thrasher, a Republican former legislator – as defendants. FSU spokesman Dennis Schnittker said the university "doesn't comment on pending litigation."
Jacksonville attorney Eric Friday, general counsel to Florida Carry, said that "despite being well aware of what the … law says, FSU and President Thrasher continue to break the law by regulating guns and ammunition."
Florida Carry had sued the school in 2015 because of incorrect firearm information published in a football "game day guide." The guide inaccurately said football fans could not stow guns in cars when attending games.
This May, an appeals court partly sided with the university but sent back to Circuit Judge Charles Dodson issues dealing with the student conduct code, including a university ban on students carrying stun guns. That case, which is still being litigated, spawned the latest lawsuit, Friday said.
Last week's lawsuit refers to a 2013 appellate ruling that says the University of North Florida could not prevent students from keeping guns in vehicles.
Friday's complaint says that nothing in state law "prohibits the lawful possession of legal firearms, other than handguns, anywhere in a private conveyance."
"Additionally, (state law) does not require that such a firearm be concealed, securely encased, or not otherwise accessible for immediate use," it says, adding the university is also impermissibly trying to ban on-campus possession of ammunition.
The complaint says Florida Carry has members who attend FSU, traveling to the campus in their "private vehicle." They now "fear arrest, prosecution and academic sanctions."
The group seeks a court order overturning the code of conduct language in question, a "statutory fine" and other relief, including attorney fees.
The case has been assigned to Circuit Judge Karen Gievers, court dockets show.
__
Background provided by The News Service of Florida, republished with permission.