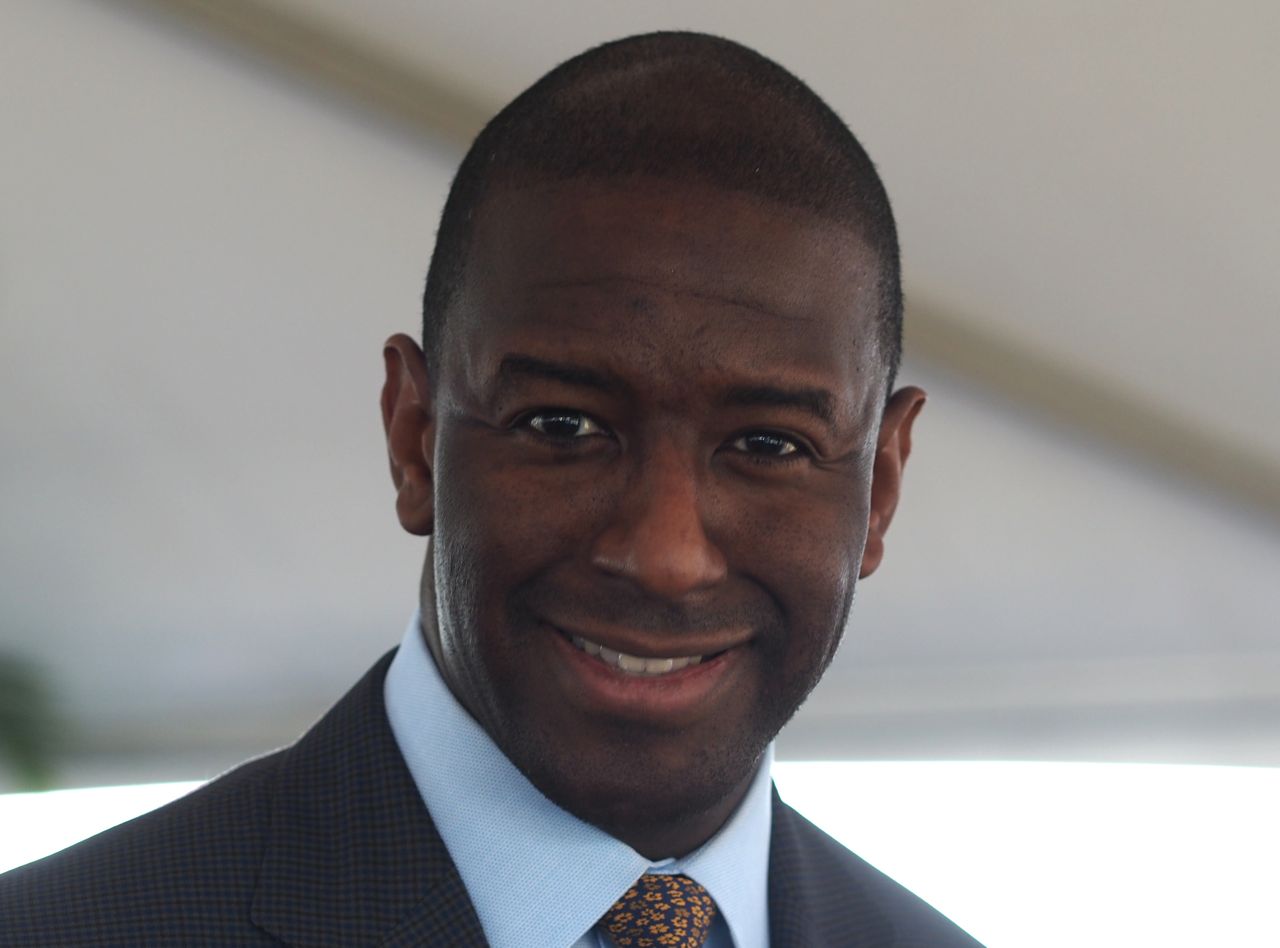 Equality Florida Action PAC, the political arm of the state's leading LGBTQ rights organization, announced Friday that it's backing Democratic gubernatorial nominee Andrew Gillum over his Republican opponent, U.S. Rep. Ron DeSantis.
"Andrew Gillum has been a consistent champion for LGBTQ equality, and Floridians will see the stark contrast between his record on equality and his opponent who has embraced the anti-LGBTQ rhetoric and policies of the Trump-Pence administration," Equality Florida Action PAC chair Stratton Pollitzer said.
"DeSantis is out of touch with the values of everyday Floridians, 70 percent of whom support nondiscrimination protections for the LGBTQ community. Mayor Gillum has committed to advancing Florida as a leader for LGBTQ equality in the South, making the state a welcome place for everyone to live, work, and visit," Pollitzer said.
The EQFL nod comes after the group awarded Gillum its highest honor, the "Voice for Equality Award," in 2017.
But the endorsement isn't all Gillum can expect from the group — they plan to pitch in with a fundraising tour and a "massive campaign" to spread the word to 500,000 Florida voters who see LGBTQ rights as a major factor in whether they'll cast a ballot on Election Day.
EQFL said that means Gillum, who defied all polling by winning the five-way primary Tuesday, will be the beneficiary of digital media buys, phone banking and field outreach.
"Andrew Gillum is the equality champion who can energize voters and win the Governor's Mansion," Pollitzer concluded.
Equality Florida is the second major statewide group to endorse Gillum, currently the mayor of Tallahassee, since he won the nomination.
On Thursday, he earned the support of AFSCME, a labor union that represents more than 1.6 million working and retired public employees.
A full list of candidates backed by Equality Florida Action PAC is available on the group's website.
According to the first post-primary poll of the general election matchup, Gillum leads DeSantis 48-43 percent with only 9 percent of voters unsure of who they would vote for. The poll also found Gillum with a plus-27 favorability rating while DeSantis, who has the backing of President Donald Trump, was underwater.
Election Day is Nov. 6