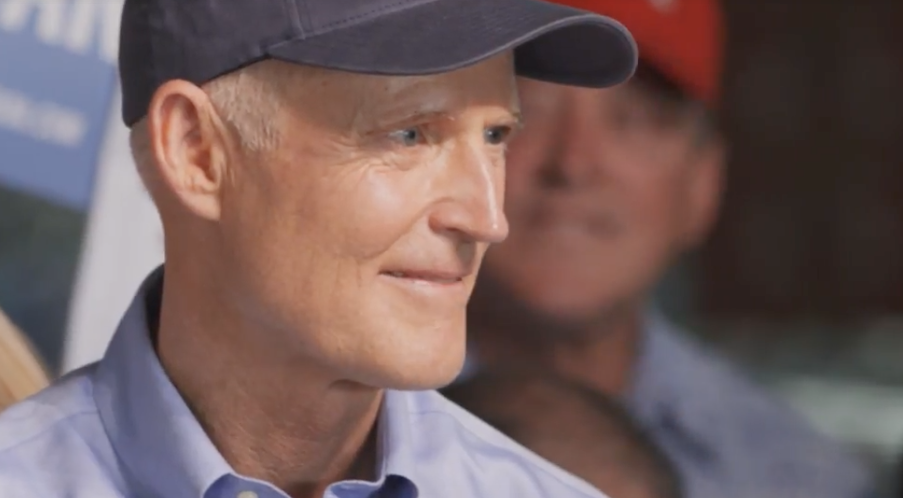 Gov. Rick Scott announced on Friday an additional $3 million in grant funding for communities impacted by red tide.
Over the past few months, Scott and the Department of Environmental Protection have rolled out algae-targeting grants in $3 million batches. The grand total to date: $9 million. That sum includes the $3 million announced in July to target blue-green algae outbreaks, along with $3 million announced last week for Gulf coast counties to battle red tide, a near-annual toxic species that has garnered national attention this season.
"We are using every resource available to support our communities impacted by red tide," Scott said. "This $9 million in grant funding that DEP is providing to Southwest Florida counties will help get businesses and families back to work as they continue to recover from this year's red tide."
The money behind the red tide grants was unlocked after Scott declared a state of emergency over the issue earlier this month. The order enlists state assistance for Collier, Lee, Charlotte, Sarasota, Manatee, Hillsborough and Pinellas counties.
The breakdown of money in each county so far, according to Scott's office: $750,000 for Manatee County; more than $190,000 for Collier; $1.1 million for Sarasota; $3.17 million for Lee; and $700,000 for Martin.
Amid worry that this year's algae outbreaks — both blue-green and red tide — could affect small businesses, Scott also approved an emergency loan program overseen by the Department of Economic Opportunity. Enterprises in areas plagued by blue-green algae have until Sept. 7 to apply for the loans. Those affected by red tide have until Oct. 12.