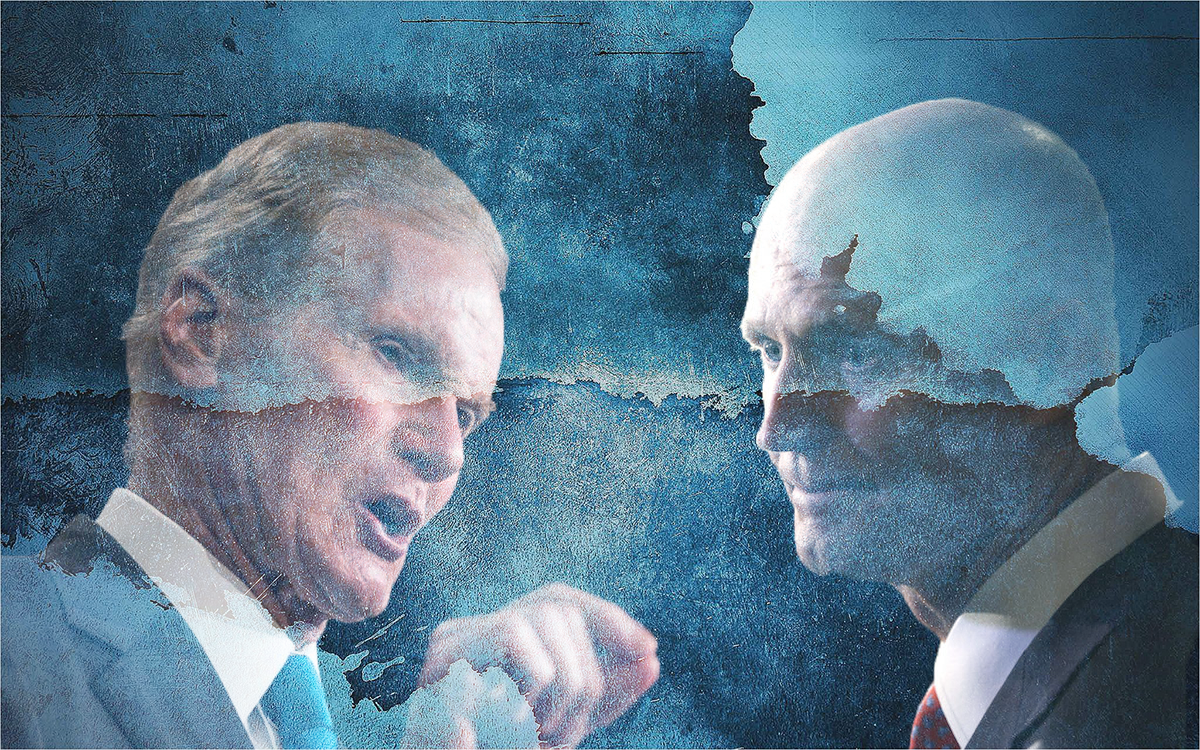 New polling verifies Florida's U.S. Senate fight as one of the tightest in the nation, with Democratic incumbent Bill Nelson and Republican Rick Scott virtually tied.
But even in a politically divided state, a substantial majority still favors legal medical marijuana use.
A survey by St. Pete Polls commissioned for Florida Politics finds both candidates at about 47 percent; in fact, it shows Nelson with just a tenth of a percentage point edge — well within the 2.3 percent margin of error.
And there's little space for either side to grow, with just 5 percent of voters surveyed still undecided.
Nelson, a three-term U.S. Senator, faces the toughest fight since his 2000 election to the Senate in a challenge from two-term Gov. Scott, who so far has spent almost $28 million campaigning, while the incumbent spent a little more than $6 million.

But there is one issue where voters feel more aligned: The legal use of marijuana for medical purposes.
And that could spell problems down the road for Scott.
Florida Politics this week launches a collaboration with the medical marijuana advocacy group Empowering Wellness and will roll out a week's worth of exclusive polling, data and analysis. That includes asking the same voters surveyed in the Senate race their thoughts on medicinal cannabis.
St. Pete Polls found 74 percent of likely voters in the survey favor allowing the use of medical marijuana if approved by a doctor, with 20 percent in disagreement and another 5 percent unsure
Additionally, 66 percent believe patients should be allowed to smoke the product, with 24 percent opposed to the practice and 11 percent unsure.
As for Scott, 45 percent of the voters in the poll disapprove of the way the governor has handled the implementation of Florida's medical marijuana law, while just 30 percent approve. Another 26 percent were unsure.
And when pollsters informed those surveyed that Scott had opposed medical marijuana and his administration delayed its implementation significantly, the results got worse, with 49 percent of voters saying they were less likely to support his Senate run.
Another 37 percent said the news made them more likely to vote for Scott while another 15 percent said they were uncertain how they felt.
Some 71 percent of Florida voters approved a constitutional amendment allowing medical cannabis in 2016.