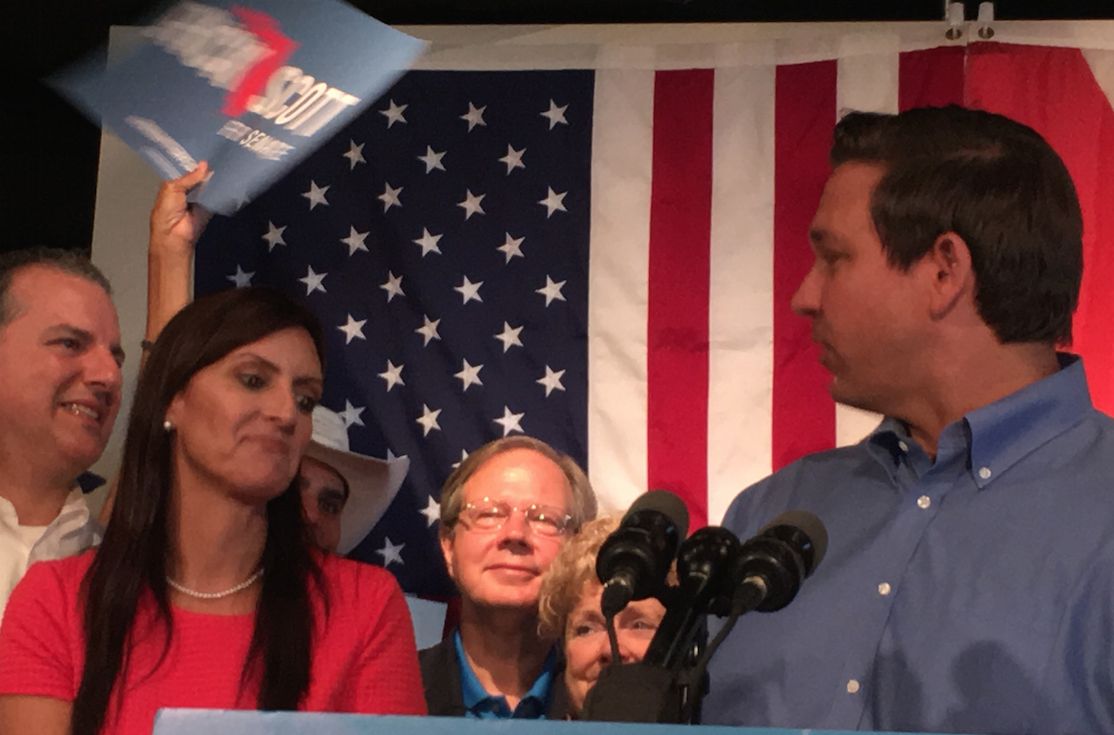 A running mate whose anti-Donald Trump comments surfaced after she was chosen by President Trump's strong choice for Governor of Florida?
"That's a non-issue," U.S. Rep. Ron DeSantis said of state Rep. Jeanette Nuñez Thursday.
DeSantis, who rode Trump's endorsement from 10 points down in most polls to an easy Republican gubernatorial primary victory over Agriculture Commissioner Adam Putnam, introduced Nuñez of Miami to run for lieutenant governor on his ticket. And then he dismissed any notion that she at least once was a fervent member of the #NeverTrump wing of the Republican Party.
In at least one 2016 tweet, Nuñez called Trump a con man and accused him of supporting the Ku Klux Klan.
Water over the bridge of past elections, and that's what you say in primaries when you like the other guy, Nuñez and DeSantis said on Thursday.
"We're talking about moving Florida forward. Elections are elections. It is what it is. It's no secret that I was a strong Marco Rubio supporter, but that election is done and I'm looking forward to this election," she said, referring to Florida's junior U.S. Senator.
"To support Marco Rubio, a favorite son, a Cuban-American, a historic run, to me, if I was in her shoes, I probably would have been supporting Marco as well. So that's a non-issue," DeSantis said.
Of course, DeSantis had cut no slack for Putnam after he also had said negative things about Trump during the 2016 election cycle. Putnam also supported a favorite-son candidate from Florida in the 2016 Republican presidential primary, former Gov. Jeb Bush. Putnam tried hard to walk it back during the primary campaign, while DeSantis ripped him repeatedly for his anti-Trump remarks in 2016.
That's different, DeSantis insisted Thursday.
"He was running saying, like, he was basically Trump's guy. And I just thought it was more insincere," he said. "Jeanette is standing by what she said. She's just saying it's a different contest."