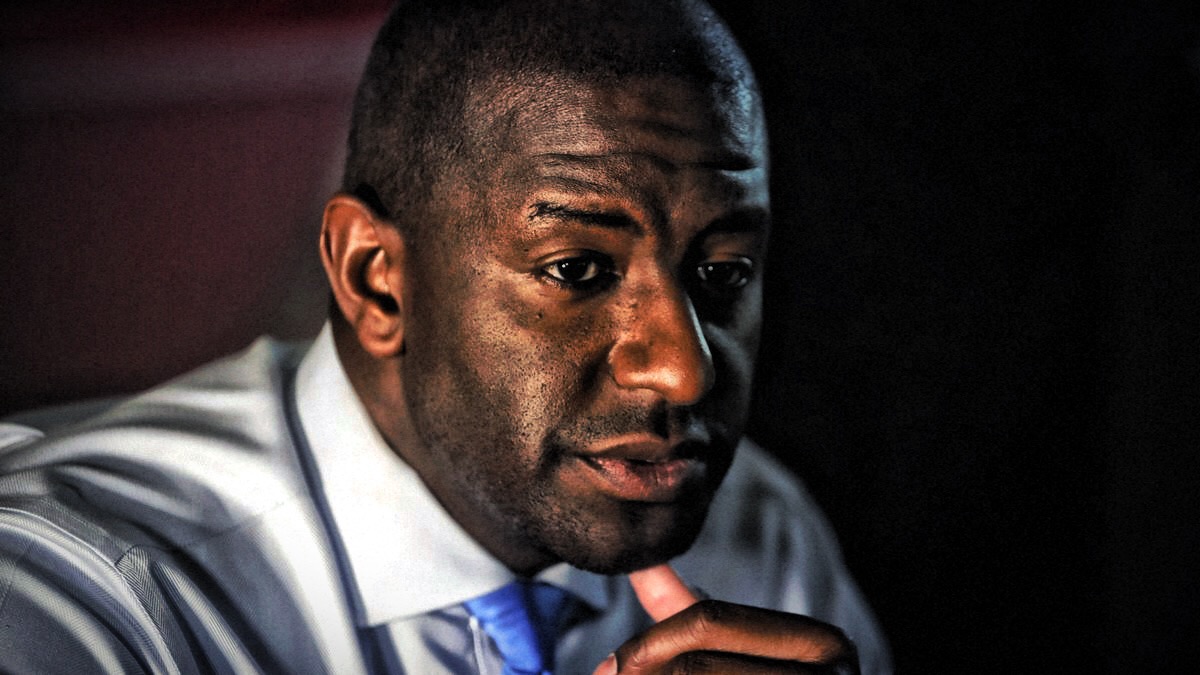 A Thursday email sent out by the Republican Governors Association slammed Democratic gubernatorial nominee Andrew Gillum as "too radical for Florida" based on comments he made regarding recent violence in the ongoing Israeli-Palestinian Conflict.
"In a recent podcast interview, Gillum 'condemn[ed]' Israel for 'murder' for acting in self-defense against Hamas terrorist operatives attempting to 'breach into Israel's borders,' while throwing 'rocks and Molotov cocktails,'" the RGA email said. "According to a senior Hamas official, the overwhelming majority of Palestinians killed were members of the terrorist group Hamas."
The comments were related to a May protest that saw Israeli troops fire on about 35,000 Palestinians protesting the relocation of the U.S. Embassy from Tel Aviv to Jerusalem, killing 60. U.S. Ambassador to the United Nations Nikki Haley lauded Israel's "restraint" in responding to the protesters, though a number of world leaders expressed concern or outright condemned the Israeli government's actions.
The RGA email also Orlando area businessman Chris King, who Gillum named as his running mate Thursday morning, over past comments he made that some have deemed to be anti-Semitic.
Those accusations of anti-Semitism relate to a quote attributed to King after he lost a contentious 1998 election to be Harvard's Undergraduate Student Council president. The campus newspaper, the Harvard Crimson, had editorialized against King's candidacy in part because he was well-known as an evangelical Christian.
"I was nailed to the cross," King said at the time. "And most of the editorial staff that was so hard on me, the vast majority were Jewish."
King told Florida Politics in June that he does not specifically recall making that statement but did not dispute it. He apologized for it and disavowed any anti-Semitic overtones as not of his beliefs.
"This quote from when I was 20 years old is completely at odds with my beliefs. It was a hurtful and stupid comment and I apologize," King said in June.
Additionally, the reporter who quoted King in the 1998 story, Jonathan Tilove, told Florida Politics he did not interpret the statement as anti-Semitic. Tilove, now a political reporter for the Austin American-Statesman, is Jewish.
Still, the RGA said those statements by Gillum and King make the duo "too radical for Florida."
"Gillum's condemnation of Israel and King's past comments prove their campaign is one of the most radical in the nation and raises serious questions about the direction of their campaign," the RGA email concluded.
Gillum and King are facing off against Republican nominee Ron DeSantis, who on Thursday named Miami state Rep. Jeanette Nuñez as his running mate. The general election is Nov. 6.