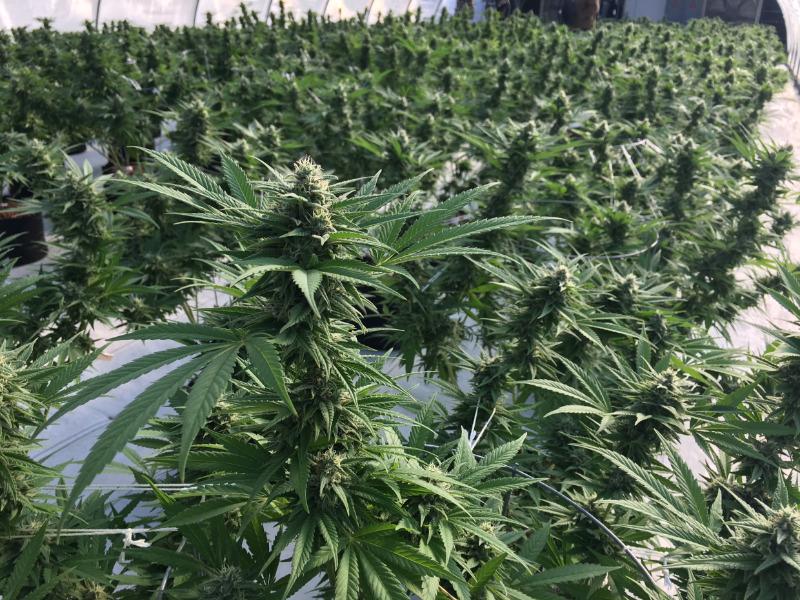 A new poll from St. Pete Polls is finding Florida's governor's race in nearly a tie, with Democratic nominee Andrew Gillum just slightly ahead, and also finding that Florida voters lean toward supporting more legalization of marijuana and consider that issue in their position on the governor's race.
The poll is part of an effort involving the St. Pete Polls, Empowering Wellness — the newly formed medical-marijuana advocacy group — and Florida Politics to examine marijuana policies and politcal leaders and candidates' positions heading into Wellness Week, which will feature other looks at the issues.
First the governor's election: The survey conducted Wednesday and Thursday of 2,240 likely Florida general election voters found Gillum, the Tallahassee mayor, with 47.6 percent support, and U.S. Rep. Ron DeSantis, the Republican nominee, with 47.3 percent.
Voters lean toward more full legalization, according to the poll: 49.3 percent said they support full legalaization of marijuana, while 42.3 percent said they oppose. That is not enough support to get a Florida Constitution amendment passed, which requires 60 percent approval, but may signal to lawmakers and state leaders that Florida's populous is growing more supportive.
The support was fueled by both Democrats and independents: 62 percent of Democrats  and 54 percent of independent voters support full legalization, while just 34 percent of Republicans do so.
As for Florida's existing medical cannabis law, approved by voters in 2016 but still not fully implemented, 73.8 percent of those surveyed said they support it, and 20.8 percent oppose.
For the governor's race, 29.8 percent of those surveyed said they would be more likely to support a gubernatorial candidate who supported marijuana legalization; 25.1 percent said they would be less likely; and 45 percent said it would make no difference.
The poll was conducted through an automated phone call polling system. The results were then weighted to account for proportional differences between the respondents' demographics and the demographics of the active general election voter population for the state of Florida. The weighting demographics used were: political party, race, age, gender and media market. The voters polled were chosen at random within the registered voter population within the state of Florida. Voters who said they were not planning to vote were excluded from the results below.
St. Pete Polls is saying the survey has a 2.1 percent margin of error.