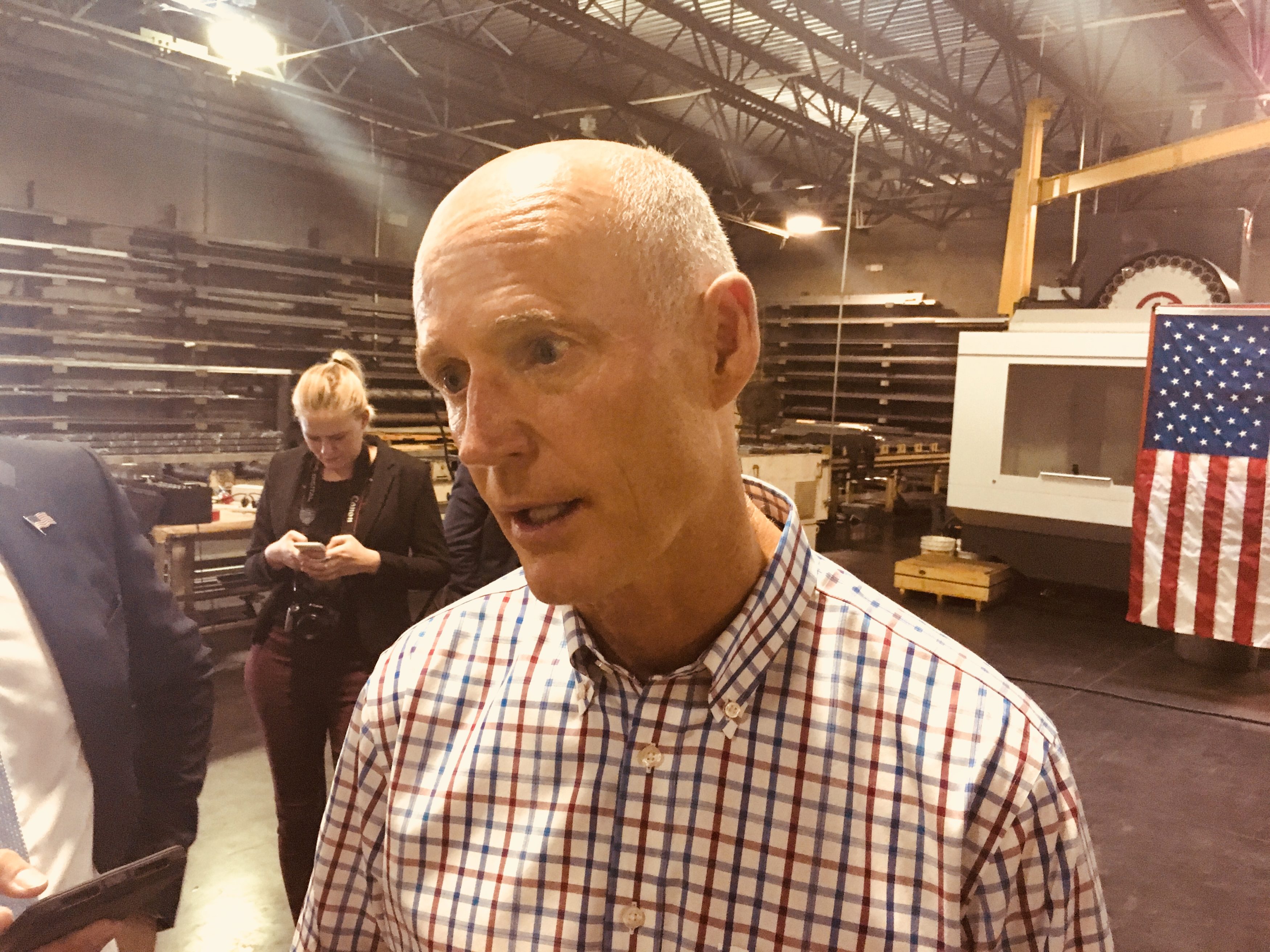 Liberal PAC End Citizens United on Monday filed a FEC complaint against Governor Rick Scott, his Senate campaign and New Republican PAC.
The charge: "illegal coordination resulting in excessive in-kind campaign contributions to Scott's Senate campaign from New Republican PAC."
"New Republican PAC ran television ads within the 120 day period following Scott's tenure as chairman of the Super PAC, likely relying upon non-public, strategic campaign information obtained through Scott's involvement with the PAC," the group asserts.
This is the second such FEC complaint toward Scott's PAC (which was repurposed for his Senate bid earlier this year).
Scott had chaired the PAC, then relinquished that chair during a pre-candidacy period ahead of his filing. The PAC ran ads targeting Nelson, and the complaint contends these are "illegal in-kind coordinated contributions by running ads that likely used strategic campaign information obtained through Scott's involvement with the PAC."
For End Citizens United, the misuse of the PAC has been an ongoing concern.
The PAC released a poll of the Senate race Mar. 29.
Gov. Scott entered the Senate race on Apr. 9; at the time the poll was conducted and the memo was circulated, the PAC was still devoted to President Donald Trump.
When asked about the PAC previously, Scott disclaimed responsibility.
Scott disclaimed responsibility for the PAC in Jacksonville Wednesday.
"As you know, I'm only responsible for the campaign account. The campaign account is what we're responsible for," Scott said.
"You'd have to reach out to people at New Republican. We're very transparent in what we do," Scott added. "I'm responsible for the campaign account. You have to separate it when you have federal races."
Scott was coy before his candidacy when discussing New Republican, for which he was heavily fundraising ahead of his run.
"You should — you know, there's polls that come out publicly. You should talk to the people who want to be pundits," Scott advised in February.
In 2017, the PAC was largely fundraising from traditional state donors. In comments to this reporter, Scott gave no indication of the committee's current purpose.
The PAC is "focused on how do we rebrand the Republican Party," Scott said.
"The Republican Party ought to be the party of open government, choice, bottom up economy," Scott said. " … Younger voters should be voting Republican. We should target everybody because they believe what we believe in. People want a job."
For the New Republican PAC, the journey has been at least as interesting as the destination.