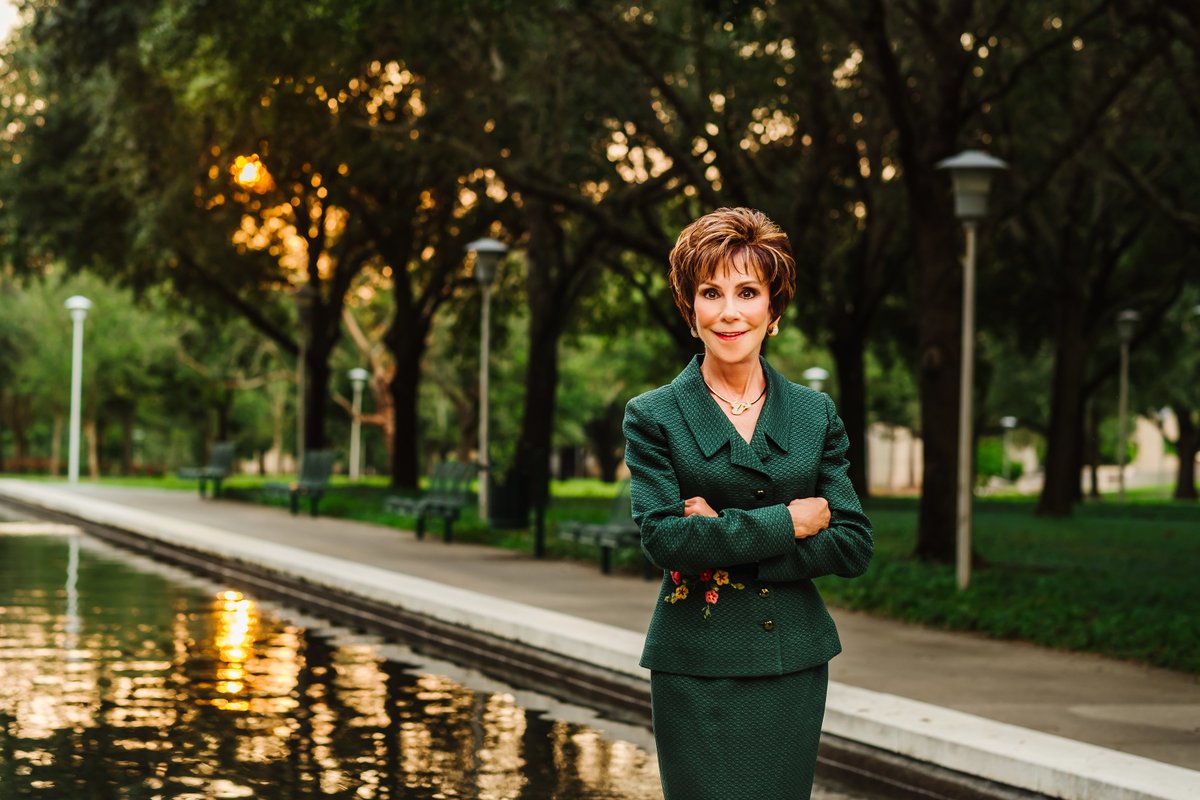 Judy Genshaft has been many things during her nearly two decades as president of the University of South Florida.
She has been relentless. Focused. She was the center of nearly every room she entered. She had a vision for USF that probably sounded ridiculous when she arrived on campus in 2000, but then made it happen.
She wanted to turn an urban commuter college filled with nontraditional students into what it is today — a preeminent university with rigid admission and academic standards, an economic powerhouse, and focused on helping guide the Tampa Bay region into whatever the future brings.
By any measure, she has succeeded beyond everyone's expectations except maybe her own, but her era is coming to an end.
Genshaft as first reported in Florida Politics, announced her retirement Monday from USF — effective July 2019.
In a letter to the USF community, Genshaft noted, "We are reaching milestones once reserved for universities twice our age. We are being recognized by everyone from local supporters to state leaders to national and global higher education stakeholders. We continue to make groundbreaking strides in research, student success, teaching and community impact. And we are coming together, for the good of our students, as one united, strong and dynamic university."
On her watch, the six-year graduation rate rose from 38 percent to 70 percent. Admission standards got much tougher, a shock to some in the community who always looked at USF as a fallback option if their sons or daughters couldn't get into Florida or Florida State.
It should be acknowledged that some of the changes at USF were launched by Betty Castor while she was President. Genshaft followed Castor and kept pushing, engineering a major overhaul of the campus both on the inside and out.
As a commuter school, few students lived on campus. That changed after a building boom of multiple residence halls. There is a Greek village. An expanding athletic presence, with more to come. The aging Sun Dome was refurbished into a first-class arena.
She engineered a $1 billion capital campaign.
She forged important business and political relationships to fight for USF's fair share in a state dominated by leaders who attended Florida or FSU.
She sharpened USF's identity as a medical research giant. Construction is underway on a USF med school in downtown Tampa.
On and on.
There were controversies, of course.
Shortly after 9/11, USF came under national criticism for having Sami Al-Arian on the faculty as a computer engineering professor. The U.S. Justice Department ordered Al-Arian arrested, alleging he was the leader of a jihad. Genshaft and the USF trustees board eventually fired him, landing her in the middle of a bitter debate over academic freedom.
She could be testy if crossed, as the head of USF St. Petersburg learned. She forced out USFSP regional chancellor Sophia Wisniewska for mishandling preparations at the school a year ago for Hurricane Irma.
All those things are important pieces of her legacy.
But a lot of people will also think of her as an unabashed cheerleader for her university and everything that went with it. Judy Genshaft believed in USF before it believed in itself. That wasn't easy to do.
I'm sure she'll be given all the appropriate honors and the proper send-off before she leaves. I have no doubt we'll see her name on the side of a building or two at some point.
I'm sure USF will conduct a nationwide search for her replacement. It will be an attractive position for a proven leader. But whoever that person turns out to be, all I have to say is this: good luck following this dynamo of a lady named Judy Genshaft.
You're going to need it.