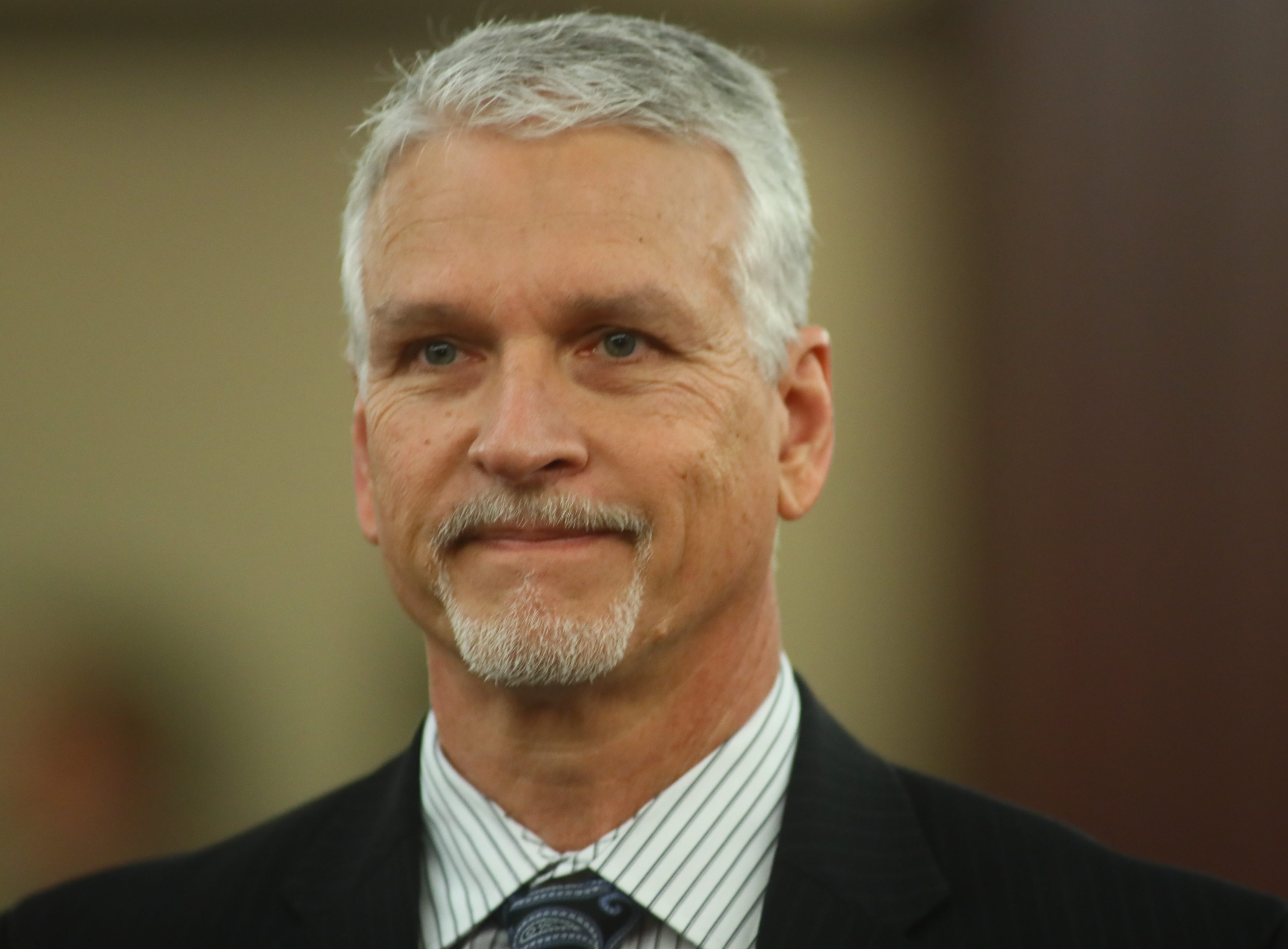 Incoming Senate President Bill Galvano will host a fundraiser for Gainesville Republican Sen. Keith Perry in Tallahassee next week.
The Sept. 20 reception will be held at the Florida Retail Federation office, 226 S. Adams St., from 4 p.m. to 6 p.m. Making the host committee alongside Senate Appropriations Chair Rob Bradley, a Fleming Island Republican, Elkton Republican Sen. Travis Hutson and Melissa Ramba, FRF's VP of Government Affairs.
Those looking to attend the fundraiser can direct their RSVPs to Skylar Swanson via [email protected] or (352) 888-5770.
Perry was elected to Senate District 8 in 2016 with a 5-point victory over former Florida Democratic Party chair and former Sen. Rod Smith. Due to new Senate maps, Perry has to run for re-election after serving just two years.
In 2018 he will face Democratic nominee Kayser Enneking, a Gainesville physician, and former Gainesville City Commissioner Charles Goston, a Democrat who filed for the seat as an unaffiliated candidate.
Through the end of August, Perry had raised more than $500,000 in hard money and another $231,500 through his political committee, Building a Prosperous Florida, and had about $525,000 in the bank between the two accounts. His campaign has also received more than $425,000 worth of "in kind" support from the Florida Republican Senatorial Campaign Committee, a party affiliated committee chaired by Galvano that aims to maintain the Republican majority in the state Senate.
By comparison, Enneking has raised $412,500 in hard money and another $175,000 through her political committee, Florida Knows Excellence, and had about $235,000 in the bank at the end of the month — her campaign had to shell out about $132,500 during the closing weeks of her primary race against Gainesville Democrat Olysha Magruder in order to combat a massive "dark money" campaign funded by Republican operatives.
Enneking has also received about $129,000 worth of "in kind" support from the Florida Democratic Legislative Campaign Committee, the fundraising arm for Democratic senate candidates chaired by incoming Minority Leader Audrey Gibson.
Goston, who lost re-election to the City Commission in a landslide, has about $1,800 in his account and is only relevant as a possible spoiler.
SD 8 covers all of Alachua and Putnam counties as well as the northern half of Marion County. It is one of a handful of districts that became more favorable to Democrats after the Senate map was redrawn ahead of the 2016 elections.
Despite Democrats holding an 8-point lead in voter registrations in the redrawn district, Perry scored a comfortable victory over two years ago as the seat was narrowly carried by President Donald Trump.
The fundraiser invitation is below.