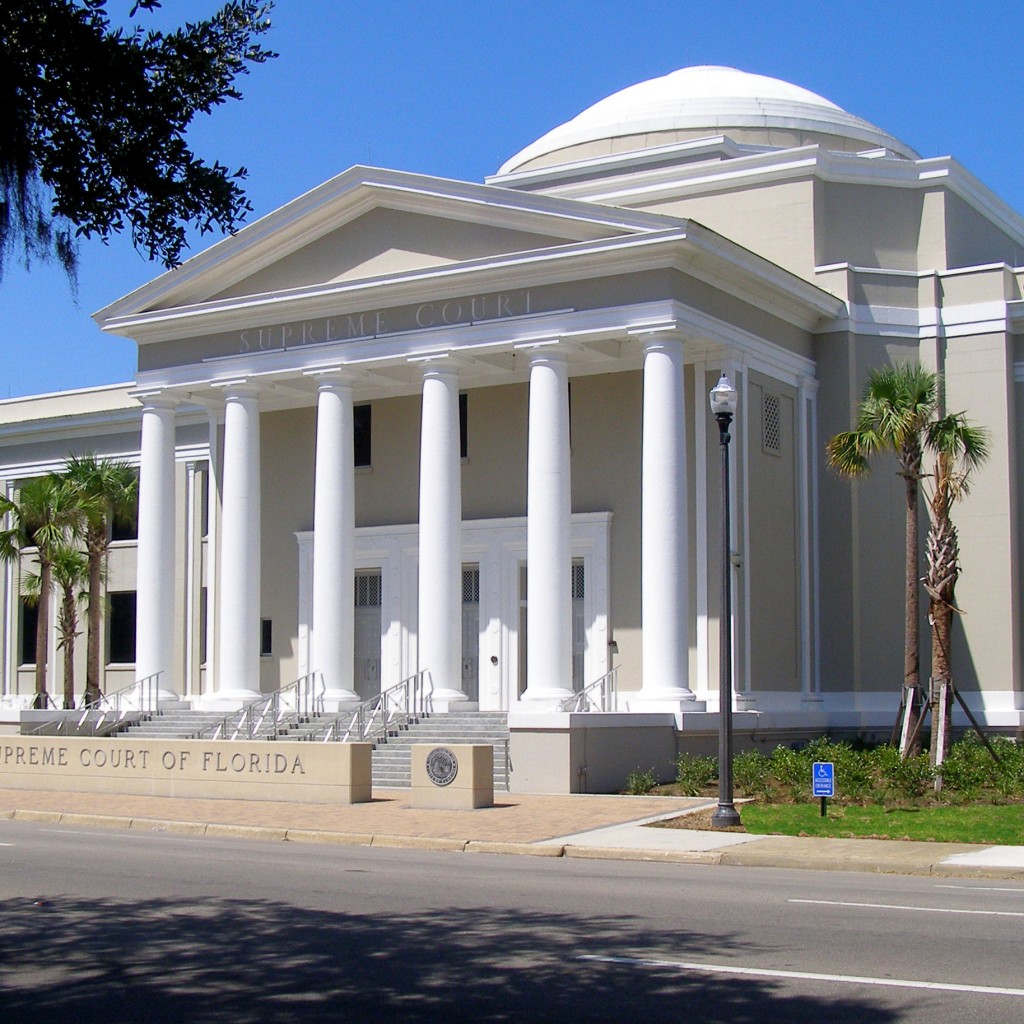 The Florida Supreme Court Judicial Nominating Commission on Wednesday announced it would start accepting applications to fill three upcoming vacancies.
Justices Barbara Pariente, R. Fred Lewis, and Peggy A. Quince face mandatory retirement on the same day that term-limited Republican Gov. Rick Scott will leave office.
Under the state constitution, judges and justices face mandatory retirement at age 70. In Florida, judicial vacancies are filled by appointment by the Governor, from a list of applicants vetted and submitted by judicial nominating panels.
"Based on the Supreme Court's current composition, one seat must be filled by a qualified applicant who resides in the Third Appellate District (based in Miami); the other two seats are at-large," a press release said.
The next justices will likely determine the ideological balance of the state's highest court: Pariente, Lewis, and Quince are regarded as the court's liberal-leaning contingent; Chief Justice Charles Canady and Justices Ricky Polston and Alan Lawson are the conservatives. Justice Jorge Labarga is often a swing vote.
On Tuesday evening, Scott said he would agree to confer with the next governor-elect on the three justices. Tallahassee Mayor Andrew Gillum is the Democratic nominee; Ponte Vedra Beach congressman Ron DeSantis is the GOP nominee.
Quince was the last justice to be appointed that way in 1998, and was the consensus candidate of then Gov. Lawton Chiles, a Democrat, and Gov.-elect Jeb Bush, a Republican.
A Gillum spokesman has all but spurned the idea, saying that "in our understanding of the constitution, the next Governor will appoint the next three Supreme Court justices."
Scott, now running for U.S. Senate, says he will announce the new justices on Jan. 7, his last day in office, which coincides with their retirement date.
Scott's insistence on replacing the three spurred a legal challenge earlier this year by the League of Women Voters of Florida and Common Cause. The progressive organization's implied concern was that Scott would pack the court with more conservatives.
In a 6-1 decision, the Supreme Court said in December that it couldn't step into the controversy because the Governor hadn't taken any action yet.
The lone dissenter? Lewis, who said Scott's plan to make the appointments on his way out the door was "blatantly unconstitutional."
The application form is here. The deadline to apply is 5 p.m. Oct. 8.
__
Capital correspondent Michael Moline and Senior Editor Jim Rosica contributed to this post.