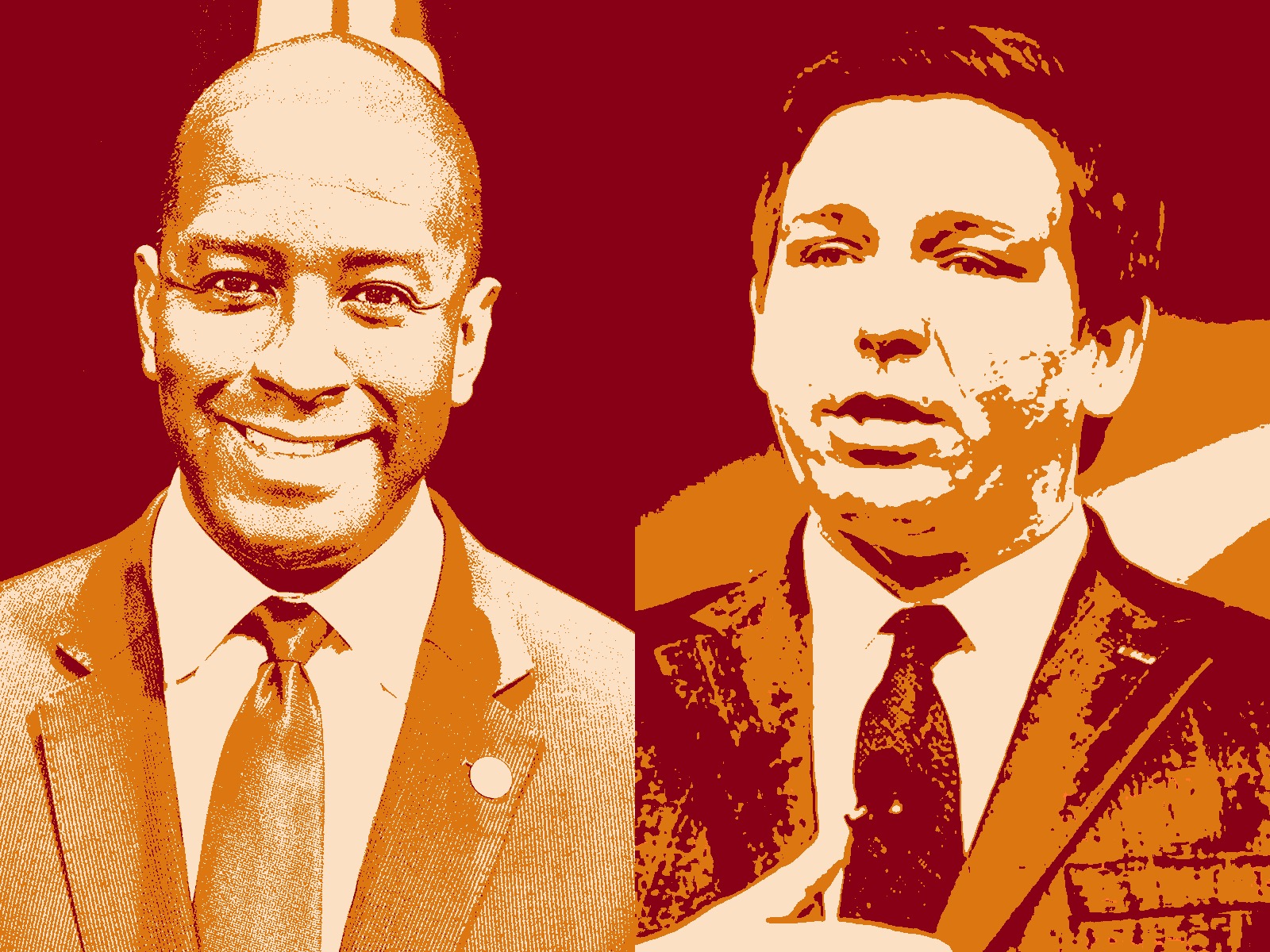 For the first time in the two-week-old general election campaign for Florida Governor, one candidate is nearing a lead outside the margin of error.
According to a recent poll from the Florida Chamber of Commerce, Democrat Andrew Gillum is four points up on Republican Ron DeSantis.
The spread is 47-43, with Gillum ahead in every major media market but Jacksonville.
"Politically speaking, this is an interesting poll because most voters have learned a little about Ron DeSantis, yet most voters don't know Andrew Gillum because he is a surprise winner and the most liberal of the Democrats on the ballot that ran in the primary election," said Marian Johnson, senior vice president of Political Strategy of the Florida Chamber.
"It's going to be interesting to see if Gillum, who is backing policies by Bill Nelson, yet supported by Bernie Sanders, Tom Steyer and George Soros will hold onto this lead while voters begin to understand his background and policies, or if Ron DeSantis and his policies will continue gaining popularity and propel him to succeed Gov. [Rick] Scott as Florida's next Governor. The election is more than 50 days away and that's a lifetime in Florida politics," Johnson added.
The performance of "change agent" Gillum is remarkable, given 48 percent of voters believe Florida is on the "right track," well above the 36 percent who thinks Florida is heading in the wrong direction.
Conducted September 6-9 — immediately after Lieutenant Governor candidates were chosen — the Chamber poll interviewed 514 likely voters, and has a margin of error of +/-4.4 percent.
Among those voters interviewed were 210 Democrats, 205 Republicans and 99 others, with 67 percent reached via cellphone and 33 percent via landline. Samples included both likely and newly registered voters.