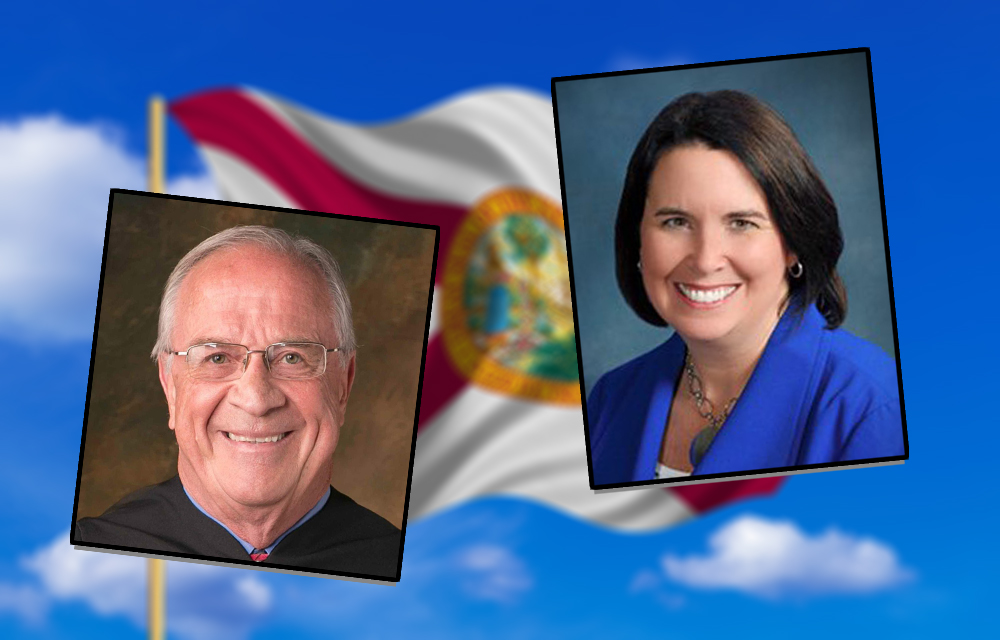 Despite Democratic challenger Bob Doyel touting internal poll numbers showing him leading Republican state Sen. Kelli Stargel, the first public poll of the SD 22 general election shows Stargel with an outside-the-margin lead in her re-election bid.
A new St. Pete Polls survey, conducted Sunday, found Stargel up by 7 percentage points among registered voters who said they planned to vote in the general election. The 48-41 percent lead for Stargel comes about a month after Doyel, a retired circuit court judge, circulated an internal poll showing him with a 45-40 lead as well as decent name ID within the district.
Stargel received more than 80 percent support from registered Republicans and held a 45-39 percent lead among unaffiliated and third-party voters. Doyel's support among SD 22 Democrats was less robust, with 71 percent backing him, 17 percent supporting Stargel and 12 percent undecided.
Stargel's lead reached 20 points among white voters, who make up about two-thirds of SD 22's voting age population. Doyel was far ahead among black and Hispanic voters. The sample size for those demographics, however, was small.
By age, Stargel holds 9-point edge among 18- to 29-year-olds and leads by 8 percentage points among the 50- to 69-year-old bracket. The race was tighter among Gen Xers and the over 70 crowd, the former of which preferred Stargel by a 44-40 percent margin and the latter of which broke toward her 46-41 percent.
Doyel trailed by double digits among men, though the race is much tighter among women, who only are only leaning toward Stargel by 2 points, 45-43 percent.
SD 22 covers southern Lake County and northern Polk County and has trended toward GOP candidates in the past despite registered Democrats outnumbering registered Republicans by a couple points.
Florida Democrats are hoping the 'blue wave' can put it and other Republican-held Senate seats in play come November, though like in most other FDP-targeted districts, there's a large fundraising disparity between the GOP and Democratic nominees.
Doyel was challenged by former state Rep. Ricardo Rangel in the Aug. 28 primary and spent a large amount of cash ahead of the 66-34 percent rout. Heading into September, he had about $92,500 in hard money $31,350 in his political committee, Bring Back Democracy.
Through the same date, Stargel had just shy of $240,000 in her campaign account with another $215,250 banked in her affiliated political committee, Limited Govt for a Stronger Florida.
In the 2016 cycle, Stargel scored a 7-point win over underfunded and overmatched Democrat Debra Wright. President Donald Trump also carried the district by nearly the same margin.
The St. Pete Polls survey was conducted by an automated phone call polling system on Sept. 16. It received responses from 569 registered voters and has a margin of error of plus or minus 4.1 percentage points at a 95 percent confidence level.