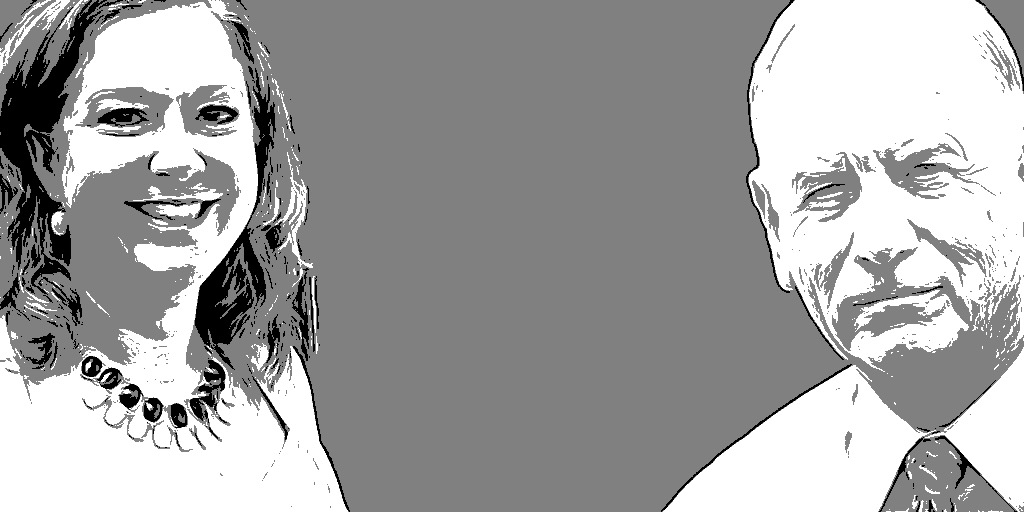 Former Republican Rep. Ed Hooper has taken back the lead from former Democratic Rep. Amanda Murphy in the race to fill Pasco and Pinellas county-based Senate District 16.
According to a new poll conducted over the weekend, Hooper is the pick for 47 percent of SD 16 voters with Murphy coming in just behind him with 45 percent support. Only 8 percent of those polled said they were still unsure which of the two candidates they would pick to replace former Clearwater Sen. Jack Latvala.
The St. Pete Polls survey comes six weeks after a poll from SEA Polling & Strategic Design showed Murphy on top, 41-39 percent. All public polls of the race released thus far have reflected a tight race between the two former lawmakers, with the early July measure from St. Pete Polls also showing Hooper with a 2-point lead, 45-43 percent.
SD 16 is one of the more Republican-friendly Senate districts being targeted by Florida Democrats in the fall, though Murphy has in the past shown an ability to woo GOP voters. She represented House District 36 from 2013 through 2016, when she lost to now-Rep. Amber Mariano.
That race came down to just a handful of votes despite President Donald Trump winning the Pasco-based House seat in a 20-point landslide.
Murphy is peeling off about a fifth of Republican voters in the new poll. But Hooper has seen a slight bump in support from Democratic voters compared to a few months ago. He was the favored candidate for about 17 percent of registered Democrats in the survey.
By race, Hooper holds a 4-point edge among white voters. The poll included only a few black and Hispanic voters, though it indicates a lead for Murphy among those demographics. Hooper also leads among men, 51-44 percent, while Murphy holds a 46-43 percent lead among women.
By age, Murphy leads 47-44 percent among Millennials and 53-40 percent among 50- to 69-year-olds. Hooper has a 10-point edge among Gen Xers and runs up the score among voters over 70, with 54 percent preferring him compared to a 34 percent share for Murphy.
The St. Pete Polls survey was conducted Sept. 16 via an automated phone call polling system. It received responses from 1,040 who said they planned to vote in the general election. The top-line result has a margin of error of plus or minus 3 percentage points at a 95 percent confidence level.
Hooper has been in the race since early 2016 and has raked in $490,000 in hard money and another $250,000 through his political committee, Friends of Ed Hooper. Heading into September, he had a combined war chest of $515,700.
Murphy, who entered the race in early May, has raised $73,655 in campaign dollars. Two political committee's chaired by the former lawmaker — Working Towards Florida's Future and Taxpayers for Responsible Government — have also collected a combined $130,000 since May. Recent finance reports show she has $101,750 banked between the three accounts.
SD 16 covers northern Pinellas County and southwestern Pasco County, including Clearwater, Dunedin, Safety Harbor, Palm Harbor, New Port Richey and Oldsmar. Republicans make up about 38 percent of the district's electorate, while Democrats make up about a third. Two years ago, President Donald Trump carried the district by 12 points.