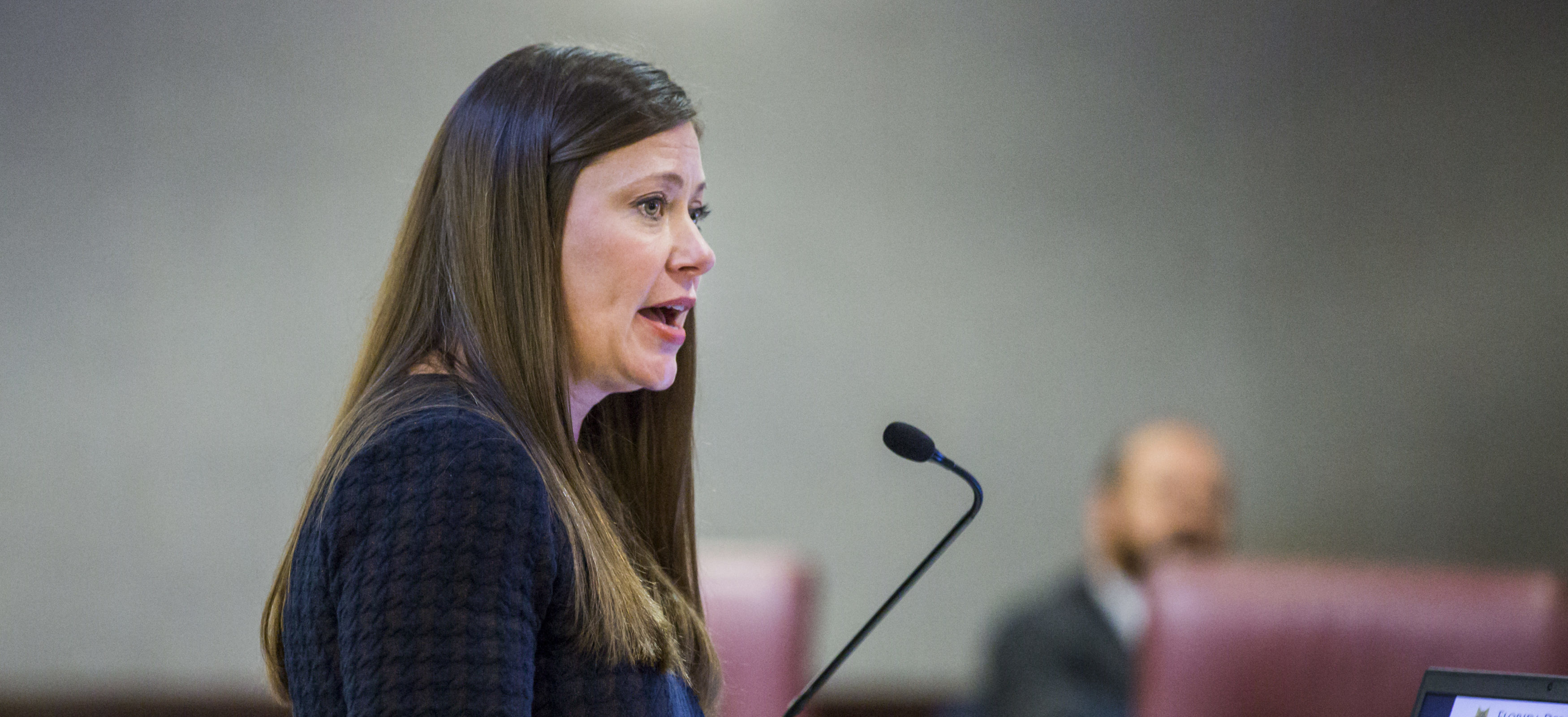 Christy Daly Brodeur, formerly Secretary of Florida's Department of Juvenile Justice under Gov. Rick Scott, has joined the Ballard Partners influence firm in Tallahassee.
The move was first reported in Tuesday's SUNBURN.
"Christy's successful track record of partnering with key stakeholder groups to achieve favorable outcomes for all parties is a tremendous asset for our firm, our clients and our team," said Brian Ballard, president of Ballard Partners, in a news release.
"Above all, Christy is a passionate and dedicated advocate for the causes in which she believes, making her the perfect person to partner with our clients and help them accomplish important policy goals at the Capitol."
Brodeur has two decades of experience working with the Florida Legislature and the Executive Branch on public policy for children and families, the release said.
She joins Ballard Partners after spending more than 11 years at Juvenile Justice, most recently as Secretary.
"I am proud and humbled to be joining Florida's most prestigious lobbying firm," she said in a statement.
"The team at Ballard Partners has created a dynamic and powerful firm that is extremely successful in achieving the goals expressed by clients both at the state and national level," Brodeur added. "My life's work has focused on improving the lives of Florida's families and I look forward to bringing my passion and expertise to Ballard Partners."
In addition to leading the Department of Juvenile Justice, Brodeur also held key advocacy and governmental affairs positions with the Florida Network of Youth and Family Services as well as Capital City Youth Services.
She's a member of Leadership Tallahassee Class 24, holds a degree from Florida State University, and sits on the board of directors for Inspire of Central Florida, a nonprofit organization serving adults with developmental disabilities.
Ballard Partners, a Florida-based lobbying firm, has offices in Washington, D.C., Tallahassee, Jacksonville, West Palm Beach, Miami, Ft. Lauderdale, Orlando and Tampa.