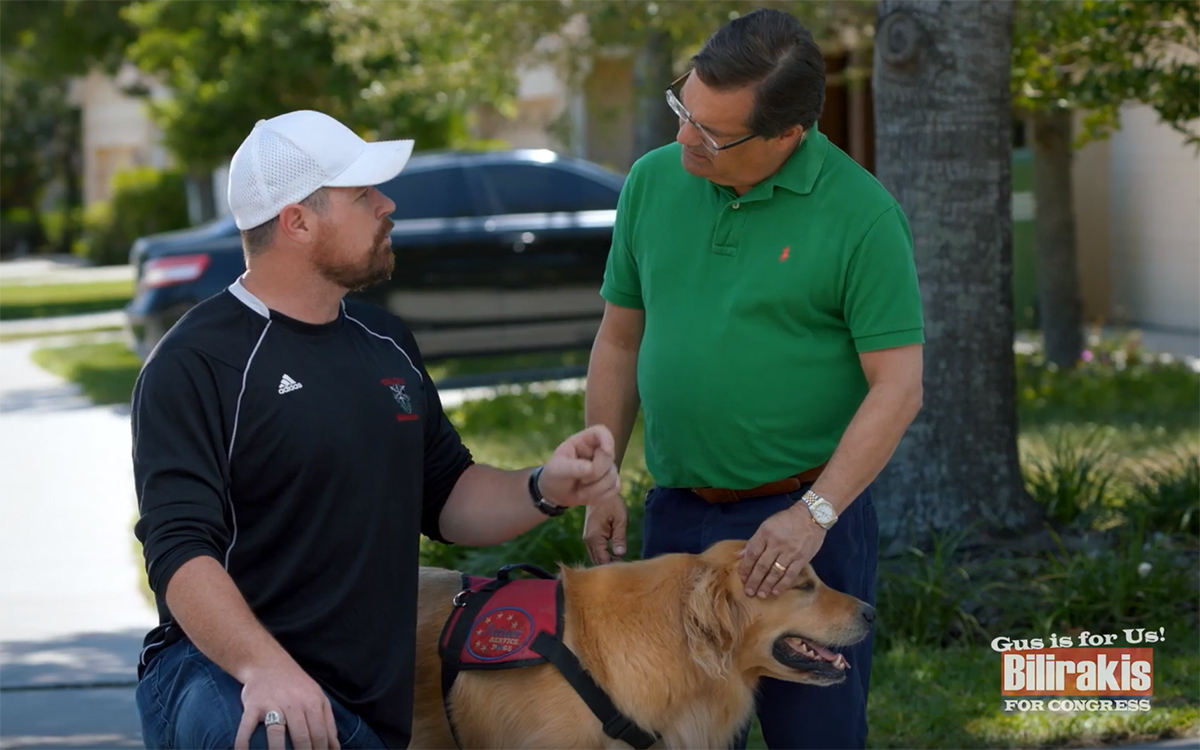 U.S. Rep. Gus Bilirakis has released a new ad that highlights his efforts to help service members and veterans during his time representing Florida's 12 Congressional District.
The ad, titled "Fighting for Warriors," features a veteran, Bryan A., speaking about the lawmaker's efforts and features clips of Bilirakis, a Tarpon Springs Republican, walking alongside Bryan and shaking hands with a number of military veterans, young and old.
"I served in the Army for 14 years. I was both a print photojournalist and then a Green Beret. Now I run a nonprofit called the Veterans Alternative," Bryan A. says in the ad. "These alternative treatment options are saving warriors' lives. I'm thankful that we have Gus. He is addressing the real issues that we're facing."
"What he consistently fights for is making sure that warriors receive the care, warriors receive the benefits that they deserve for serving our nation. The guy is always going to be there for his warriors. Gus is an amazing guy," he concludes.
Highlighted during the video are the "Promise Act" and the "Cover Act." The Promise Act would have required the U.S. Department of Defense to update their guidelines regarding opioid therapy for chronic pain, while the Cover Act would set up a commission to examine the benefits of incorporating complementary, alternative therapies for veterans' healthcare.
Bilirakis was first elected to Congress in 2006 and has easily defended his seat in past elections. In 2018, he faces Chris Hunter, a former FBI agent and federal prosecutor who cruised in the three-way CD 12 Democratic primary with nearly two-thirds of the vote.
Hunter has thrown several barbs at Bilirakis, but the district is rated "safe Republican" by most political handicappers, including University of Virginia political scientist Larry Sabato's "Crystal Ball." The district voted plus-19 for Donald Trump two years ago.
Additionally, Bilirakis held a substantial fundraising lead at the start of the general election season. Through Aug. 8, Bilirakis had raised more than $1.4 million for his re-election bid and had about $638,000 on hand compared to $465,000 in total fundraising and $254,000 banked for Hunter.
CD 12 covers all of Pasco and parts of northern Pinellas and Hillsborough counties.
Bilirakis' ad is below.