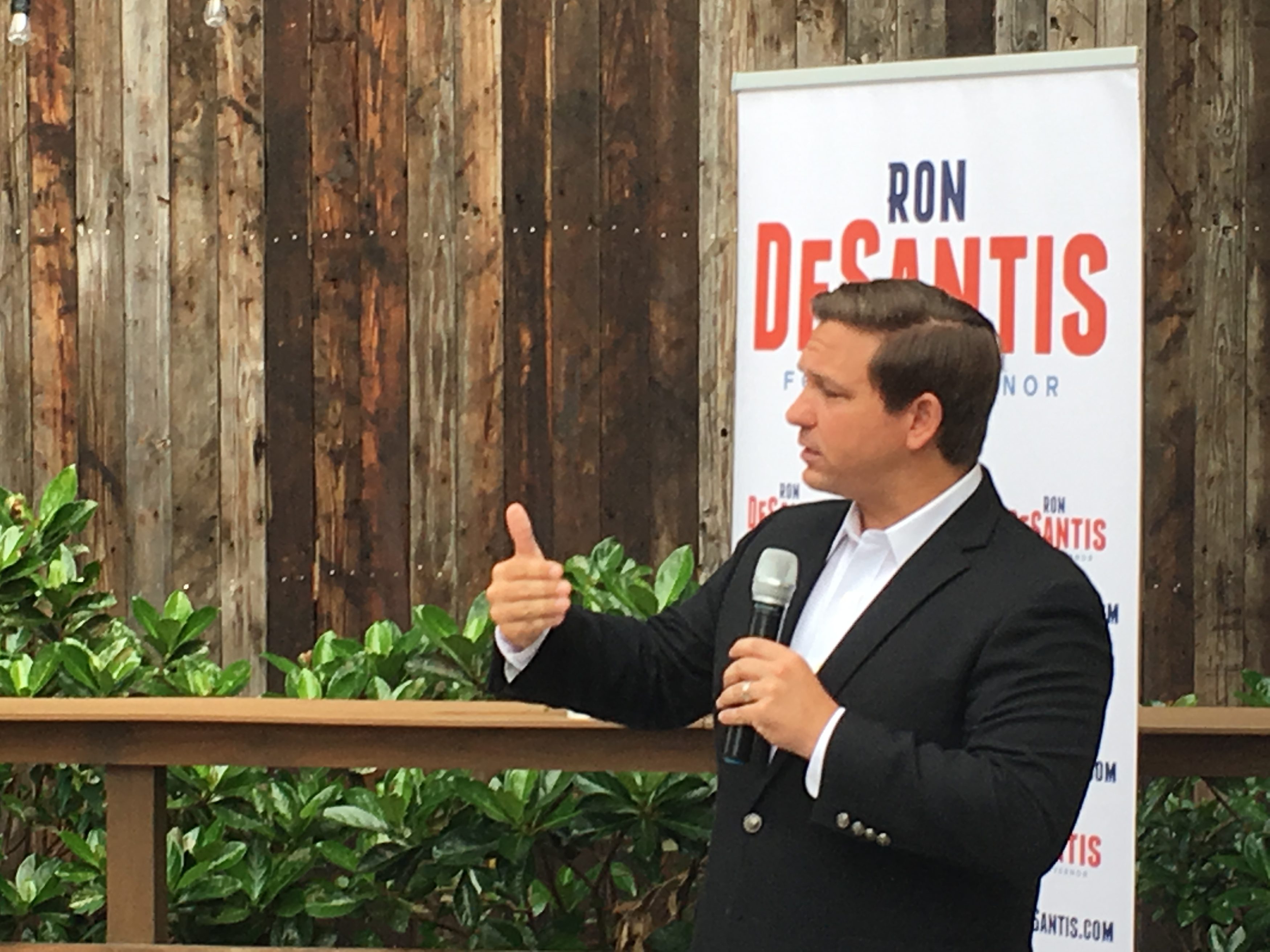 Republican gubernatorial nominee Ron DeSantis rolled out a raft of education proposals on Tuesday, fleshing out his platform as the general election season continues.
His timing was no accident. His Democratic opponent Andrew Gillum held a press conference at noon talking about his own proposals.
DeSantis' plan has considerable overlap in at least one area with that of his dispatched primary opponent, Adam Putnam, who enthused about the need for vocational and trade education.
Vowing to "work with leaders from K-12 schools, postsecondary education, and the business community to better support career and technical education and apprenticeships, and to make sure Florida's education is meeting the needs of our students and economy," DeSantis' words hearken back to the appeals of Putnam on the stump during the summer.
DeSantis also proposes that 80 percent of education spending go into the classroom, with an operational and financial audit of the Department of Education to highlight opportunities for improvement.
School choice is also a priority for much of the Republican's financial base, and the nominee allays any potential qualms from the donor class. DeSantis "will support school choice options such as public magnet schools, district and non-district managed public charter schools, Florida Virtual School, home education, and the various other choice options."
He also vows to incentivize teacher retention in high-need areas, such as special needs students, and to tweak performance incentives to have merit pay based on classroom performance.
DeSantis also promises a "complete review" of curriculum standards, including a renewed emphasis on civics education and the United States Constitution in those classes.
Regarding Florida's higher education system, DeSantis vows to increase performance funding — a model that has been criticized for perceived inefficiencies by universities that have gotten short shrift in the formula.
DeSantis' proposals got a cool reception from Florida Education Association (FEA) President Joanne McCall.
In a statement, McCall noted that the plan wouldn't increase education funding, including raising funding levels to assist in recruiting and retaining teachers.
"The bottom line is DeSantis' education plan will continue to drain more dollars from the system that educates the great majority of our state's students, and will send that money to unaccountable private schools. It's a raw deal for Florida's students, teachers and education staff professionals, and our public schools," McCall warned.