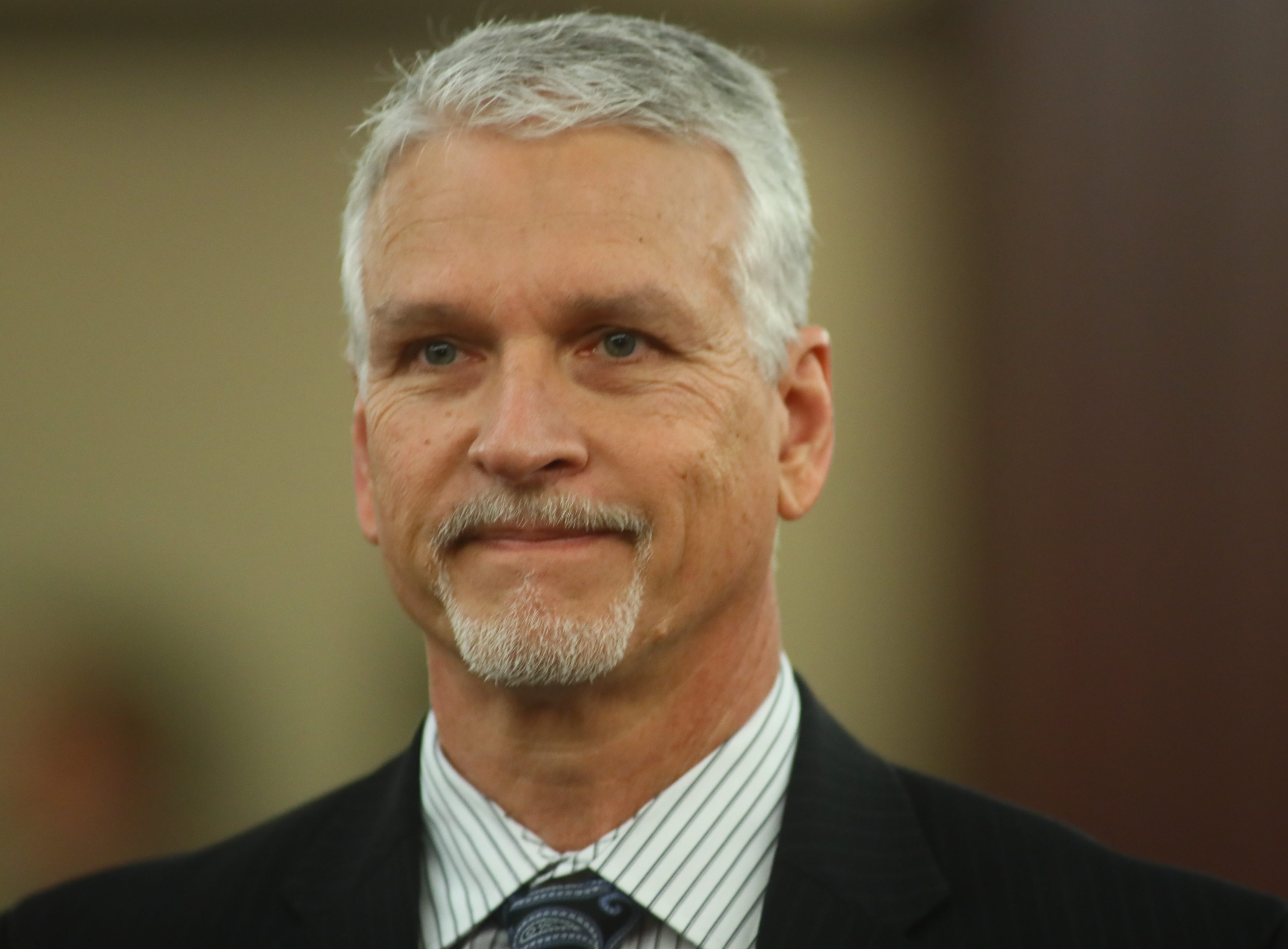 Incumbent Republican Sen. Keith Perry has a big lead over Democratic challenger Kayser Enneking in the race for Gainesville-based Senate District 8.
According to a new survey from St. Pete Polls, Perry currently has 49 percent support compared to just 38 percent support for Enneking. Former Gainesville City Commissioner Charles Goston, who lost his re-election bid earlier this year in a landslide, was the pick for 5 percent of SD 8 voters with the remaining 8 percent undecided.
The 11-point gap between Perry and Enneking stems from the latter's comparatively week support among registered Democrats, only 63 percent of whom said they planned to vote for the Democratic nominee in November. Perry, who moved up to the Senate two years ago, pulls nearly a fifth of Democratic votes while Goston claims 6 percent with 11 percent undecided.
Among Republicans, Perry dominates with more than 85 percent backing the longtime lawmaker while Enneking and Goston, who made a late-entry as an unaffiliated candidate, combine to 10 percent support among registered Republicans.
By race, Perry leads Enneking 58-32 among white voters, who make up more than 70 percent of the district's voting age population. Enneking holds a 54-18 lead among black voters, with Goston, who is black, breaking into double digits. Black voters make up about 17 percent of the SD 8 electorate.
Perry also holds a lead among men and women, with the former preferring him 54-35 percent and the latter by a 9-point margin. The Gainesville roofer also leads among all age groups, with a 7-point lead among Millennials, a 5-point edge among Gen Xers and double digit leads among Baby Boomers and voters over 70.
SD 8 is one of a handful of districts that became more favorable to Democrats after the Senate map was redrawn ahead of the 2016 elections. According to the most recent bookclosing report from the Florida Division of Elections, about 55 percent of the district's population lives in Alachua County, while 30 percent live in northern Marion County and the remaining 15 percent live in Putnam County.
Despite nearly Democrats holding a nearly 24,000-person advantage in voter registrations, Perry defeated Rod Smith, a former Florida Democratic Party chair and state Senator, by about 5 points two years ago. Also in 2016, President Donald Trump carried the district by about two-tenths of a percentage point.
This cycle, Enneking has posted impressive fundraising numbers but she faced an expensive primary election against Olysha Magruder that saw her spend more than $116,000 in hard money in the closing weeks of the race. That spending was brought about after a "dark money" campaign connected to Republican operatives spent well into the six figures bashing Enneking and boosting Magruder through mailers, TV ads and text message outreach.
At the beginning of September, Enneking had raised more than $575,000 between her campaign and committee, Florida Knows Excellence, but she only had about $225,000 left in the bank. Perry, meanwhile, has raised about $738,000 between his campaign and committee, Building a Prosperous Florida, and has about $525,000 banked.
Perry has also received more than $427,000 in "in-kind" support, mostly from the Florida Republican Senatorial Campaign Committee, while Enneking has received about $145,000 in backup from Democratic Party accounts thus far. Goston, for his part, has raised little and does not appear to be actively campaigning for the job.
The St. Pete Polls survey was conducted by an automated phone call polling system on Sept. 17. It received 981 responses from registered voters who said they planned to vote in the general election. Democrats made up 45 sample, while Republicans made up 38 percent and independents made up 17 percent.
The topline results have a margin of error of plus or minus 3.1 percentage points at a 95 percent confidence level.