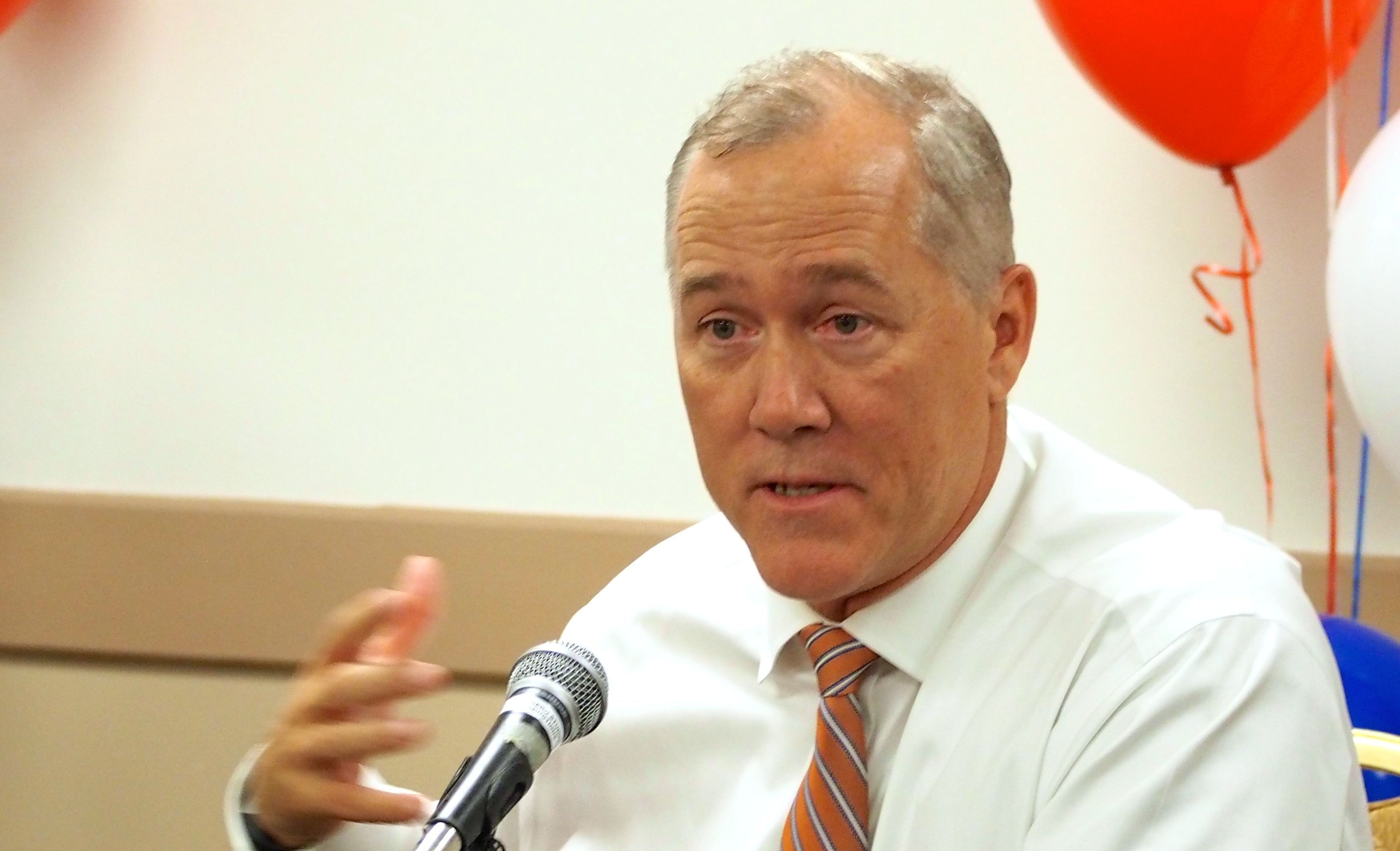 Republican state Rep. Mike Miller's campaign is challenging claims by his congressional opponent — Democratic incumbent U.S. Rep. Stephanie Murphy — that she is a moderate, bipartisan-seeking representative, charging she was hand-picked by Minority Leader Nancy Pelosi, taking tens of thousands of campaign dollars from Pelosi-related groups.
The charges come after Murphy launched a television commercial Tuesday touting her efforts to hold Congress accountable through bills demanding members pass a budget or not get paid and to ban them from becoming lobbyists, and her statements that she supports a balanced budget, though she voted against a bill that Miller pledged to back calling for a Constitutional amendment requiring balanced budgets.
The two face each other in Florida's 7th Congressional District, representing Seminole County and north and central Orange County.
Murphy previously charged that the balanced budget bill Miller pledged to support would require automatic cuts in Social Security and Medicare, which she could not accept.
Miller's campaign insisted the bill had bipartisan support, and charged that Murphy's refusal to support it defies her claims to be willing to work across party lines.
"Voters should not fall for Congresswoman Murphy's deceptively moderate tone," Miller's campaign manager Alex Bolton stated in a news release.
"The voters have a choice here. On one hand, they have an entrenched liberal political insider, or they have Mike Miller, who will follow through on his word, vote for a balanced budget, and lower the cost of health care," Bolton added.
Murphy's campaign spokeswoman Christie Stephenson countered that Murphy's record of cross-line voting is clear, with enough examples to show she actually voted in line with President Donald Trump's positions nearly 50 percent of the time.
"Stephanie Murphy has been rated the most effective member of her freshman class in Congress, and one of the most bipartisan members of the U.S. House," Stephenson said in a written response. "The Orlando Sentinel has even praised Murphy's work from the middle, calling her a 'get-the-job-done pragmatist,' whereas Miller would be an 'unquestioning Donald Trump loyalist in Congress.'"