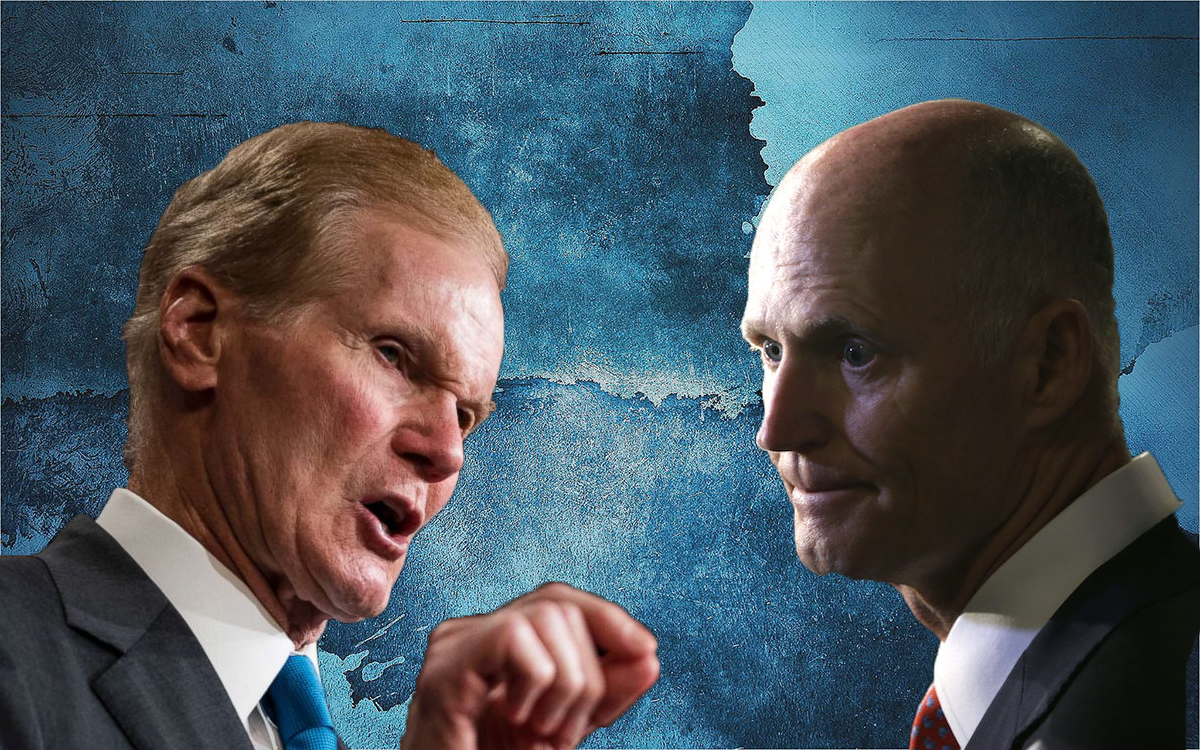 Gov. Rick Scott is up by less than a percentage point in the race to unseat incumbent U.S. Sen. Bill Nelson, the newest poll from the Florida Atlantic University Business and Economics Polling Initiative (FAU BEPI) shows.
That's a drop from Scott's six-point lead in the previous FAU BEPI poll.
The latest version of the group's survey has the Republican Scott earning 42 percent of the vote while Nelson, a Democrat, nabs just over 41 percent. More than 11 percent of voters are undecided.
The survey shows 32 percent of voters blaming statewide government for recent algae blooms. Just 13 percent blame the federal government, while 17 percent blame city and county governments and 38 percent say they don't know who is most responsible.
FAU BEPI's poll also shows 52 percent of voters supporting an increase in the statewide minimum wage to $15 per hour, and just over 50 percent backing an assault weapons ban.
"It appears that these popular policies favor Democrats," said Monica Escaleras, director of the BEPI.
"The algae blooms have been a particularly contentious issue, with both Scott and Nelson trying to blame the other. Our polling suggests that more Floridians are holding the state government responsible. This might pose a challenge for Gov. Scott in November."
The group does have Scott with better approval ratings than Nelson. Scott sits at 43 percent approval with 38 percent disapproving. Nelson's numbers are underwater, with 36 percent of respondents approving and 37 percent disapproving.
Other analysts agree the Senate race is tight, with RealClearPolitics and FiveThirtyEight both seeing a tight contest.
"Florida continues to be a sharply divided state," said Kevin Wagner, professor of political science at FAU and a research fellow of the Initiative. "When races are this close, it is often enthusiasm and turnout that make the difference."