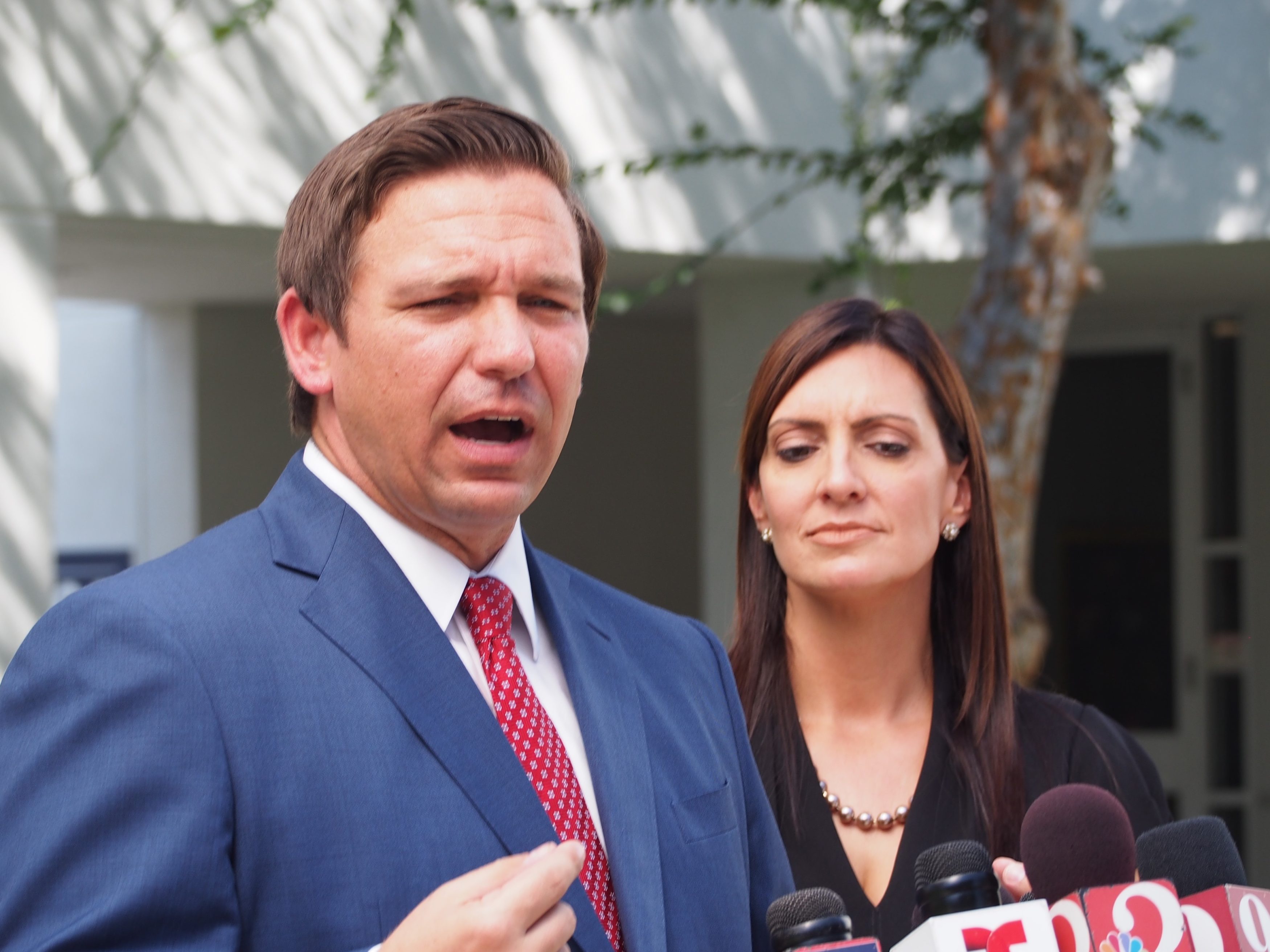 Florida Realtors PAC, the political arm of the state's largest professional association, issued endorsements in statewide races and a bundle of legislative districts Wednesday.
The group released three waves of endorsements ahead of the Aug. 28 primary election. Now that the title cards are set, their list of preferred candidates received a few adjustments.
Republican gubernatorial nominee Ron DeSantis has been subbed in for the Florida Realtors' primary season pick, Agriculture Commissioner Adam Putnam, at the top of the ticket. The GOP nominee to replace Putnam, state Rep. Matt Caldwell, has tagged in Sebring Sen. Denise Grimsley.
Sitting CFO Jimmy Patronis, the only incumbent Cabinet member, remains the Realtor-backed pick for the general election, as does Republican Attorney General nominee Ashley Moody, who defeated Pensacola state Rep. Frank White by double digits three weeks ago.
"As Realtors, we pride ourselves on our long-standing efforts to defend private property rights, promote community prosperity and preserve a professional climate that ensures the economic growth of Florida," said Florida Realtors PAC chair Ann DeFries.
"Our continued success in these efforts involves elected officials who share these beliefs and will work with our 180,000-plus members to help Floridians and their communities thrive."
Other than the CFO race, where Democratic challenger Jeremy Ring has trailed in both the polls and in fundraising, Florida's statewide contests are shaping up to be competitive.
DeSantis currently trails Tallahassee Mayor Andrew Gillum by a hair in most polls, while Nikki Fried and Sean Shaw, the Democratic nominees for Ag Commish and Attorney General, scored comfortable wins in the primary and have shown solid fundraising thus far.
Further down the ballot, the Republican nominees in the most competitive state Senate districts — Sen. Keith Perry in SD 8, former state Rep. Ed Hooper in SD 16, Sen. Dana Young in SD 18, Sen. Kelli Stargel in SD 22 and state Rep. Manny Diaz in SD 36 — all retained their endorsements from July.
Perry, Hooper, Young and Stargel each held a lead in over their Democratic challengers in public polls conducted this week by St. Pete Polls.
A full list of endorsed candidates is available on the Florida Realtors PAC website. The general election is Nov. 6.