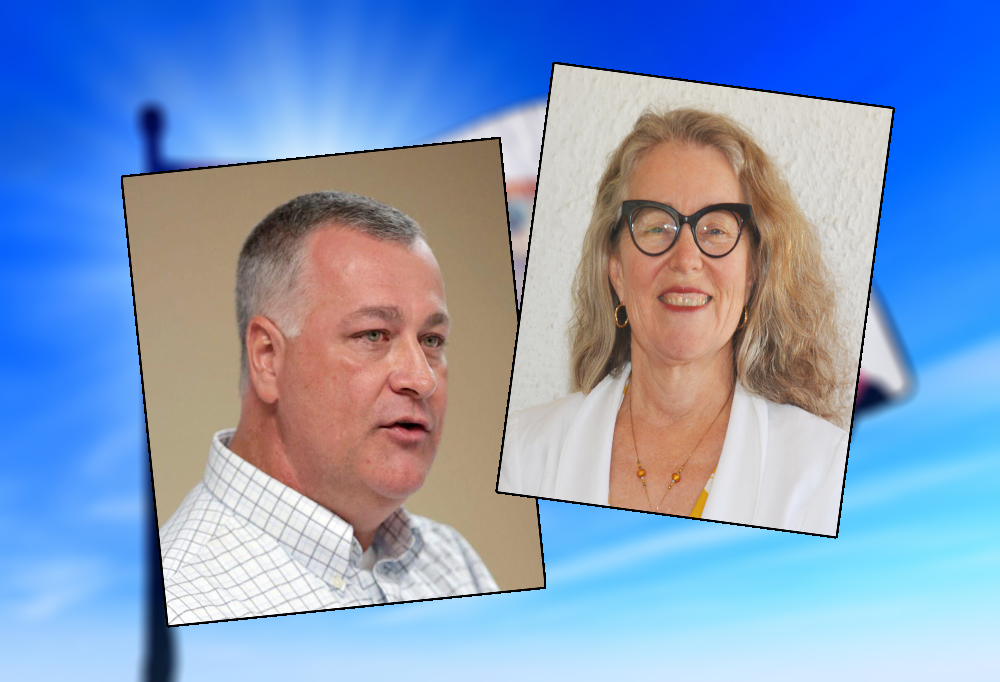 Lake Wales Democrat Catherine Price and state Rep. Ben Albritton held the closest thing to a Senate District 28 debate Wednesday before the Tiger Bay Club of Polk County.
While they tried to play nice, it wound up becoming a political junkie's dream.
The seat, currently held by Republican Sen. Denise Grimsley, a Republican, will be vacant in the November election. Grimsley ran unsuccessfully for Commissioner of Agriculture in the Aug. 28 primary.
Albritton, term-limited from his House seat, is a citrus grower and partner in a grove management company. He is the former chair of the Florida Citrus Commission and served as chairman of the House Agriculture and Natural Resources Committee, and vice chair of the House Natural Resources and Public Lands Subcommittee and the Appropriations Committee, among others.
Price, a nurse and public health administrator, is in her first run for office hoping to spur state lawmakers to promote better health care, improved access and more affordable care in the state. She also served abroad in the Peace Corps.
Both seemed to agree there should be no laws allowing recreational use of marijuana or an immediate jump to $15 an hour minimum wage, although Price said it could be done incrementally.
They even started out polite.
Albritton praised her perspective on health care (her premier issue) and her intelligence "instead of a wing nut who just wants to get elected."
"He is quite charming and a nice guy to run with," Price said.
Nevertheless, the two took a few definite rhetorical shots at one another.
"I am tired of criticism and over testing. This has been a pretext for stripping money from public schools and giving it to for-profit schools," she said.
Under a written question on education from the audience, Albritton said, "I support public, charter and home schools and follow the lead of some superintendents and principals that this is not just about money. What about home life? What about the community?"
SD 26 is geographically the largest, most rural, agricultural and Republican districts. Three of four candidates who ran in last month's GOP primary for Agriculture Commissioner live in or very close to the district.
Beginning in southern Polk County the SD 26 runs south, including all or portions of Highlands, Hardee, DeSoto, Charlotte, Lee, Glades and Okeechobee counties.
What SD 26 is not is among the six current-Republican districts that the Florida Democratic Party has assigned special attention and funding to as "viable." But Price said her almost continual presence among the eight counties will help her race.
"I am here because of the 'blue wave.' We need to have good strong debate on public issues," Price said. "I have been all over the district and this is the first time I have met Ben … I haven't seen him out there."
"If you think I don't move around in this district, keep thinking that all the way to the election. I have the endorsements and I know what I am doing. I hear a lot of non-specifics from you," Albritton shot back.
Each insult brought a cheer from the crowd, of course.
By the end of the last reporting period, Albritton raised $241,720; Price listed campaign contributions of $38,010.