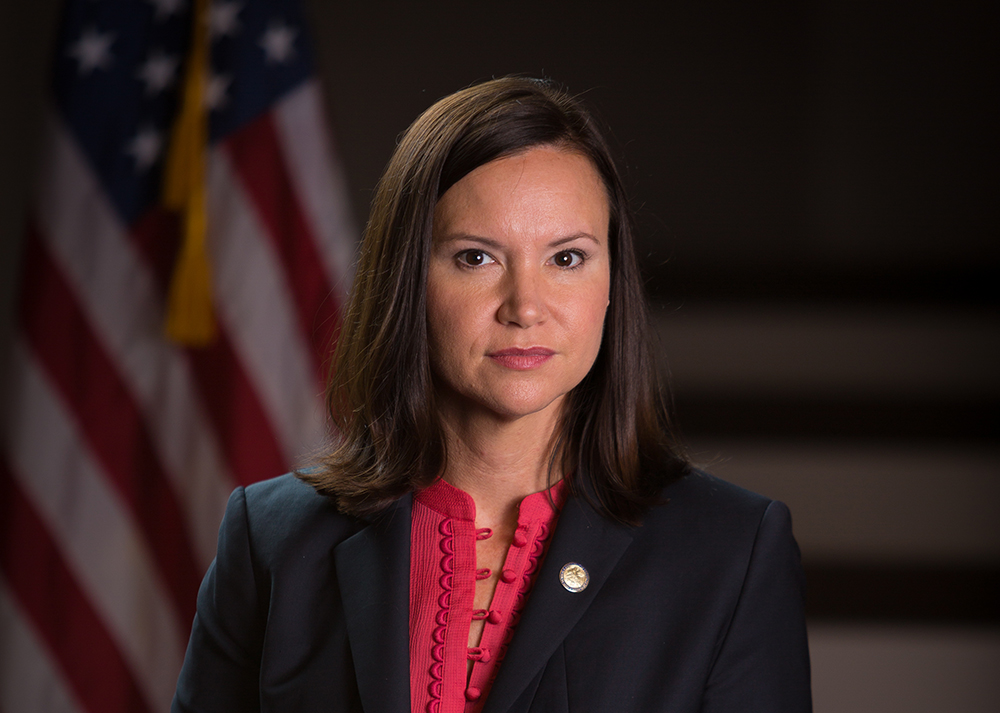 In the bare-knuckled GOP primary race for Attorney General, former Hillsborough Circuit Judge Ashley Moody played up law enforcement backing to distinguish herself from opponents.
Now the nominee, Moody continues to bank law enforcement endorsements — including from the other side of the aisle.
Moody's campaign rolled out a list Thursday of 14 more sheriffs endorsing her, including eight Democrats from rural counties, bringing her total to 57. Florida has 67 counties.
The Democrats:
— Glades County's David Hardin
— Dixie's Dewey Hatcher
— Lafayette's Brian Lamb
— DeSoto's James Potter
— Hamilton's J. Harrell Reid
— Jackson's Louis Roberts III

— Suwannee's Sam St. John
— Liberty's Eddie Joe White
Democratic endorsements suggest that Moody will draw votes from Blue Dog Democrats as well as Republicans in her race against the Democratic nominee, state Rep. Sean Shaw of Tampa.
Of all the Cabinet candidates, Moody seems to be the one best-positioned to overcome a potential Blue Wave. The latest survey by St. Pete's Polls shows Moody up two points over Shaw, a 46-44 margin.