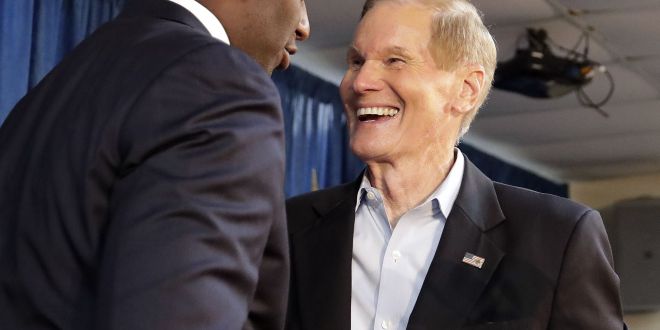 Progressive advocacy group Priorities USA Action said Friday that it's rolling out a multimillion-dollar digital ad campaign to mobilize black, Hispanic and young voters in support of Democratic gubernatorial nominee Andrew Gillum and U.S. Sen. Bill Nelson this fall.
"With health care, fair wages and the environment on the ballot in this election, the stakes could not be higher — and Bill Nelson and Andrew Gillum know it," said Priorities USA Action spox Matt Lopez. "Nelson and Gillum are proven fighters who show up and listen to every Floridian, and they won't let the needs of any community be ignored. Priorities is proud to launch this campaign to empower voters to stand with Nelson and Gillum and to take the fate of their state and their country back into their own hands."
The group said it'll spend $3.7 million on digital ads that will run statewide in English and Spanish on Facebook, YouTube, Spotify and Telemundo. Example ads included in the announcement focus on issues including wages and "Stand Your Ground," and pitch Gillum and Nelson as politicians that will give attention to those issues in office.
"Gonna get serious, fam. We need better wages here in Florida. Our teachers are some of the lowest paid in the country and we have a racist 'Stand Your Ground' law," says one of the ads. "Most politicians think they don't have to listen to people like me, but Andrew Gillum and Bill Nelson will."
Gillum being at the top of the ticket this fall has been viewed as a boon for Nelson's re-election chances as the third term Senator wasn't polling well among black and Hispanic voters in the early phases of his battle against Gov. Rick Scott, who has so far outspent the incumbent five-to-one.
While Nelson trails Scott by a couple of points in most polls of the Senate race, Gillum has consistently polled ahead of Republican gubernatorial nominee Ron DeSantis. A Reuters–Ipsos–UVA Center for Politics poll released this week showed the Tallahassee Mayor with a 6-point lead over DeSantis, which falls outside of the poll's margin of error.
The Priorities USA ads are below.