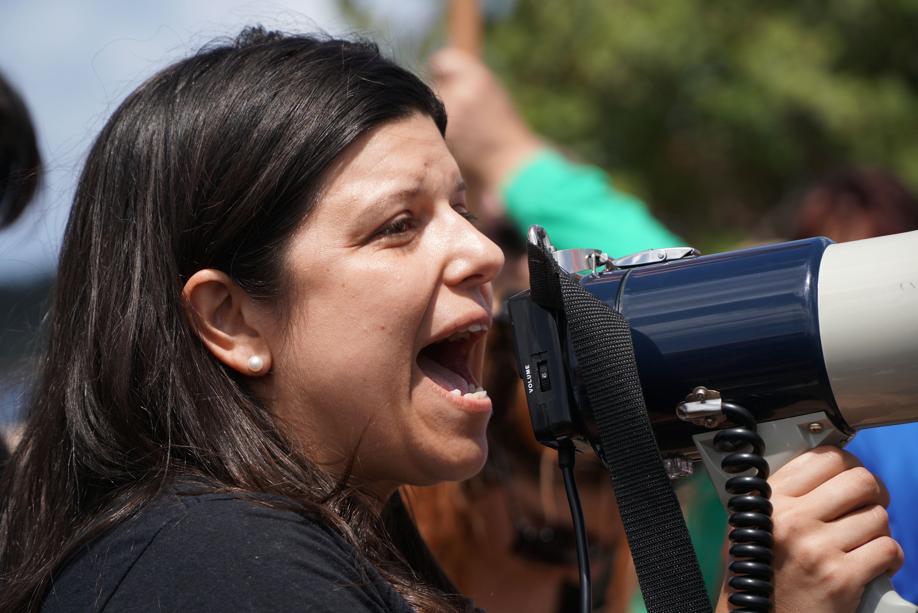 Florida House candidate Emma Collum, a Democrat, is bashing Republican House members who signed a letter urging the confirmation of Judge Brett Kavanaugh to the U.S. Supreme Court — despite an allegation of a decades-old sexual assault.
Christine Blasey Ford alleges Kavanaugh drunkenly accosted her at a party when the two were back in high school. Ford recently agreed to testify in front of senators next week regarding her allegations. Kavanaugh also said he will testify and has denied the claims by Ford.
The letter from House Republicans, signed by 73 members, did not mention the allegation. Rather, Republican lawmakers emphasized Kavanaugh's professional background and positive personal anecdotes to explain their support for his nomination.
"This letter is a repugnant show of partisanship over empathy and decency," said Collum, currently running for the open seat in House District 93.
"By asking the Senate to confirm Kavanaugh and ignoring credible allegations of sexual assault, Florida Republicans are enabling sexual abusers and sending a clear message to other survivors: 'If you come forward about your attacker, we won't listen.' We should believe women when they talk about their experiences."
That latter sentiment echoes comments made by Hillary Clinton during her 2016 run for the presidency, when she said to sexual assault victims, "You have the right to be heard. You have the right to be believed."
Critics responded by noting the Clintons' previous pushback against numerous sexual assault accusers of former President Bill Clinton. The "right to be believed" portion of the quote was eventually removed from the Clinton's 2016 campaign website, though the video of the remarks remained.
And currently, Democrats are earning sharp critiques for their handling of sexual assault allegations against U.S. Rep. Keith Ellison, now running to become Minnesota's attorney general. The party has not pulled its support for Ellison, and a recent poll found only 5 percent of likely Democratic voters in Minnesota believed the allegations.
Collum also called for the FBI to look into Ford's claims.
"In Kavanaugh's case, a full FBI investigation must be completed before a vote is considered. This letter makes it clear that Florida Republicans care more about control and power than they care about the millions of women whose only request is to be treated with dignity."
So far, Senate Republicans and the White House have rejected calls for the FBI to investigate further. That's despite the fact that the FBI performed a similar function when Anita Hill made accusations of workplace misconduct by then-Supreme Court nominee Clarence Thomas.