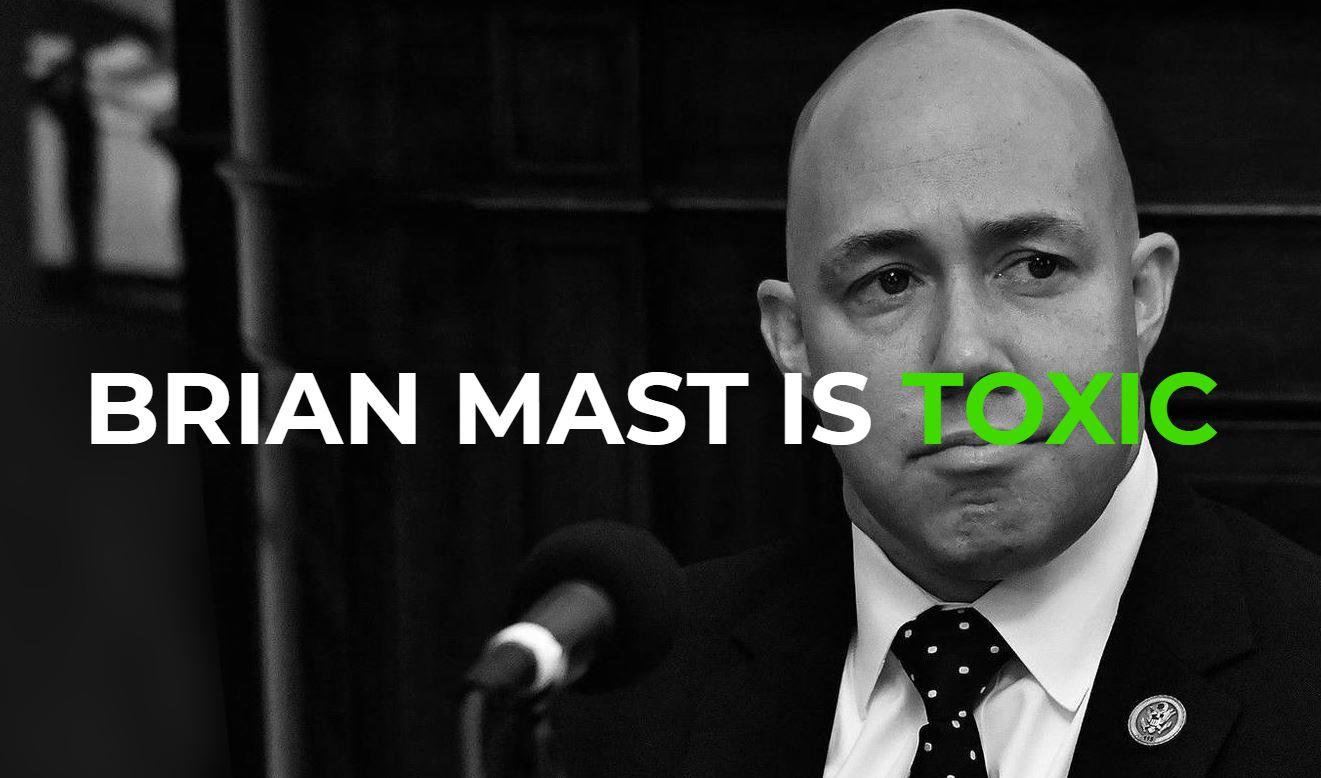 Lauren Baer, the Democratic candidate in Florida's 18th Congressional District, has launched a new website attempting to criticize the environmental record of her Republican opponent, U.S. Rep. Brian Mast.
The site, called "Brian Mast Is Toxic," launched Saturday. Baer's campaign says each day it will list a new "anti-environmental" vote cast by Mast during his time in Congress.
"Florida 18 can't afford an election-year environmentalist who panders to the big polluters who line his campaign coffers and only pays attention when his poll numbers are down," said Baer.
"Brian Mast is talking a big game of late, but the people of our community deserve to know his real record when it comes to the environment: cutting funding for the EPA, allowing pesticides to be dumped into our water, rolling back environmental protections, and slashing investments in renewables.
"Our environment is on life support, and our water has gotten worse on Mast's watch. It's time to elect a representative who doesn't only fight for our water when there's something personal to gain."
On Saturday, the site chose to highlight Mast's vote supporting the Tax Cuts and Jobs Act, which contained a provision opening up Alaska's Arctic National Wildlife Refuge to oil drilling.
Brad Stewart, a spokesperson for the Mast campaign, issued a statement defending the congressman's record on the environment.
"Congressman Mast has made fixing the water crisis his number one priority and in less than two years has passed legislation to authorize the EAA Southern Storage Reservoir, fully fund the Herbert Hoover Dike repairs, secure hundreds of millions of dollars to combat toxic algal blooms and restore the Everglades and more," said Stewart.
"No amount of lying about Congressman Mast's record can hide the fact that, by her own admission, Lauren doesn't plan to make water quality anything more than a political talking point."
Mast has spoken out on environmental issues during his congressional tenure. He has recently declined to endorse Republican Gov. Rick Scott in his U.S. Senate race over concerns regarding Scott's handling of water issues.
A recent survey from Public Policy Polling found Baer within three points of the incumbent Mast in the race for CD 18.