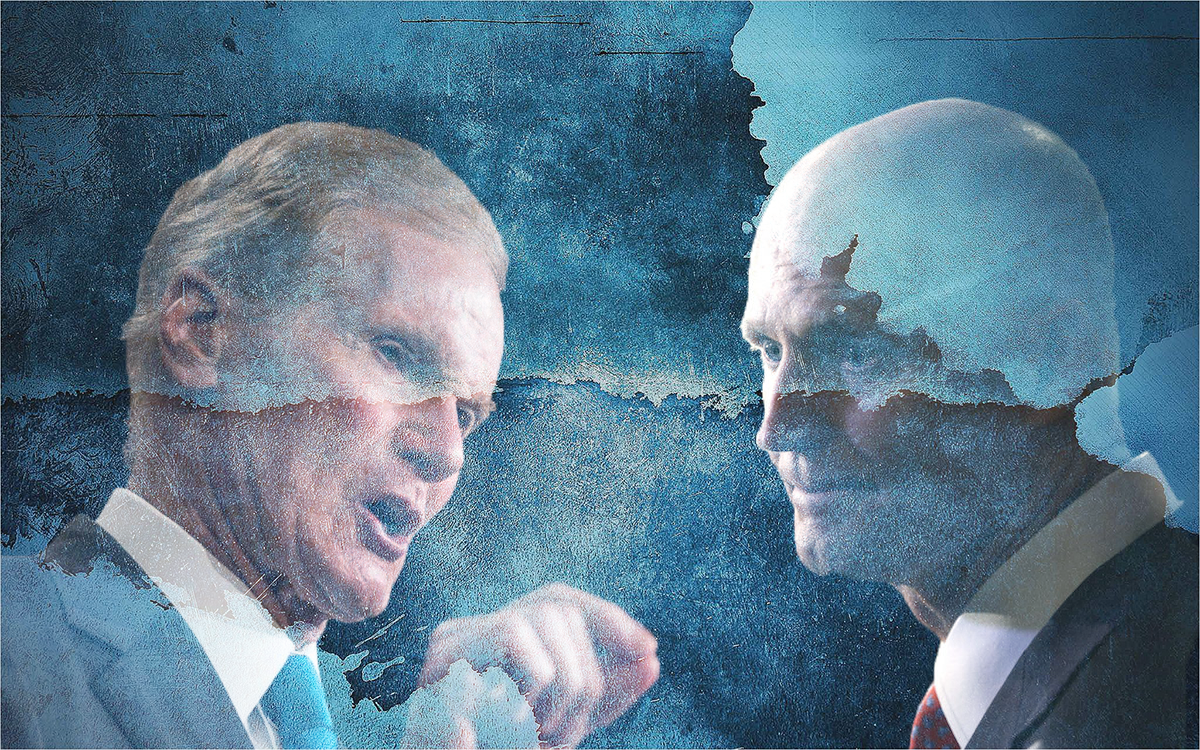 The University of North Florida released a poll Monday showing the race for U.S. Senate between Republican challenger Gov. Rick Scott and third-term incumbent Democrat Sen. Bill Nelson as an absolute dead heat.
The vast majority of polls have shown the candidates within the margin of error; this survey is close even in that narrow range.
Nelson and Scott were each the choice of 45 percent of those surveyed; another 8 percent was up for grabs. The new measure includes slightly more undecideds that a recent St. Pete Polls survey commissioned by Florida Politics that found the two men deadlocked at 47 percent apiece. Scott has led in most polls that show separation between the candidates, such as the recent FAU measure that gave him a 3-point lead over Nelson.
The UNF polling director says the results are good news for Nelson, who is one of 10 Democratic U.S. Senators up for re-election this year in a state carried by Donald Trump in 2016.
"Nelson and Scott are currently tied, but one bit of hope for Nelson is that more Democrats are unsure who they will vote for and partisans will come home in November," said Dr. Michael Binder, faculty director of the Public Opinion Research Lab at UNF.
"With polling numbers this close, the candidates that are most successful getting their voters to the polls are the ones who are going to win. Historically, Florida has had very close statewide elections, and this year is shaping up to be no different," Binder added.
Nelson carries Democrats 77 to 9; Scott holds Republicans 83 to 12. The real split is with NPAs, who break to Nelson 52-35.
The survey comes after Nate Silver's FiveThirtyEight declared that Nelson was the most vulnerable Democratic Senator up for re-election this year.
The poll of 616 likely voters, conducted Sept. 17-19 using live calls, saw respondents split 41 percent Republican, 40 percent Democrat, and the balance independents. Margin of error is 4 percent.