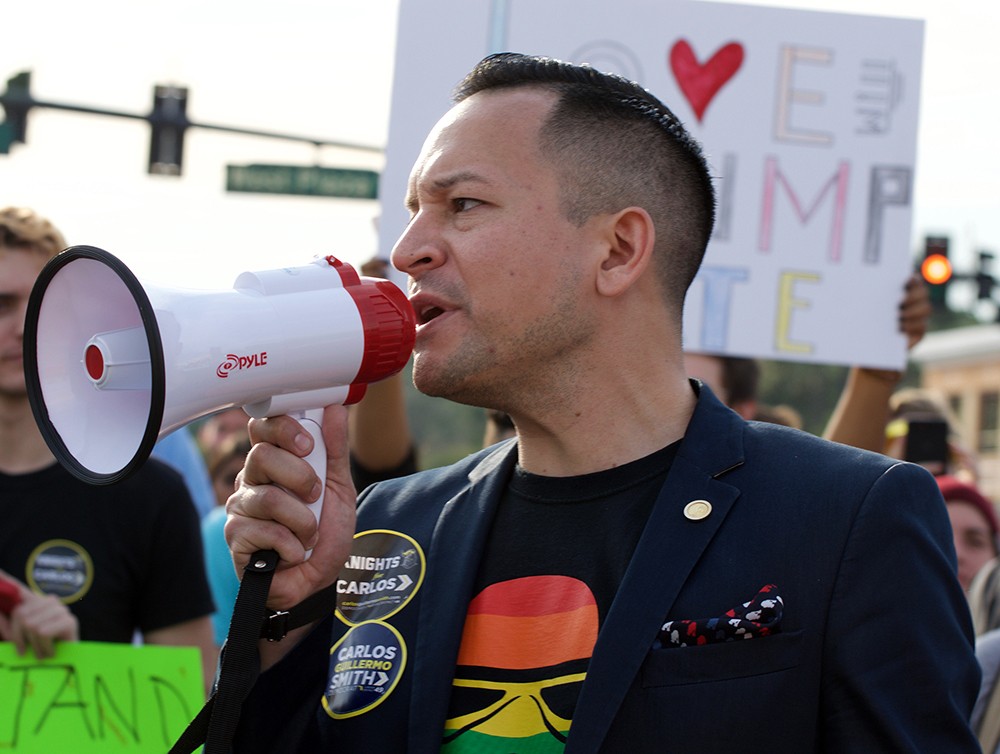 Democratic state Rep. Carlos Guillermo Smith raised $10,050 in the first two weeks of September keeping his campaign's cash fund ahead of that of Republican challenger Ben Griffin who added $7,000 in early September in the Flordia House District 49 race.
Smith, of Orlando, has now raised $108,695 and spent $42,482 of that, according to the latest campaign finance reports through Sept. 14, posted last Friday with the Florida Division of Elections. That gives Smith $66,213 left in the bank.
Overall, Smith has taken in a couple dozen $1,000 and $500 checks from PACs, unions, law firms and businesses but also has collected more than 450 donations from individuals, most of them for less than $100. In the latest two-week reporting period, he picked up two $1,000 checks from PACs, with the rest of the money coming from 37 individual contributions, much of it from fundraising in Sarasota.
Griffin, of Orlando, posted a $7,000 reporting period and now has raised $62,270, with $49,605 left to spend in the battle for the HD 49 seat representing northeast Orange County.
Griffin's campaign was boosted as soon as he entered the race in late June with a $5o,000 get-started check from the Republican Party of Florida. The money he raised in the Sept. 21 report came from $1,000 checks from six political action committees plus a Sunrise health care company. He has raised another $810 total raised through nine individuals' donations, but only $10 of that in the latest two-week reporting period.