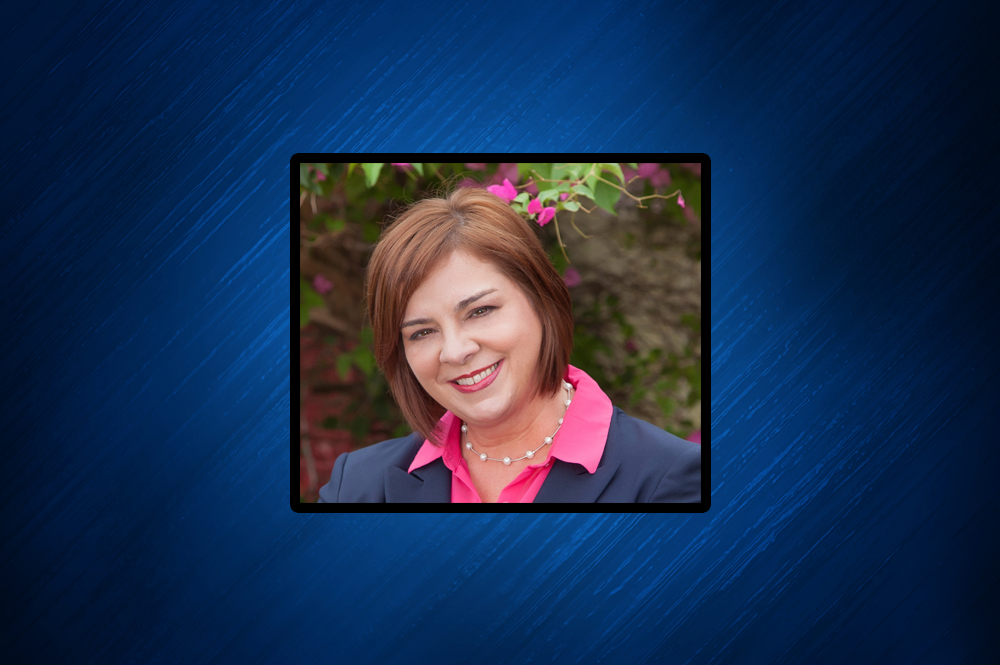 Democratic U.S. House candidate April Freeman died unexpectedly Sunday night, according to her family.
She was running in Florida's 17th Congressional District.
Freeman's husband David posted the news Monday on Facebook.
"It's with great sadness that I feel I must inform all of you that my beloved wife April passed away suddenly last night," he wrote. "To all of her family and friends here on Facebook, my heart aches with you."
Florida Democratic Party Chair Terrie Rizzo also released a statement on the news.
"April put her heart and soul into her community — and was dedicated to making a better future for all Floridians," Rizzo said.
"Just last night she was in the office, making calls and working to get out the vote," she added. "Her work ethic and passion was an inspiration to all of us. It is a tremendous loss to the Democratic Party and to all who knew her.
"Our hearts break for her family and love ones, who are grieving her loss."
Freeman on Aug. 28 won the Democratic nomination over Bill Pollard.
It's the second time she's run in the district. She also ran against incumbent Rep. Tom Rooney in 2016. Rooney this year announced his retirement, and Freeman had hoped for a better shot at victory in the heavily Republican district with an open seat.
"We have a real shot at this," she said a couple weeks ago. "Two years ago we made Tom Rooney spend $1 million in the last weeks of the campaign and no one has ever done that before."
In between Congressional runs, Freeman ran for Cape Coral mayor. And in 2014, she ran in Florida's 19th District after the resignation of Trey Radel.
She previously worked in TV production, including on HBO's "Hemingway and Gelhorn," and she ran her own political consulting firm, Freeman & Associates.
Later on Monday, her Republican opponent — state Sen. Greg Steube — said he was cancelling all campaign events next week "out of respect."
My thoughts & prayers are with April Freeman's family in the wake of her tragic passing. I respect her service to our community and admire her commitment to the causes she cared about. Out of respect to her memory, next week's campaign events will be cancelled.

— Greg Steube (@gregsteube) September 24, 2018
As for the business of the upcoming election, ballots have already been printed out, but state law allows for a replacement nominee.
The Florida Democratic Party in coming days will work with county chairs and executive committees on consideration of any nominees who come forward.
After a nominee in named, election officials will post a note in voting booths and send it with in mail-in-ballots that votes for Freeman will now count for the designated nominee, according to Sarasota County Supervisor of Elections Ron Turner.
JoAnne DeVries, chairman of the Sarasota Democratic Party, said Freeman will be missed. "She was such a sweetie," DeVries said. "She loved being a candidate even if her health got in the way in the last few months."
Pollard, whom Freeman beat in the Democratic primary, said: "Although we were contenders for the same nomination, I am saddened. We shared mostly the same political ideals and we a few times talked on the sidelines about them. My condolences go out to her loved ones, especially her husband, David."
Freeman was 54. WINK News reports she is survived by her husband, two children and two grandchildren.
Other politicians in the region also expressed sadness at the news.
David Holden, Florida's 19th Congressional District:
Today I was surprised and saddened to learn of the passing of April Freeman, Democratic congressional candidate in the neighboring 17th District. April was a good friend and a committed community activist who wanted the best for the people she sought to represent. @April4Congress pic.twitter.com/nIk5GtdNQw

— David Holden (@holden4florida) September 24, 2018
David Shapiro, Florida's 16th Congressional District:
Heartbroken to hear of April's passing. April was such a passionate advocate, she will be missed. https://t.co/ASezbDmrEP

— David Shapiro (@Shapiro4FL16) September 24, 2018
Sean Shaw, Attorney General candidate:
Our thoughts and prayers are with the family of April Freeman. Her dedication to public service and improving the lives of those around her are emblematic of the Floridian spirit. Democrats will carry her memory with us as we march forward towards election day. #RIP

— Sean Shaw (@SShawFL) September 24, 2018
Ruta Jouniari, Sarasota County Commission candidate and former state House candidate:
Shocked and saddened by the loss of an amazing woman, activist and patriot. Condolences for her husband David and family. April Freeman you will be missed. pic.twitter.com/khciIhzn1Z

— Ruta Maria Jouniari (@vote4ruta) September 24, 2018
Erika Lundquist, former Manatee County Commission candidate:
This is a sadness. @DemocratManatee https://t.co/rTf0TyChUZ

— Erika Lundquist 💬 (@ErikaLLundquist) September 24, 2018