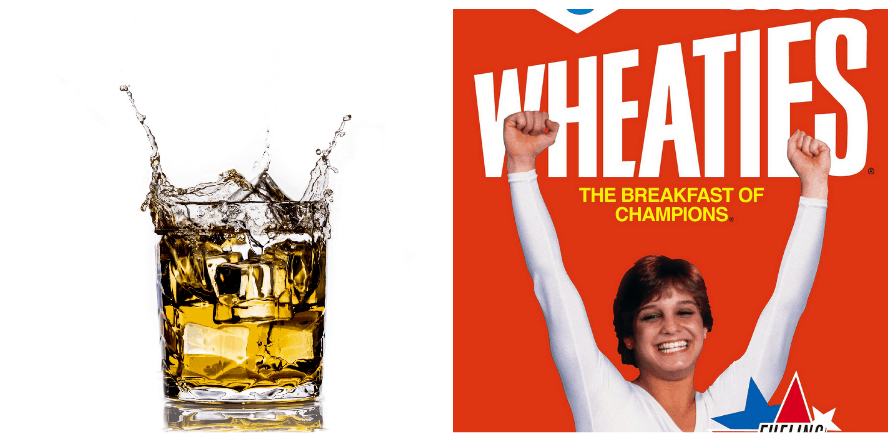 Target and Walmart are heading to court to get an administrative law judge to give them what Gov. Rick Scott wouldn't: The ability to sell whiskey and Wheaties in the same store. 
The big-box retailers late Monday filed an administrative challenge against the state's Division of Alcoholic Beverages And Tobacco (ABT).
At issue: The state's obscure, 24-year-old "Restaurant Rule," which restricts eateries and other businesses that have 'consumption on premises' liquor licenses from selling anything other than items "customarily sold in a restaurant." The plaintiffs say the rule is "not supported by logic or necessary facts."
For over eight decades, Florida law — enacted after Prohibition — has required retailers to sell hard liquor in a separate store, though beer and wine can be sold in grocery aisles.
The current end game is that retailers selling ready-to-eat food, such as Costco, would be able to use consumption on premises licenses normally granted to restaurants to avoid the prohibition on selling booze in the same space as other goods.
(Costco isn't involved in the current case, but has also been fighting the battle. One of its Florida stores was denied a consumption on premises license earlier this year.)
Bills have been filed since 2014 to remove the wall of separation between hard liquor and other items. Last year, legislation barely passed both chambers only to get vetoed by Scott, who said it'd be a job killer for small businesses, many of whom would likely be overwhelmed by big-box stores' superior selling power.
Attorneys for the GrayRobinson law firm, which has represented Costco in Florida, filed the petition challenging the Restaurant Rule on behalf of Target and Walmart, each of which "operate(s) numerous locations in the state of Florida that are licensed as restaurants."
"In effect, the Rule forecloses (them) from obtaining a consumption on premises license," the petition says.
ABT's rule defines items "customarily sold in a restaurant" as only "ready to eat appetizer items, ready to eat salad items, ready to eat entrée items, ready to eat vegetable items, ready to eat fruit items (and) hot or cold beverages." State law, however, is silent.
In any case, the state "has granted hundreds, if not thousands, of applications for consumption on premises licenses for entities that sell items beyond those identified in the Rule," the petition says.
"Applications that have been approved include ones for golf country clubs, hotels, casinos, movie theatres, retail stores, sports complexes, bowling alleys, and senior living complexes, among others, all of which, in addition to ready to eat foods and beverages and lottery tickets, sell merchandise like golf clubs, clothing, toiletries, jewelry, fashion accessories, movie tickets, cosmetic products and other items similar to those sold by petitioners."
Also joining the challenge is the TopGolf "golf entertainment" chain, which has five locations in Florida.
State regulators have "also recently informed TopGolf that its Florida locations, which are licensed for consumption on premises, are prohibited from selling items other than those identified in the Rule, despite the fact that TopGolf has been selling such items since opening each location in Florida," the petition says.
ABT "was fully aware of such sales at the time it issued the licenses to TopGolf. Yet, the Division has now decided to selectively enforce the Rule against TopGolf and other similar restaurant retailers."
The case has not yet been assigned to a judge at the Division of Administrative Hearings.
An attorney representing Publix, ABC Fine Wine & Spirits, and the Florida Independent Spirits Association, all of which oppose tearing down the wall, warned regulators at a rule-making workshop earlier this year. 
"The purpose of rule-making is to interpret statutes, not to get around laws that a party does not like," said William Hall of the Jones Walker firm. "The (state) should reject this attempt to use rule-making to usurp the legislative process."