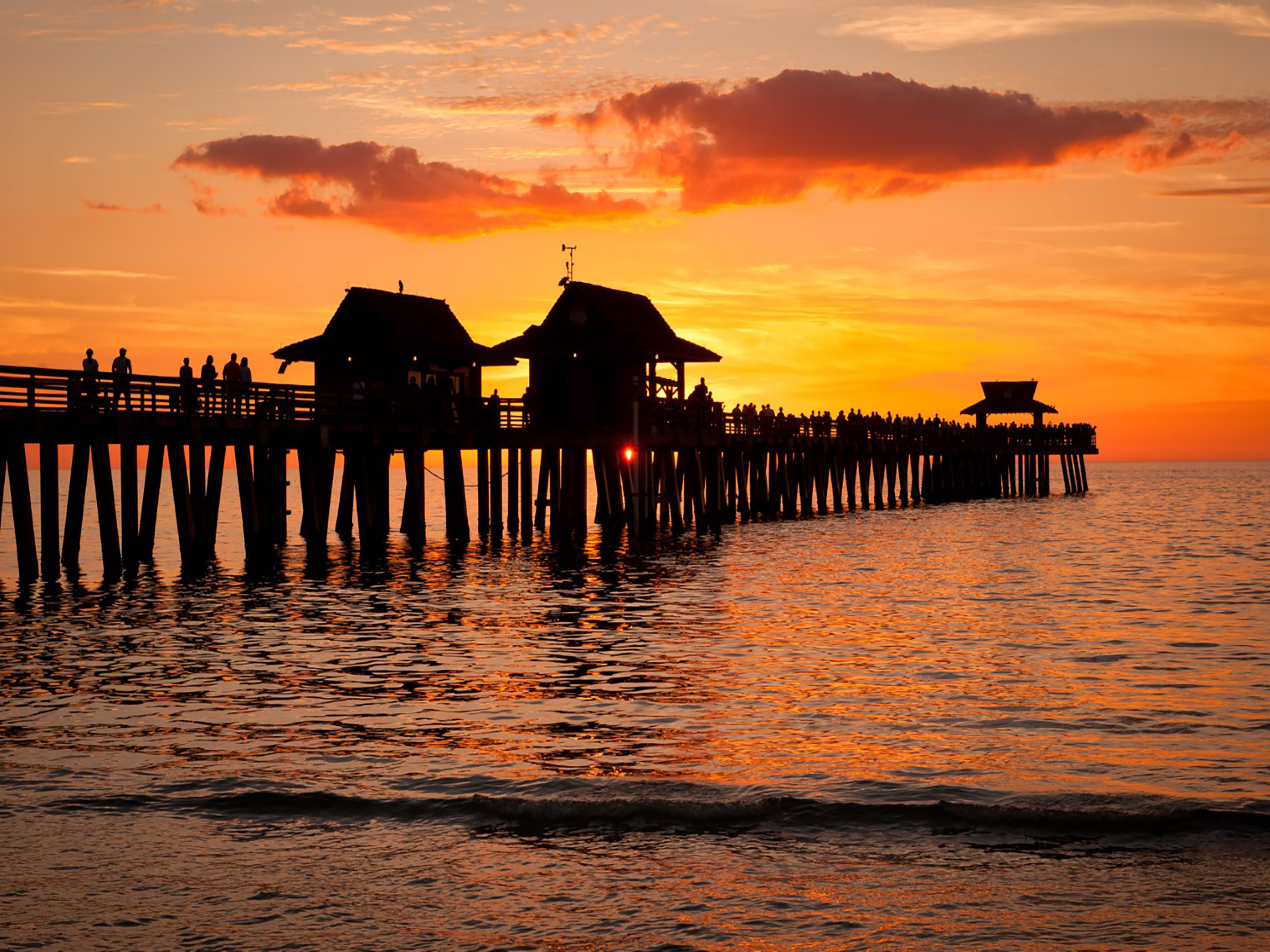 Sunburn — The morning read of what's hot in Florida politics.
By Peter Schorsch, Phil Ammann, Daniel McAuliffe, Jim Rosica, and Drew Wilson.
We're now six weeks out from Election Day and even though the national sentiment is 2018 will be a wave year for Democrats, Florida's shown only a twinkling of the so-called "blue wave."
Still, looking past the tough U.S. Senate race at the top of the ballot, Florida Democrats see more than a few legitimate pickup opportunities in the state House, where Republicans have held a commanding majority for a couple of decades.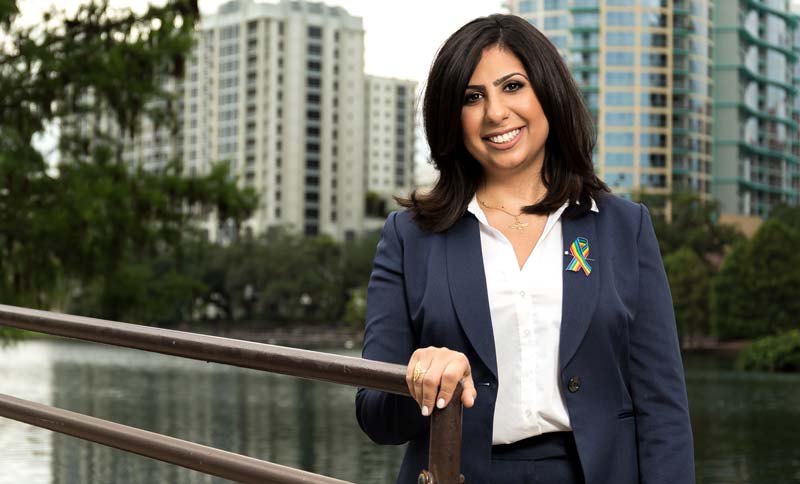 There are plenty of banner races that have gotten attention. Anna Eskamani has raised beaucoup bucks primed to flip HD 47, Emma Collum is keeping it competitive in HD 93, Trayce Polson looks like a threat to upset Wyman Duggan in HD 15 and then there're all the seats that have eluded Democrats in Miami-Dade, where the thought is even a "blue ripple" could send some lawmakers packing.
But Florida Democrats are also eyeing some sleeper races across the state that they believe could crack the GOP's near-supermajority in the state House.
In HD 69, Jennifer Webb went unchallenged in August and is sitting pretty while her Republican opponent, Ray Blacklidge, is trying to temper some of his far-right rhetoric from the primary election and there's a similar situation in HD 63, a perennial swing seat where incumbent Republican Shawn Harrison is facing Fentrice Driskell.
Other lesser-funded candidates are also turning heads in districts once seen as stretch goals.
In the Orlando area, there's a feeling that despite their six-figure campaign accounts, Bob Cortes and Scott Plakon are taking their eyes off the ball while their constituents are starting to pay more attention to Joy Goff-Marcil and Tracey Kagan.
If Florida Democrats get results reflecting even half of their current optimism, they might be taking more than a bite out of the GOP's 30-seat majority.
— SITUATIONAL AWARENESS —
—@ryanbeckwith: Good afternoon. The midterm elections are 43 days from now. The top story is … (motions vaguely around) all this.
—@AmyEWalter: Combine the already fraught & polarized issue of sexual harassment w/ polarized SCOTUS confirmation & social media =unpredictable & unprecedented hearings next week. You'd be wise not to try to 'game out' the political repercussions.
—@Amy_Sisskind: If the NYT had retracted their story over the weekend, after reporting based on a source INSIDE the room by WAPO and NBC News indicated Rosenstein was being sarcastic, Trump wouldn't have a pretext to fire Rosenstein. Instead, NYT doubled-down.
—@DaneEagle: Saddened by the loss of @AprilFreemanFL. She was always kind & fair to me, and she focused on our similarities rather than our differences, even though we represent different parties. No doubt she loved her community. My prayers are with her family.
—@JaysonSt: Every day when I look at the standings, it's hard to miss that the #Indians & #Rays have the same record. But they haven't had the same schedule! So one team could easily win the World Series. And the other could finish 18 games out of 1st. Have to admit I feel for the Rays.
— DAYS UNTIL —
Future of Florida Forum — 1; Government shutdown — 6; FSU vs. UM football game — 11; Voter registration deadline for General Election — 15; 'Before You Vote' Florida U.S. Senate debate — 28; MLB World Series begins — 30; 'Before You Vote' Florida Governor debate — 30; Early voting begins — 32; Halloween — 36; General Election Day — 42; 2019 Legislature Organization Session meetings — 56; Thanksgiving — 58; Black Friday — 59; Florida Chamber Insurance Summit — 63; 'Hamilton' comes to the Straz Center — 140; 2019 Legislative Session starts — 161; Captain Marvel release — 164; 2020 General Election — 770.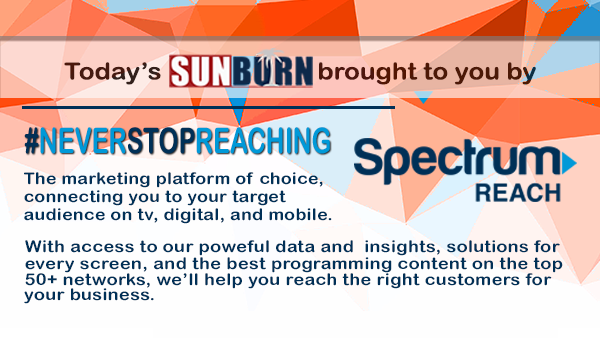 — TOP STORY —
"U.S. House candidate April Freeman dies suddenly" via the News-Press.com — "It's with great sadness that I feel I must inform all of you that my beloved wife April passed away suddenly last night. To all of her family and friends here on Facebook, my heart aches with you," her husband wrote on her Facebook page. Freeman, 54, won the Democratic nomination in Florida's 17th Congressional District on Aug. 28 and was facing Greg Steube in the general election. Freeman was a perennial candidate in Southwest Florida, losing U.S. House races to Curt Clawson in 2014 and Tom Rooney in 2016. She also ran for Cape Coral Mayor last year.
— DESANTIS VS. GILLUM —
"Andrew Gillum's own chief of staff criticizes Tallahassee crime rate" via Matt Dixon of POLITICO Florida — Voters in Tallahassee received mailers in recent days indirectly attacking the Democratic gubernatorial nominee's record on fighting crime in the city, where he has been mayor since 2014. The two mail pieces were sent by Dustin Daniels, a mayoral candidate who was Gillum's top aide until March. "Tallahassee had the highest number of murders in history last year and we top the state for the highest crime rate," read one of the mail pieces. "We must do better." The rebuke from a longtime top staffer only serves to amplify ongoing criticism from Republicans that Tallahassee has been overrun with crimes committed on Gillum's watch. The mayor's foes point to the FBI's Uniform Crime Report, which shows Leon County, in which Tallahassee is the only major city, led the state in violent crimes last year and recorded an increase in homicides, which jumped from 12 to 22. Overall, however, both violent and property crimes fell across the county.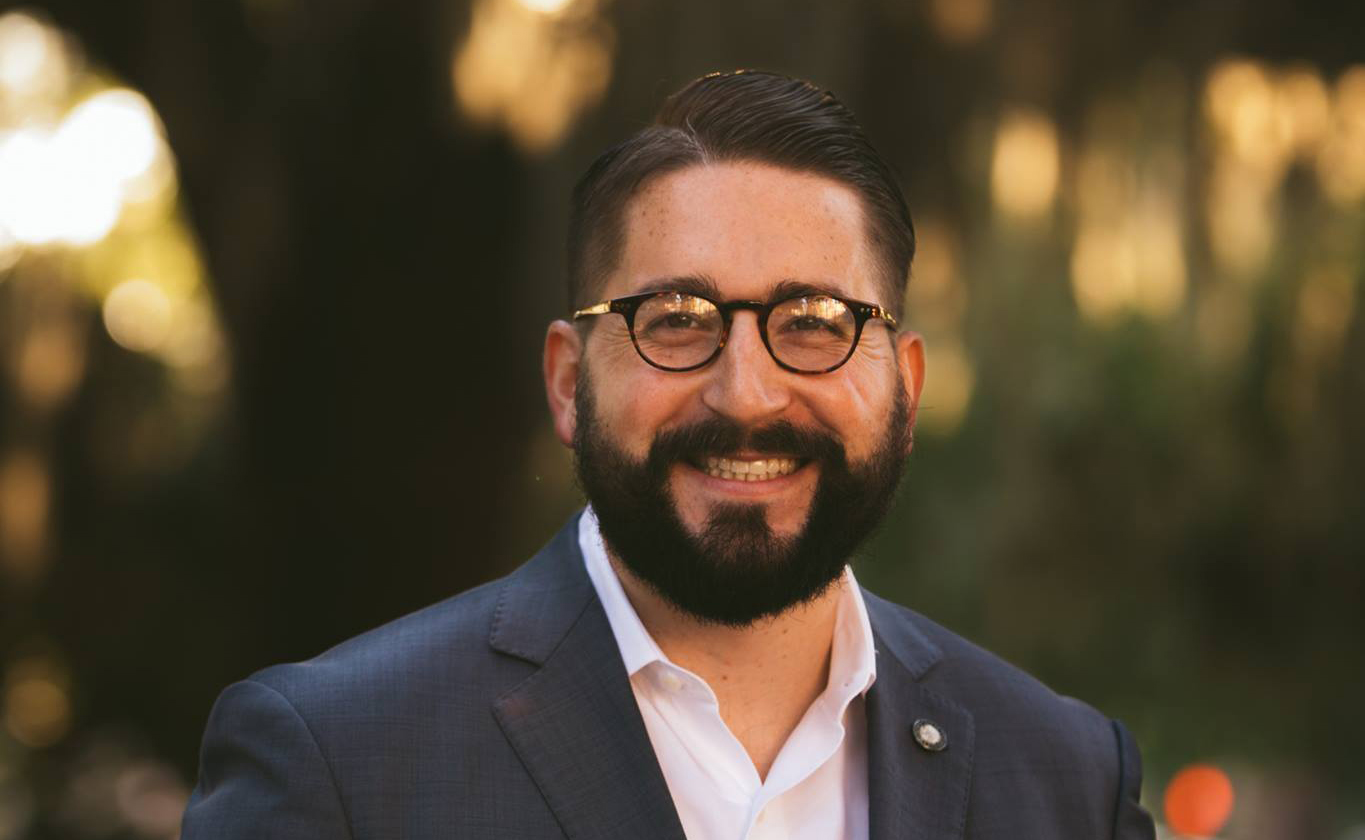 Ron DeSantis tees off on Gillum's 'anti-Israel associations' — During a news conference at Performance Feeders, Inc., DeSantis blasts a reporter, calling out the media for failing to report on Gillum's anti-Israel associations. "Have you asked Gillum why he had CAIR — the Council of American/Islamic Relations — to Tallahassee in 2016?" DeSantis asked. "He spoke to welcome them, they were an unindicted co-conspirator in the Holy Land Foundation terror financing trial … the largest terror financing trial in history." Why were they in Tallahassee? "To protest the anti-BDS legislation." DeSantis was referring to the Boycott, Divestment and Sanctions movement, a global campaign promoting various forms of boycott against Israel until it meets what the campaign describes as "[Israel's] obligations under international law."
To view the exchange, click on the image below:
"Matching money keeps flowing to DeSantis, Gillum" via the News Service of Florida — Gillum got $233,765 and DeSantis received $79,484 … The program, which matches individual contributions of $250 or less, has now distributed $5.68 million to nine candidates for governor and Cabinet positions, including four candidates who lost in primary elections. Gillum has received a total of $854,396 through the program, and DeSantis has pulled in $1.23 million.
"DeSantis, Gillum funnel money to parties" via the News Service of Florida — The Gillum committee, known as Forward Florida, sent $2 million to the Florida Democratic Party in a transaction dated Sept. 12, while the committee Friends of Ron DeSantis contributed $2 million to the Republican Party of Florida on Sept. 13. The Gillum committee reported collecting $1.77 million in contributions from Sept. 8 through Sept. 14, with $1 million of that amount coming from the Democratic Governors Association. The DeSantis committee reported raising $2.6 million during the same period, with $1.5 million coming from Palm Beach County resident Laura Perlmutter, the reports show.
New Gillum ad attacks DeSantis on health care, pre-existing conditions — "Everybody" highlights DeSantis' record of "taking healthcare away from Floridians" by demanding "any new health law eliminate protections for people with pre-existing conditions" — going so far as to tell cancer patients without insurance should just "go to the emergency room." Campaign spokesperson Joshua Karp says: "Andrew Gillum will always fight for what's best for Florida, including expanding Medicaid to 800,000 people and protecting those with preexisting protections. The choice in this election is clear — Andrew Gillum will always stand up for everyday Floridians."
To view the ad, click on the image below:
Assignment editors — The Gillum campaign will hold events to highlight health care positions, in contrast to Republican DeSantis, joined by state Sen. Oscar Branyon, state Reps. Cynthia Stafford and Nick Duran and SEIU Florida President Monica Russo, 11 a.m., SEIU Local 1991, 1601 NW 8th Ave., Miami. Later, the campaign will join with state Sen. Bobby Powell, Miami-Dade County Commissioner Mark Bernard, West Palm Beach Mayor Jeri Muoio, Palm Beach Gardens City Commissioner Rachelle Litt and other health care professionals, 1 p.m., SW corner of 14th St. and N Flagler Dr., 200 14th St, West Palm Beach.
— SCOTT VS. NELSON —
Bill Nelson campaign unveils two new ads — One and highlights the job Scott has done as Governor, While the other issues a call to Floridians to look beyond rigid ideologies employed by politicians who seek to divide the electorate. Both 30-second spots began airing throughout Florida over the weekend. "Speak" details how the green algae crisis fouling Florida waters stems from Scott's failed environmental policies. The ad also cites media investigations into how Scott enriched himself in office — and how he hid it from the public. "Strapped," is a call for independence and non-partisanship on the part of political leaders and citizens. "We're all in this together. If we just remembered that, we'd get a lot more done," Nelson says in the ad.
To view "Speak," click on the image below:
To view "Strapped," click on the image below:
Tweet, tweet:
Coming home GOP style? @FLGovScott — who has been at odds with @FloridaGOP for nearly 4 years — has agreed to appear at Fla. GOP 2018 Victory Dinner at Disney World this Saturday. This marks the most significant event he's done for them since party booted his pick for chair

— Gary Fineout (@fineout) September 24, 2018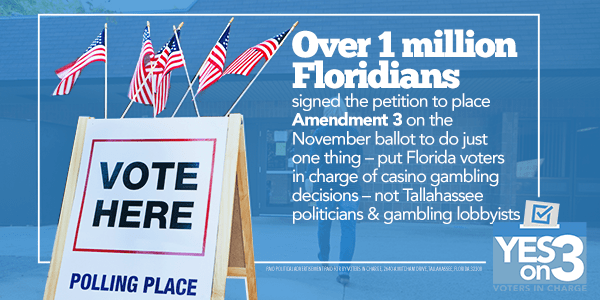 — NOTES FROM THE CAMPAIGN TRAIL —
ICYMI from last night's "Last Call" — Bruce Nathan, the Stuart man now suing to get back on the ballot for Governor as a no-party affiliated (NPA) candidate, knows he's in a David-versus-Goliath battle with the state. And that's why he's doing it. "Somebody finally has to make this stand, (to say) that the Division of Elections doesn't have the final word," he told Florida Politics after a Monday afternoon bench trial. "It's time for us, the people, to take our country back, our state back. The government has run over us." Nathan is suing the Division of Elections to get on the November ballot as an NPA candidate for governor, even though he lost the GOP primary for the office in August.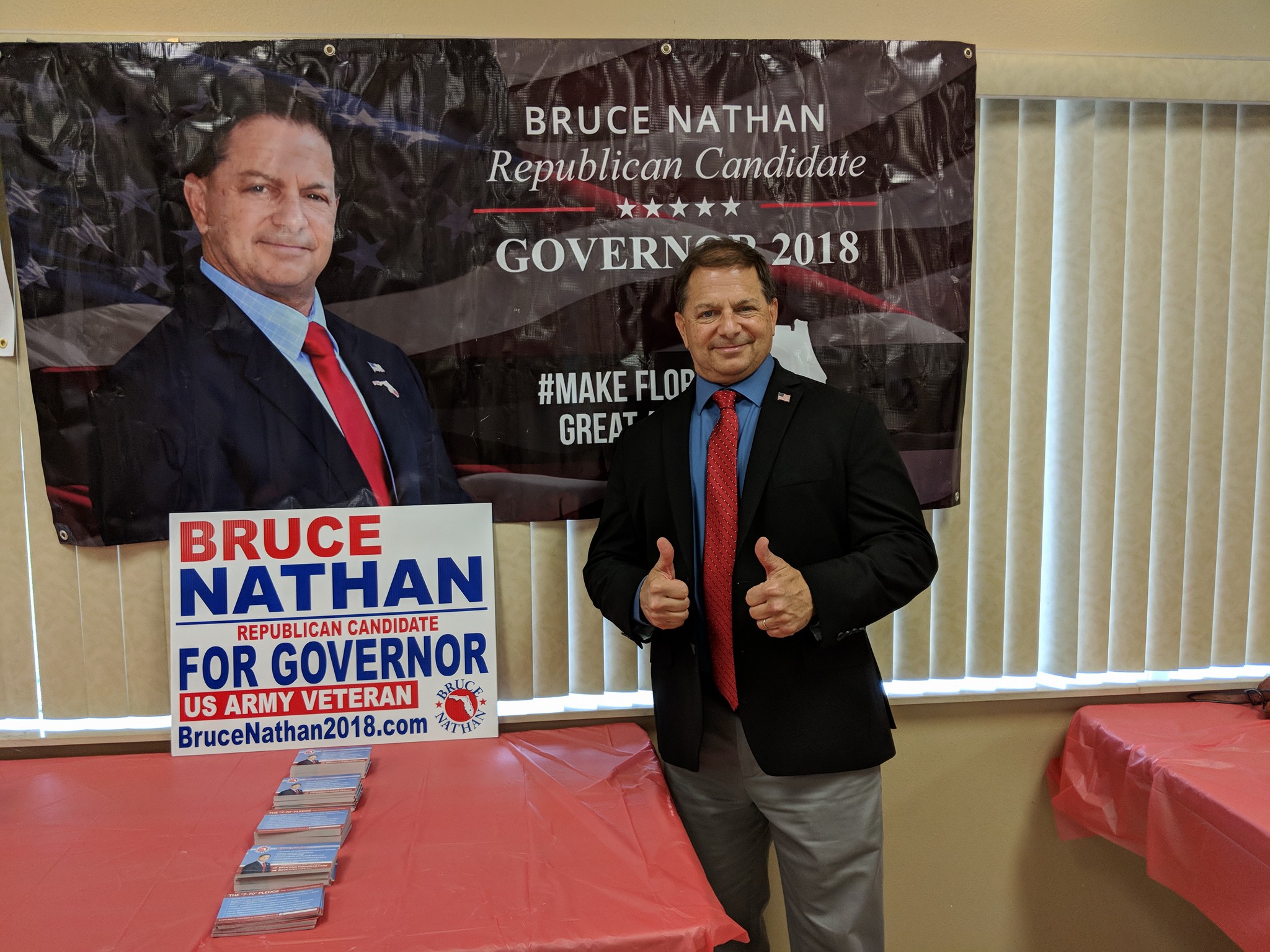 "GOP Cabinet candidates bring in cash" via Jim Turner of the News Service of Florida — State Rep. Matt Caldwell, a North Fort Myers Republican running for Agriculture Commissioner, has raised more than $1 million for his campaign account and the committee Friends of Matt Caldwell since the Aug. 28 primary elections … But the reports filed before the Friday deadline are more than $500,000 short of that mark, at least in part because they do not reflect some large contributions. In the race for attorney general, Republican Ashley Moody reported raising a combined total of $91,875 for her campaign account and the committee Friends of Ashley Moody from Sept. 8 through Sept. 14. Democrat Sean Shaw reported raising $82,344 in the same period for his campaign account and the political committee Sean Shaw for Florida. In the race for state chief financial officer, Republican incumbent Jimmy Patronis widened his fundraising edge over Democrat Jeremy Ring. Patronis reported picking up $28,090 during the Sept. 8 to Sept. 14 period for his campaign account and the committee Treasure Florida, compared to $3,975 raised by Ring.
Leading gun-safety groups endorse Sean Shaw for AG — Everytown for Gun Safety Action Fund and volunteers with the Florida chapter of the Florida chapter of Moms Demand Action for Gun Sense joined Democratic Attorney General nominee Shaw at the Tampa Courthouse to announce its endorsement of Shaw for Attorney General. Everytown for Gun Safety Fund spokesperson Molly Corbett said: "Everytown for Gun Safety Action Fund is proud to endorse gun safety champion, Representative Sean Shaw. In November, Americans will elect leaders like Rep. Shaw who will stand up for their safety."
"GOP pollster Jim McLaughlin talks AG race" via Fox News — "Everyone's focused on the Governor's race and the Senate race, but the Attorney General race really matters," said McLaughlin, president of McLaughlin & Associates and a nationally recognized Republican pollster. "The Republicans are fired up about their candidate, Ashley Moody … Sean Shaw's never prosecuted a case in Florida, and I think that's going to become an issue there … I think at the end of the day, it's Florida, [Moody's] not going to run away, it's going to be very competitive, but I give her the edge."
"Two months before election, Gus Bilirakis tries to tweak flawed opioid law he backed" via Tracey McManus of the Tampa Bay Times — On Sept. 5, two months before Election Day where he's running for a seventh term, Bilirakis filed a bill to clarify a 2016 law he co-sponsored that made it nearly impossible for the Drug Enforcement Administration to intercept suspicious shipments of prescription drugs. The new law in 2016 made the DEA prove a "substantial likelihood of an immediate threat," a far higher bar that gave drug companies a freer reign … Now Bilirakis' bill offers a change the Department of Justice requested, which would allow the DEA to freeze sketchy shipments based on "probable cause" of an immediate threat. But two irreversible things occurred between when the drug industry's lobbying for the original law heated up in 2014 and Bilirakis' change of heart: Bilirakis, a Republican from Palm Harbor, accepted $40,000 from the same drug companies Florida Attorney General Pam Bondi would later say "caused the opioid crisis." And more Floridians died.
Assignment editors — Congressman Charlie Crist joins St. Petersburg Mayor Rick Kriseman, Kristen King, City Council Chair Lisa Wheeler-Bowman and community members for a news conference calling out DeSantis' votes in Congress to take away health care protections for pre-existing conditions, 10:45 a.m., outside of Community Health Centers of Pinellas at Johnnie Ruth Clarke, 1344 22nd Street South, St. Petersburg.
"Two months before election, Gus Bilirakis tries to tweak flawed opioid law he backed" via Tracy McManus of the Tampa Bay Times – On Sept. 5, two months before Election Day where he's running for a seventh term, U.S. Rep. Gus Bilirakis filed a bill to clarify a 2016 law he co-sponsored that made it nearly impossible for the Drug Enforcement Administration to intercept suspicious shipments of prescription drugs. For 40 years, the DEA had authority to halt shipments that posed 'an imminent danger' to the public. The new law in 2016 made the DEA prove a 'substantial likelihood of an immediate threat,' a far higher bar that gave drug companies a freer reign as the opioid crisis ravaged the nation.
New ad highlights Vern Buchanan's record on red tide — A new campaign ad premiering this week from the Buchanan campaign highlights the Longboat Key Republican's record on red tide and toxic algae. The ad focuses on Buchanan's leadership in the bipartisan fight in Washington against red tide. In 2007, Buchanan worked with Tampa Bay Congresswoman Kathy Castor to provide $90 million in federal money for red tide research. Recently, Buchanan got legislation signed into law to increase funding for the National Oceanic and Atmospheric Administration (NOAA) by $8 million and voted earlier this month for an additional $15 million to help the Army Corps of Engineers fight toxic algae. Buchanan is also the only Florida Republican — one of just two nationwide — to be endorsed by Oceans Champions, the first environmental organization of its kind focused solely on oceans and ocean wildlife.
To view the ad, click on the image below:
"Enabled, not disabled: Candidates run to raise disability rights awareness" via Jacob Ogles of Florida Politics — Faith Olivia Babis and Kathy Lewis attended the same conferences for advocates for the disabled before either became a political candidate. Now the two hope to join forces in the state Senate. Babis, a peer mentor at the Suncoast Center for Independent Living, hopes to make history this year as the first physically disabled person elected the Florida Legislature. After state Sen. Greg Steube, a Sarasota Republican, resigned his seat in state Senate District 23, Babis became the only Democrat to file in an election scheduled this November. She faces state Rep. Joe Gruters. Lewis won a Democratic primary in state Senate District 20 over Joy Gibson, but now faces former Senate President Tom Lee in a district that Trump won 52-44.
"Red tide helps drive the debate in HD 74 race" via Earle Kimel of the Sarasota Herald-Tribune — During the Republican primary — in which James Buchanan bested North Port Vice Mayor Linda Yates — talk centered more around the need to widen River Road, to establish a hospital in North Port and the need to ease the shortage of skilled labor for local manufacturers. While education, infrastructure and River Road are still important in the debate, the need to establish a way to mitigate the impact of red tide and minimize its recurrence have come to the forefront. Democratic candidate Tony Mowry and independent candidate Robert Samuel Kaplan both cite addressing environmental concerns high on their list of goals, should they make it to the state Legislature. Mowry, Kaplan and Buchanan agree that fixing the environment and improving water quality is a bipartisan issue.
Jeb Bush endorsing Javier Henriquez for HD 114 — Former Florida Gov. Bush is the latest high-profile endorsement for Enriquez, coming on the heels of support from Lt. Governor Carlos Lopez-Cantera, Congressman Carlos Curbelo, former Congressman Lincoln Diaz-Balart, State Rep. Manny Diaz, and former State Sen. Miguel Díaz de la Portilla. "Javier Enriquez is a bright, young leader," said Bush. "His deep roots in the community combined with his strong work ethic and genuine concern for his neighbors and fellow citizens make him the right choice for District 114, and I'm glad to endorse him."
— $$$ —
—"Million-dollar man: Matt Caldwell banks $1M for general election" via Ryan Nicol of Florida Politics
—"In Tampa, Dana Young crushing Janet Cruz in money race" via Janelle Irwin Taylor of Florida Politics
—"Jeff Brandes increases fundraising lead over Lindsay Cross" via Janelle Irwin Taylor of Florida Politics
—"David Santiago maintains major cash lead in HD 27" via Florida Politics
—"David Smith nears $250K raised for HD 28 bid" via Florida Politics
—"Scott Plakon adds $16K, Tracey Kagan adds $4K in HD 29 battle" via Orlando Rising
—"Florida GOP antes up for Bob Cortes' re-election bid" via Florida Politics
—"Tyler Sirois raises $5,100, Mike Blake $1,485 in HD 51 contest" via Scott Powers of Florida Politics
—"Thad Altman fundraising keeps him behind Seeta Begui in HD 52 money race" via Scott Powers of Florida Politics
—"Doubled up: Toby Overdorf still leads Matt Theobald in fundraising" via Ryan Nicol of Florida Politics
—"Mike Caruso reduces cash-on-hand gap with Jim Bonfiglio" via Ryan Nicol of Florida Politics
—"Outpaced: Chip LaMarca has 6-to-1 money lead over Emma Collum" via Ryan Nicol of Florida Politics
—"HD 103: Frank Mingo overcomes Cindy Polo in latest fundraising" via Ryan Nicol of Florida Politics
Happening today — Naples Republican Bob Rommel holds a fundraiser for his re-election campaign in Collier County's House District 106, 5:30 p.m., Edgewater Beach Hotel, 1901 Gulf Shore Blvd., Naples. Democrat Sara McFadden is challenging Rommel.
Save the date — Former state Rep. Ray Pilon will "knock it out of the park" in House District 72 with a BBQ and Baseball event Friday, September 28, 5:30 p.m. at Extra Innings, 717 Cattlemen Rd., Sarasota. RSVP with Kelly Erwin at [email protected].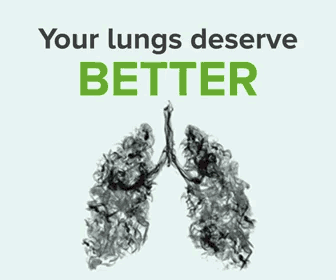 — STATEWIDE —
"Target, Walmart file rule challenge for 'whiskey and Wheaties' " via Jim Rosica of Florida Politics — Target, TopGolf and Walmart are heading to court to get an administrative law judge to give them what Gov. Rick Scott wouldn't: The ability to sell whiskey and Wheaties in the same store. The two big-box retailers and the "golf entertainment" chain, which has five locations in Florida, late Monday filed an administrative challenge … At issue: The state's obscure, 24-year-old "Restaurant Rule," which restricts eateries and other businesses that have 'consumption on premises' liquor licenses from selling anything other than items "customarily sold in a restaurant." … The current end game is that retailers selling ready-to-eat food … would be able to use consumption on premises licenses normally granted to restaurants to avoid the prohibition on selling booze in the same space as other goods.
"Despite loud objections from JEA, Plant Vogtle gets OK from Georgia power agency" via Nate Monroe of the Florida Times-Union — The Municipal Electric Authority of Georgia was under pressure from the state's most powerful politician, Gov. Nathan Deal, to move ahead with the Plant Vogtle nuclear expansion project despite a raft of cost increases and time delays, and over the objections of JEA, which holds a 2008 purchase-power agreement obligating Jacksonville ratepayers to subsidize and eventually purchase power from the reactors. That obligation is set to cost JEA in excess of $2.5 billion. A recently announced cost increase to the some $27 billion Vogtle project triggered a vote among the co-owners on whether to keep moving forward. Ninety percent ownership interest is required to keep the reactors on track.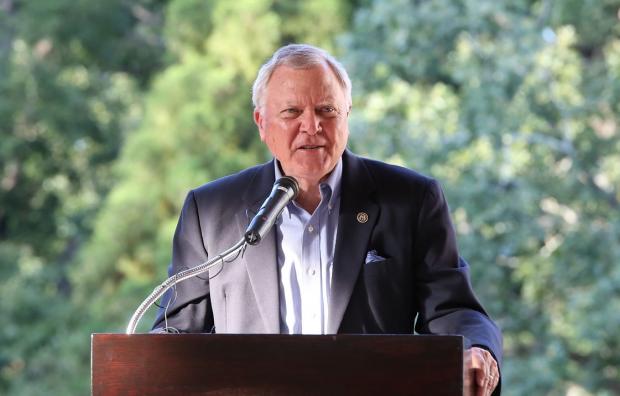 "Florida 'best and brightest' bonus lawsuit heads to mediation" via Jeffrey Solochek of the Tampa Bay Times — A year-old case contending Florida's "Best and Brightest" teacher bonus program discriminates against educators of a certain age or race is headed to mediation in November. The complaint focuses on the part of the 2015 program that relies upon college entry exam scores, which many teachers — particularly those who entered the profession through a community college program — do not necessarily have. Federal Judge Robert Hinkle of the Northern District of Florida has dismissed parts of the case, filed by the Florida Education Association and select teachers against the state Department of Education and the 67 school districts. He still left room for the plaintiffs to continue their case in an amended fashion, which they have. Participants are waiting to see if Hinkle will grant the teachers class-action status against the department.
"Hearing set on workers comp rate cut" via the News Service of Florida — The state Office of Insurance Regulation has scheduled an Oct. 17 hearing on a proposal that could lead to an average 13.4 percent reduction in workers' compensation insurance rates next year … The National Council on Compensation Insurance, which proposes rates annually for workers' compensation insurers, filed the proposed rate decrease last month. The Office of Insurance Regulation will review the details of the proposal and decide whether to approve the cut or request changes. The rate decrease is proposed to start taking effect in January.
"Class action lawsuits rejected on insurance costs" via Jim Saunders of the News Service of Florida — The ruling by a three-judge panel of the 11th U.S. Circuit Court of Appeals dealt with what is known as "force-placed insurance," which occurs when people with mortgages do not buy property-insurance coverage. Lenders then buy coverage and pass along the costs to the borrowers. Four Florida residents and a Pennsylvania resident filed class-action lawsuits in 2015 against two mortgage-servicing companies and American Security Insurance Co., alleging a scheme that led to inflated charges for force-placed insurance. At least in part, they alleged that Specialized Loan Servicing, LLC and Caliber Home Loans, Inc. received rebates from American Security Insurance, the force-placed insurer, but didn't pass along those savings to the borrowers. The lawsuits, which became consolidated, included a series of allegations, including breach of contract, racketeering, violation of the Federal Truth in Lending Act and violation of the Florida Deceptive and Unfair Trade Practices Act. But the appeals court, in a 28-page majority opinion, upheld decisions by a U.S. district judge in South Florida to dismiss the cases.
"Shooter in Clearwater parking space incident makes bail" via Kathryn Varn of the Tampa Bay Times — Michael Drejka, the man who shot and killed Markeis McGlockton in a case that set off a national debate about self-defense in July, was released from the Pinellas County Jail. Drejka paid bail, according to jail records. He was being held on $100,000 bail on a manslaughter charge. He was booked into the jail more than a month ago, on Aug. 13.
"Airbnb report: Vacation rental home activity surges in rural Florida" via Scott Powers of Florida Politics — Airbnb's business in the Sunshine State's 32 counties designated as "rural" by the Florida Department of Economic Opportunity saw $24.7 million in business for the company's host renters over the past 12 months. The report says those hosts welcomed 125,000 guests, a 110-percent increase in year-over-year growth in business activity. The report indicated that three counties, Walton, Flagler and Nassau, dominated the rural county vacation rental business, hosting 94,000 of those guests. Nine other counties had at least 1,000 Airbnb guests during that period.
Happening today — James Sweeney, chief economist for Credit Suisse, is the featured speaker at the meeting of the Economic Club of Florida, noon, FSU Alumni Center, 1030 West Tennessee St., Tallahassee.
— D.C. MATTERS —
"Rod Rosenstein to stay in job for now, will meet with Trump Thursday, White House says" via Devlin Barrett, Ashley Parker, Carol Leonnig and Rosalind Helderman of The Washington Post — Multiple officials said that during a series of conversations over the weekend between and among White House and Justice Department officials, it appeared Rosenstein planned to resign Monday, in the wake of reports that he had once suggested secretly recording the President and mounting an effort within the Cabinet to remove him from office. During some of those conversations, Rosenstein indicated that his resignation might be warranted to end the controversy, according to people familiar with the discussions, who spoke on condition of anonymity to discuss internal deliberations. When Rosenstein went to the White House Monday morning, senior Trump advisers expected him to resign … A Justice Department official, however, said that he had no intention of resigning but went there with the expectation he would be fired.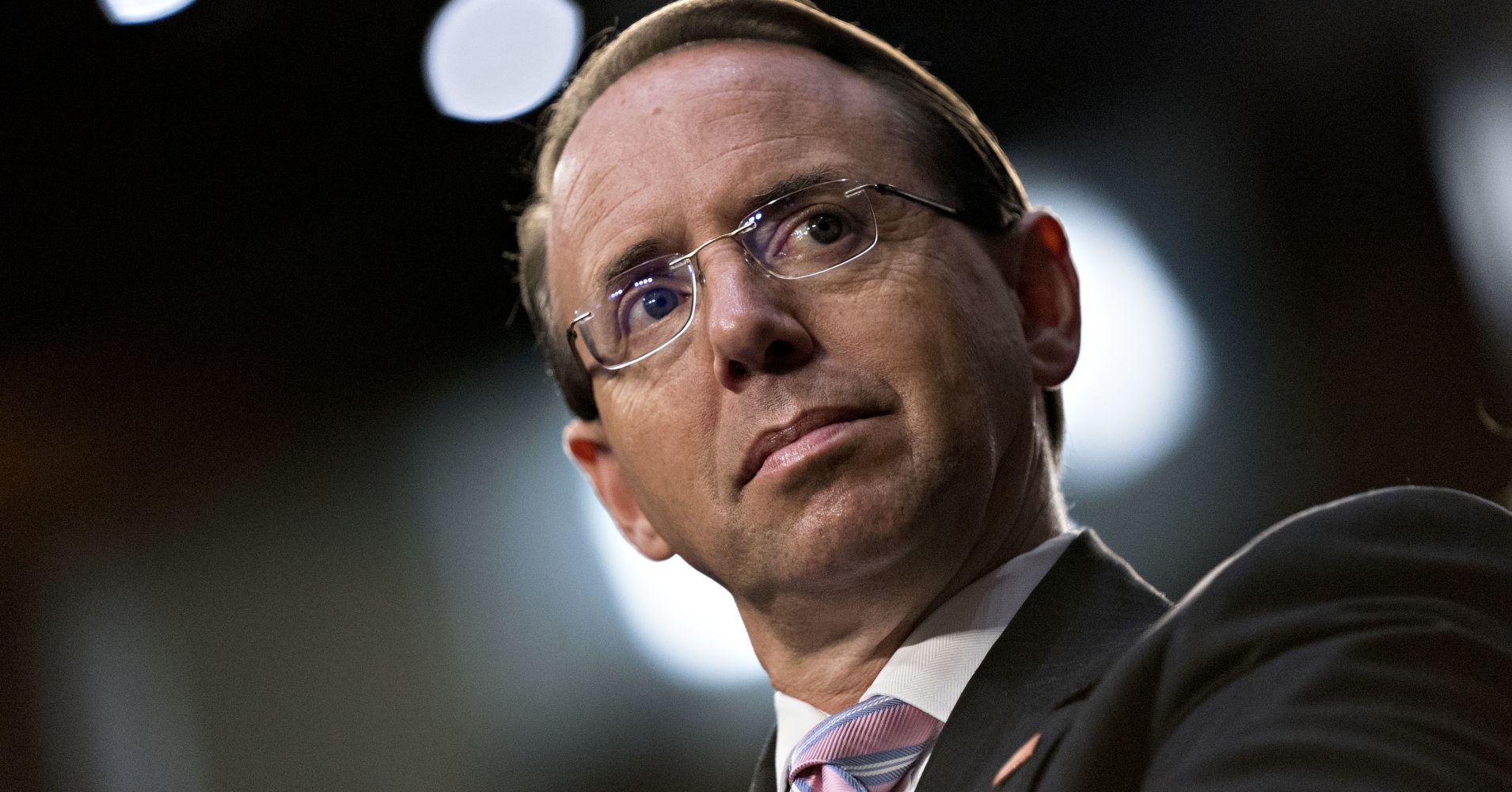 "In Robert Mueller's crosshairs — Roger Stone, the interview" via Patrick Slevin.com — Stone, who has a 40-year relationship with Donald Trump, reveals that he may go bankrupt after it's all done in defending himself against the Mueller investigation (or "witch-hunt") as well as who he now supports in the Florida Governor's race. In the in-depth interview, Stone shares insights on Mueller's methods, Trump, Guccifer 2.0, the mainstream media, his legal/financial challenges ahead and assessment of Andrew Gillum.
"Stone sought contact with WikiLeaks' Julian Assange, email suggests" via Ali Dukakis of ABC News — The July 31, 2016, email appears to be an explicit attempt by Stone to connect with Assange using [Jerome] Corsi and [Ted] Malloch as intermediaries. … The email was sent just nine days after WikiLeaks made public the first batch of stolen Democratic Party documents allegedly obtained by hacker Guccifer 2.0, later identified as Russian state hackers. It appears to bolster the assertion that Stone, a prominent Trump ally, was attempting to communicate with Assange about the politically explosive leaks.
"Trump an 'absolute no' on Puerto Rico statehood" via Steven Lemongello of the Orlando Sentinel — In an interview with Geraldo Rivera, Trump said he was an "absolute no" when asked about statehood for the island, currently a U.S. commonwealth. "With the mayor of San Juan as bad as she is … Puerto Rico shouldn't be talking about statehood until they get some people that really know what they're doing," Trump said, according to a Toronto Star transcript. Trump called San Juan Mayor Carmen Yulín Cruz, who has been outspoken in criticizing the Trump administration for its handling of the aftermath of Hurricane Maria, "that woman" and "incompetent."
"One and done could be done" via Florida Politics — Some NCAA men's basketball programs are infamous for their "one and done" players, the "diaper dandies" who spend a year in a collegiate apprenticeship before moving to the NBA. New legislation from U.S. Rep. Al Lawson, a former college baller who spent some time in the pros and in the coaching ranks, would change that. HR 6749 would eliminate the National Basketball Association "one-and-done" rule, which requires American players to be at least 19 and to spend a year in college. The rule has been a "burden" on college programs' recruitment budgets, Lawson posits.
— TWEET, TWEET —
The last three things any man wants right now: Ronan Farrow working on a story about you, Ed Whelan working on a theory meant to help exonerate you and President Trump sending out a tweet defending you.

— Ryan Gorman (@ryanegorman) September 24, 2018
— OPINIONS —
"Joe Henderson: What if all politicians were like Tony Dungy?" via Florida Politics — We take a momentary pause from political campaigns, but not necessarily from politics, to pay proper homage to Dungy and the impact he has had on Tampa and beyond. He joined the Tampa Bay Buccaneers Ring of Honor Monday night at Raymond James Stadium, and no one deserved it more. The Ring is symbolic of his football success, of course, but anyone who knows Dungy understands football is just part of his legacy. "Tony Dungy's impact on the Buccaneers and the Tampa Bay community is not measured in terms of wins and losses," Bucs owner and Co-Chairman Bryan Glazer said. "Tony transformed our entire organization and established a winning culture that set the foundation for the most successful era in our franchise's history. Through his exceptional leadership, Tony set a new benchmark for excellence on and off the field that we still strive to achieve to this day." He left with class and honor and returned to Tampa with more of the same after his coaching days were done.
— MOVEMENTS —
"Personnel note: Brittany Dover, Jeremy Sheftel join Matt Caldwell campaign" via Florida Politics — Dover has joined Republican Caldwell's campaign for Agriculture Commissioner as Deputy Finance Director, and Sheftel is now on board as Deputy campaign manager, the campaign announced Monday. "We have raised over $1 million in contributions in the three short weeks since the primary election," campaign spokesperson Brian Swensen said in a statement. "It is a testament to the amount of support Matt has as we travel the Sunshine State, engage with Floridians and build our grassroots campaign," he added. "We will work tirelessly toward victory in November."
— ALOE —
"Goodbye 'IllumiNations,' hello drones?" via John Gregory of Orlando Rising — Disney announced last week that the long-running show will be closing at the end of summer 2019 as part of Epcot's larger transformation. Its as-of-yet unnamed replacement will debut "immediately after," Disney said. While Disney has promised the new show will stay "true to the original vision of the park," designer Don Dorsey expects the replacement will be focused on Disney characters — like recent Epcot additions like "Frozen After Ever" have been. Disney has worked with drones before in a 2016 Christmas show at Disney Springs. It had also filed for patents back in 2014 for drones featuring large LED screens and capable of controlling puppets.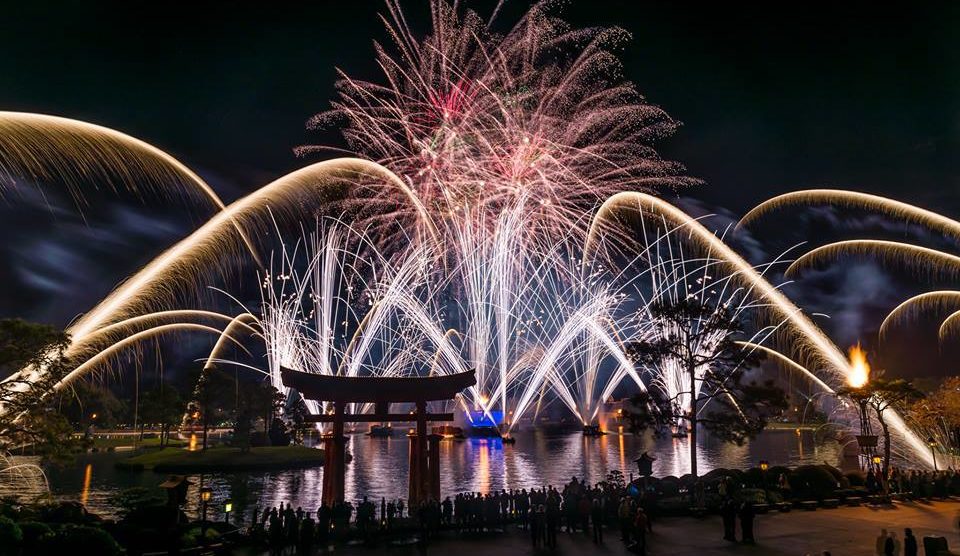 "Disney World changing ticket prices and how to buy them" via Dewayne Bevil of the Orlando Sentinel — Walt Disney World is changing its ticket structure by moving to date-based pricing that reflects the expected demand on specific days. The changes and additions, including the price to enter the parks, kick in Oct. 16. At that time, a one-day, one-park ticket price will become between $109 and $129. The current range is between $102 and $129, depending on the season schedule. Another change is that the admission to Magic Kingdom park will again be the same as at Epcot, Disney's Hollywood Studios and Disney's Animal Kingdom … Magic Kingdom prices have had a small per-day premium for the past two years. Ticket purchases will still be available at park gates, guest relations, Disney's call-in reservation center, and third-party vendors.
"Disney Magic to host TCM Classic Cruise" via Hal Boedeker of the Orlando Sentinel — The channel for vintage movies will mark its 25th anniversary by bringing back the TCM Classic Cruise. The event will unfold for five nights on the Disney Magic next year. TCM billed it as "the majestic Disney Magic." The dates: Oct. 22-27, 2019. You'll find details at tcmcruise.com. TCM's Ben Mankiewicz will serve as cruise host. TCM promised "appearances by legendary classic film stars, screenings of great movies, unique presentations with film experts, in-depth interviews, Q&A sessions, trivia games and more."
Happy birthday to our wonderful friend, Christina Johnson. Also celebrating today are Travis Mitchell, Tara Reid, and one of Pinellas' best, Nancy Riley.