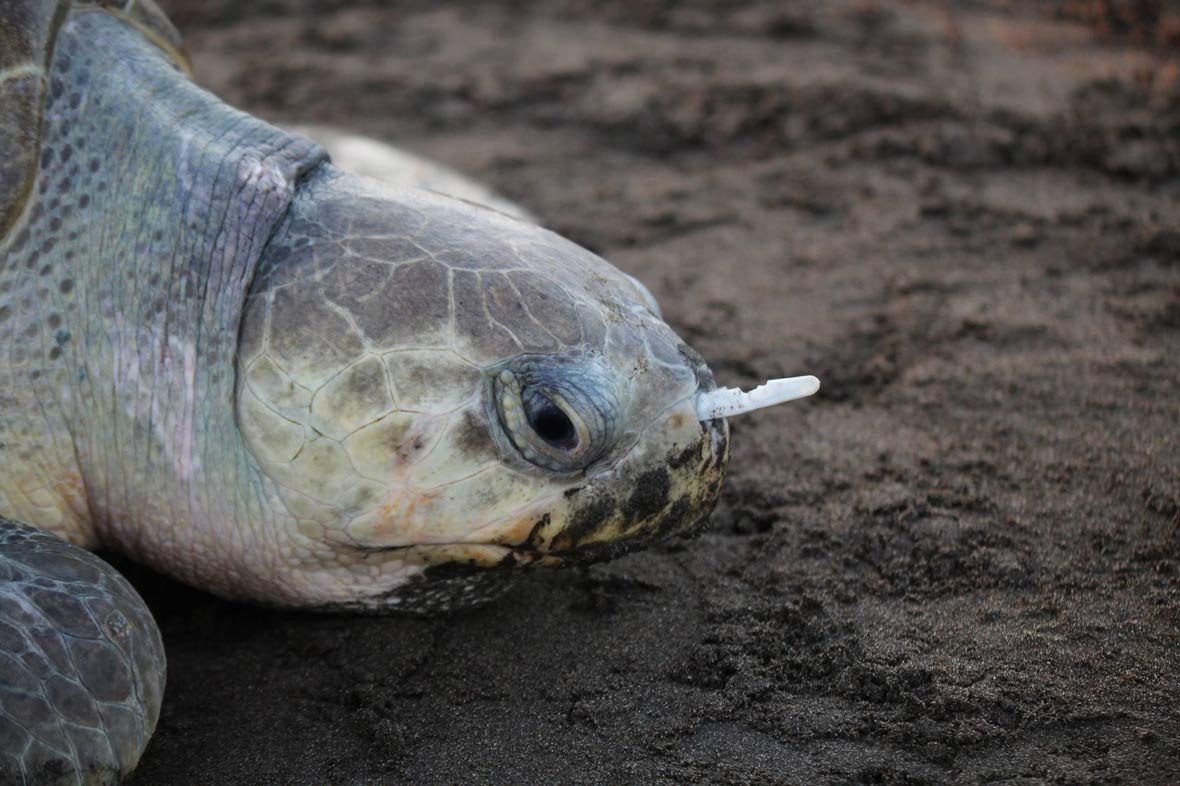 The St. Petersburg Area Chamber of Commerce is backing the voluntary "No Straws St. Pete" campaign to reduce the use of single-use plastic straws, the organization announced Tuesday.
The Chamber previously objected to a mandatory ban on straws because businesses wanted the option to use them if they felt their clientele would object to not having access. Though the Chamber is pushing a voluntary ban, the group is encouraging members to participate in ditching plastic straws.
"Our Public Policy Council, as well as our Board of Governors, unanimously supported this voluntary campaign. It is encouraging to see so many businesses adopt these policies to reduce single-use plastic consumption in our city without City Hall forcing them to do so," said Chamber President and CEO Chris Steinocher. "This proves voluntary programs can be successful and that city ordinances banning plastics are not necessary.
Americans use 500 million plastic straws each day, according to the National Park Service. That means just one person could use more than 35,000 straws over the course of their lifetime.
Businesses and residents can sign a Change.org petition calling for reducing or eliminating straws in St. Pete. As of noon, 667 people had signed the petition and dozens of local businesses pledged to either limit use by only giving straws to customers who ask for one or by eliminating them all together.
There are new alternatives to traditional plastic straws. People can purchase steel, glass or bamboo straws. Restaurants can offer paper alternatives, and some places have even come up with ways to integrate edible straws made from things like candy or dried pasta.
Banning straws became politically popular after a viral video of a sea turtle with a straw stuck in its nose tugged at the heartstrings of animal lovers worldwide.
The Chamber is asking individuals to pledge not to use disposable plastic straws, to consider carrying alternatives, and to talk about the issues with others to raise awareness. They're asking businesses to either limit or eliminate single-use plastic straws.
Signs for participating businesses to display are on the campaign's website.
More than 100 local bars and restaurants are participating either in part or fully. Most of the businesses are locally owned, but some chains have signed on including all St. Pete Hooters locations.
"With the Chamber's endorsement, we are showing that a business community can voluntarily drive progress while creating a greater discussion about single-use plastics, in general," said Brian Bailey, founder and publisher of I Love the Burg, which is supporting the "No Straws St. Pete" campaign.