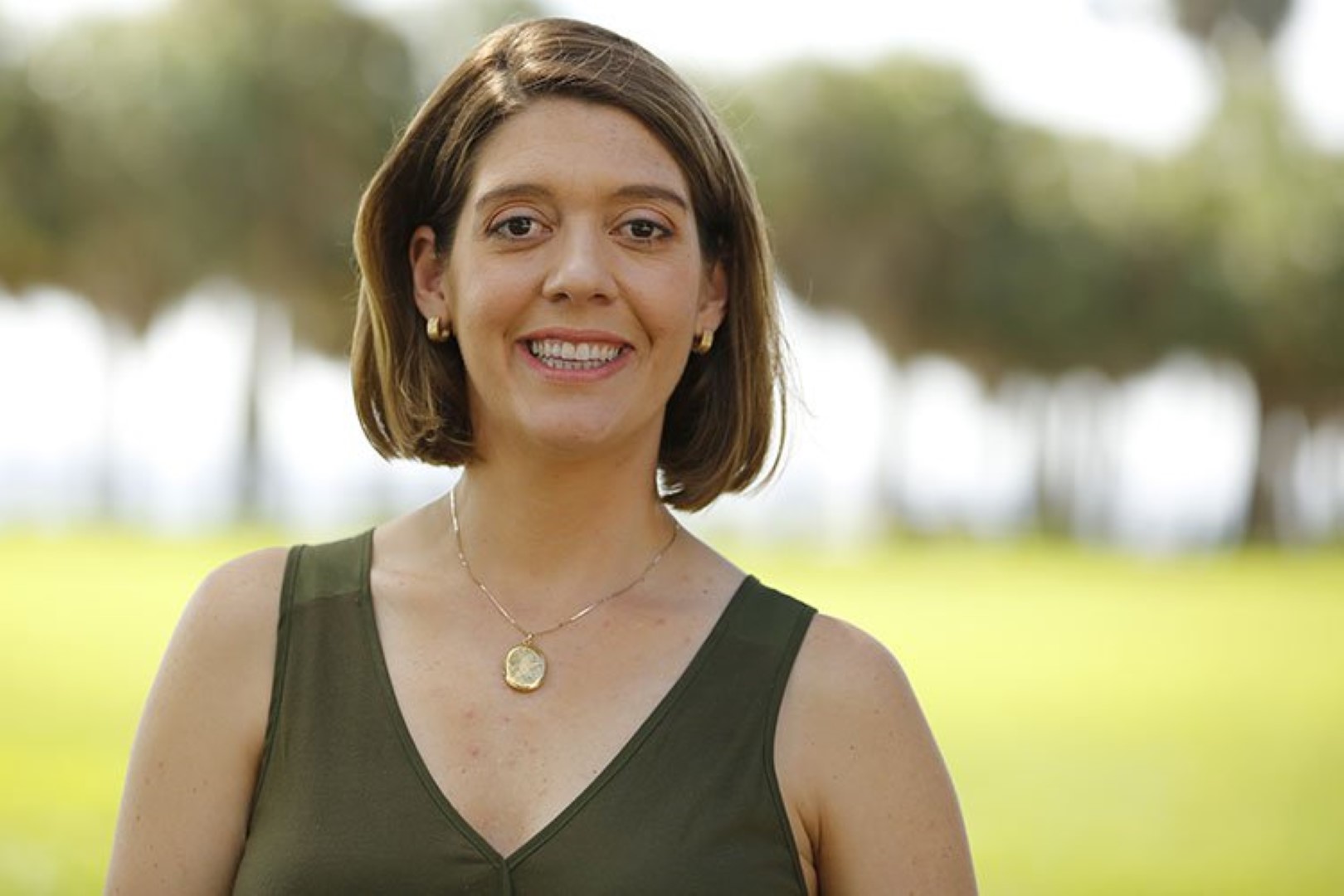 St. Petersburg Democrat Jennifer Webb holds a 15-point lead over Madeira Beach Republican Ray Blacklidge according to a fresh poll of the race to succeed exiting state Rep. Kathleen Peters in Pinellas County's House District 69.
The SEA Polling & Strategic Design survey found Webb with a 48-33 percent lead over Blacklidge with 19 percent of voters unsure of their choice six weeks out from Election Day. When it came down to the issues, Webb's positions were seen in a substantially more favorable light than those of her opponent.
Once informed of each candidate's platform, Webb surged to a 58-36 percent lead.
On health insurance, 69 percent of voters were firmly or somewhat convinced that Webb would stand up to insurance companies to ensure those with pre-existing conditions are covered; 70 percent felt the same when it came to championing substance abuse and mental health solutions; and sizable majorities favored her background in the environmental and tech industries as well as her stances on combatting the toxic algal blooms in Lake Okeechobee.
Blacklidge scored well for his support of the school safety package passed in the wake of the Marjory Stoneman Douglas massacre and his experience in the insurance industry was seen as a plus for voters concerned about rising premiums for homeowners and small businesses.
Those issues do rank high among HD 69 voters, who said property insurance premiums were their No. 3 priority this cycle, with lowering utility rates taking the top spot — "other" or "don't know" tied for No. 1, with reducing traffic congestion and cutting taxes each registering as the fourth most urgent priority.
Though the survey was commissioned by the Florida Democratic Party, Republicans made up 40 percent of the poll's sample compared to a 36 percent share for registered Democrats with the remaining quarter being unaffiliated or third-party voters.
Other positives unearthed for Webb include President Donald Trump's wildly unpopular standing in HD 69. He posted a minus-15 favorability rating among the St. Pete-based district's electorate while former Vice President Joe Biden, a potential 2020 presidential contender, came in at plus-16.
Republican gubernatorial nominee Ron DeSantis' was also seen as substantially less favorable than his Democratic opponent, Andrew Gillum, while current Gov. Rick Scott fared the same against U.S. Sen. Bill Nelson, who Scott is looking to oust in the fall. Ditto for the National Rifle Association, which came in underwater, while Planned Parenthood was seen positively by a 52-26 percent margin.
When it comes Election Day plans, Nelson is sitting pretty in the district with a 55-41 percent lead over Scott while Gillum leads DeSantis 52-40 percent.
Webb currently leads Blacklidge in cash on hand, largely because Blacklidge spent the bulk of his funds defeating Jeremy Bailie in last month's primary election.
HD 69 includes part of St. Petersburg and the communities of Redington Beach, Madeira Beach, Treasure Island, South Pasadena and Gulfport. Republicans have a slim lead in voter registrations in the district, which voted plus-3 for Donald Trump in 2016.
Webb was also the Democratic nominee two years ago but lost to Peters by 13 percentage points on Election Day.
Florida Democrats are targeting the seat now that Peters has given up the job to seek a seat on the Pinellas County Commission, and the hope is the so-called "blue wave" and Webb's strong fundraising will lead to the Pinellas County district going blue for the first time since it was redrawn in 2012.